Better Manchester is pleased to introduce Perspectives in Righting, a space dedicated to exploring and delving into topics such as diversity, equity and inclusion.
In creating this space, our goal is to welcome our loyal readership and contributing writers, along with embracing and making space for new readers and writers with fresh ideas and unique perspectives from right within our Manchester community. We look to center on the voices of those whose perspectives are often overlooked or undervalued, such as Black/African Americans, Latinx/Hispanic Americans, Asian Americans, Native Americans, the LGBTQIA community and all other disenfranchised or underrepresented communities.
As a community, we took the long overdue step last summer to declare that racism is a public health crisis and that racism and prejudice have no home here in Manchester. While our oral and written words are powerful, it is our actions that will create lasting impact within our town and, ultimately, within our world. This is a safe space for all – no matter what your color, creed, religion or sexual orientation. We acknowledge that our differences are not meant to be used for hatred and division, but they are to be celebrated, revered, honored, cherished, and most importantly, loved. We hope that you will join us on this amazing journey, and we thank you in advance for your support.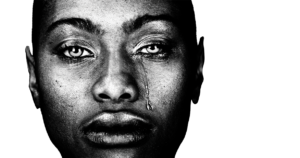 Perspectives in Righting
The internet was set ablaze toward the end of the women's basketball NCAA Women's Basketball Championship game on April 2, 2023, when Louisiana State University's Angel Reese used the "you can't see me" hand gesture, while pointing at her ring finger to her team's soon to be championship ring, toward University of Iowa's Caitlin Clark, according to Forbes.
Read More »