Perspectives in Righting Resource Compilation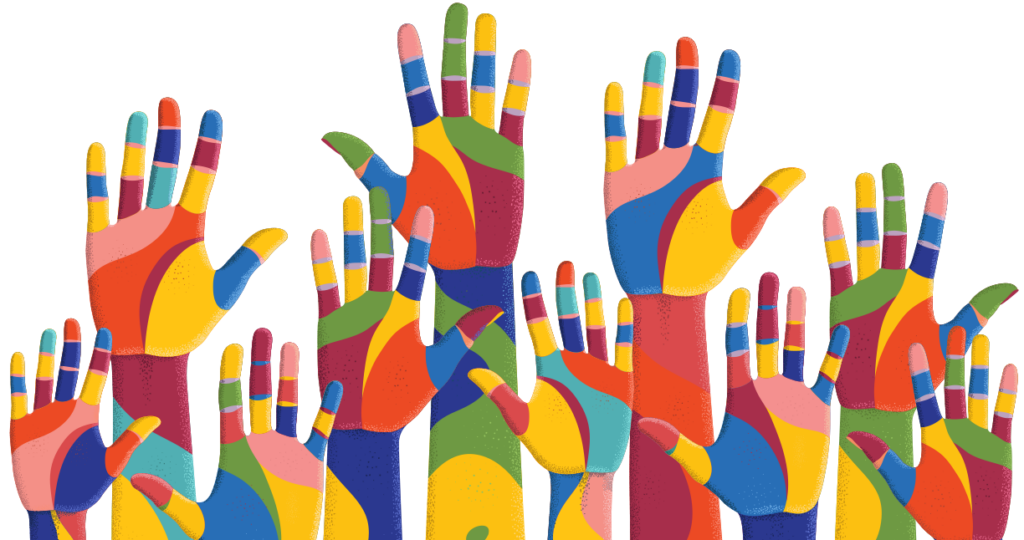 In the spring of 2021, Better Manchester launched its Perspectives in Righting tab, a space dedicated to "exploring and delving into topics such as diversity, equity, and inclusion." The Better Manchester Writing Team set a mission for this tab, writing:
"In creating this space, our goal is to welcome our loyal readership and contributing writers, along with embracing and making space for new readers and writers with fresh ideas and unique perspectives from right within our Manchester community. We look to center on the voices of those whose perspectives are often overlooked or undervalued."
One method of accomplishing these goals, outside of the more conventional written narratives, was through the gathering of resources & compilation of them into shareable, digestible guides. The following guides and resources were all created throughout the past year & all strive to provide for the marginalized or underrepresented communities that make Manchester the diverse, culturally-rich town that many call home.
Perspectives in Righting Resource & Identity Guide
By Better Manchester Writing Team (May 13, 2021)
"[This guide] is a compilation of resources related to terminology & identity for marginalized and underrepresented groups, including but not limited to Black/African Americans, Latinx/Hispanic Americans, Asian Americans, Native Americans, the LGBTQIA community & those with disabilities."
LGBTQ+ Mental Health Resources
By Maddie Bockus (June 14, 2021)
"Pride Month is a reminder of the importance of continuous solidarity, support, and acceptance. LGBTQIA+ individuals face oppression, discrimination, and rejection throughout all months of the year, which takes a particular and deep toll on the mental health of LGBTQIA+ community members."
"With these mental health disparities in mind, it is essential to increase access to mental health resources for those who need it most. [This guide] is a compilation of resources and links to external sites with additional information organized by the national and local level."
Immigrant Resource Guide
By Estefany Alvarez (September 13, 2021)
"[This guide contains] local resources for LatinX people and families (documented and undocumented) in need of food, shelter, legal aid, healthcare, rent/utility bill assistance, and education. Also included in this list are local organizations with various programs available and national/state databases for individuals that want to continue their own research."
"These resources can be used by any person or family. Most of the resources listed have been specifically tailored to people of LatinX origin that don't qualify for other programs and services."
Indigenous-Made Media Finally Takes The Spotlight
By Estefany Alvarez (November 18, 2021)
"In honor of all the work Indigenous creatives have done, we've created an Indigenous Made Media List to provide a starting point for anyone looking to understand and support Native communities that much more. This shortlist of movies, shows, and documentaries is a great place to start when choosing a piece of Indigenous-made media. With all major streaming platforms and free sources included, nobody has to pay out of pocket to witness history being made."
"This is not a comprehensive list of Indigenous media and should be used as a starting point. Online resources can be found at the top of the list for anyone looking to further their watching experience and cultural understanding."
Food Pantry Resource Guide
By Anthony Rein (December 15, 2021)
"With the winter holidays and cold weather upon us, it is also a great time to give back to the community. Each resource in the guide also contains a way to donate. This resource guide is thus for those who are in need as well as those in a position to give back to their community. Now more than ever, it is time for us to take care of each other."
National Suicide Prevention Lifeline Expands Accessibility
By Estefany Alvarez & James Costa (December 15, 2021)
"In addition to the National Suicide Prevention Lifeline, Connecticut has a variety of resources available through the state's Department of Mental Health & Addiction Services [and other local and state-wide resource channels]."
In addition to resource guides, Perspectives in Righting has crafted multimedia content, including:
I Wish You Knew
By Estefany Alvarez (November 9, 2021)
"I Wish You Knew: The LatinX/Hispanic Experience is a never-before-seen look into the lives of the historically-silenced LatinX population of Manchester, Connecticut."
With these resources & multimedia content, Perspectives in Righting has aimed to set a baseline of expected content. However, no matter the intention, the work to better serve the Manchester community can never be considered complete. Please follow along throughout 2022 for monthly articles, guest columns & resource guides; a complete monthly breakdown can be found in Culture Lab: Looking Ahead to 2022.