Better Manchester started off as quarterly print and digital magazine featuring local news, stories and the Department of Leisure, Family and Recreation Program and Event Brochure. The concept was simple – be a communication bridge between the community, policy makers and key stakeholders to create a Better Manchester.

We did just that. For ten years we published a quarterly magazine and an accompanying program and event brochure. View all ten years here!
Times, people, and communities change – and so do we.
Welcome to the Evolution of Better Manchester!
#BetterManchester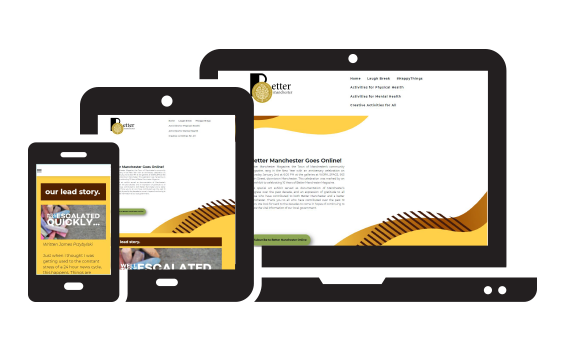 Hey Neighbor! We'd Love To Hear From You!
Let us know how we're doing! Send us an email or drop us a line! We always love hearing from you and appreciate the feedback.

#BetterManchester
Authors
Contributors
Collaborators
Community Members