Racism is a Public Health Crisis in Manchester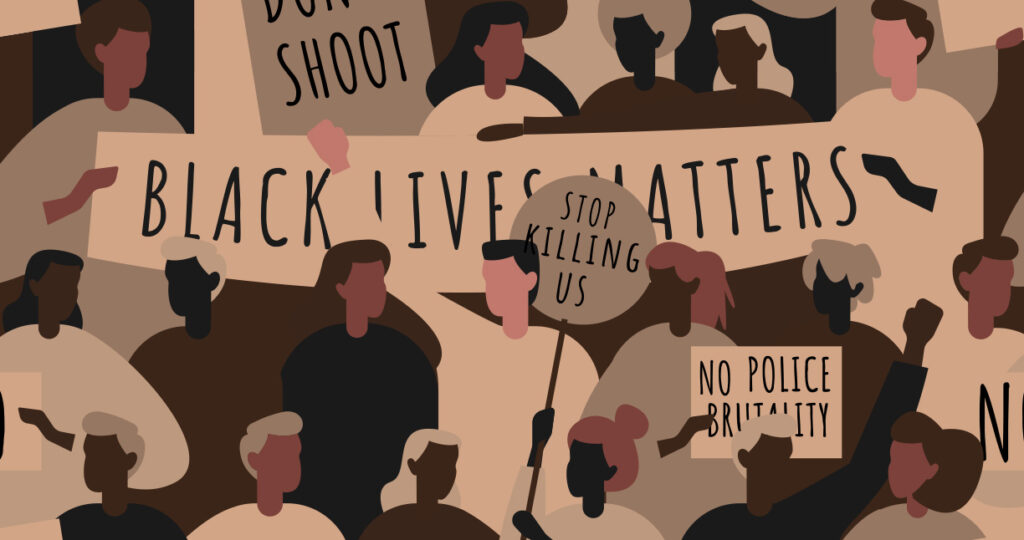 The Black Lives Matter protests currently sweeping the country have been labeled by many as part of the new civil rights movement. This broader national movement has brought long-needed change with it, from the removal of statues honoring racist figureheads to police reform and policy change. Although the movement is national and even global, it has acted as a catalyst for change at the local level. This past July, the Manchester Board of Directors joined the plethora of towns across the country making local change and voted in favor of a resolution declaring racism a public health crisis. Part of this declaration includes a call to better track information when it comes to equity and thus, be able to advocate for policies to improve the health, safety, and access to resources for communities of color. 
At the special meeting held for this decision, several residents took time to speak before the Board of Directors, including members of Power Up Manchester, the African American and Black Affairs Council, United for a Safe and Inclusive Community, and graduates from Manchester High School. Keren Prescott, founder and co-president of Power Up Manchester, was one of the most notable voices at the meeting, urging town officials to declare racism a public health crisis. According to the Journal Inquirer, Prescott cited statistics demonstrating systemic racism in healthcare, education, and policing. "Black people are disproportionately affected by COVID-19, killing us at twice the rate as our white counterparts. Don't our lives matter?" said Prescott. 
The resolution was brought to the attention of the Board of Directors by Director Pamela Floyd-Cranford, noting that several neighboring towns like Windsor, Hartford, Bloomfield, West Hartford, and New Britain have been adopting similar resolutions. The resolution states that the Board of Directors of the Town of Manchester "assert that racism is a public health crisis affecting our town and all of Connecticut" and it resolves that the Town of Manchester will:
Establish itself as an equity and justice-oriented organization, by continuing to identify specific activities to enhance diversity and to ensure anti-racism principles across our leadership, staffing, and contracting.
Promote equity through all approved policies and enhance educational efforts aimed at understanding, addressing and dismantling racism and how it affects the delivery of human and social services, economic development and public safety.
Improve the quality of the data Manchester collects and analyzes by using qualitative and quantitative data to assess inequities in impact and to enable continuous improvement.
Continue to advocate locally for relevant policies that improve health outcomes in communities of color, and support local, state, regional, and federal initiatives that advance efforts to dismantle systemic racism.
Seek to form alliances and partnerships with organizations that are confronting racism and encourage other local, state, regional, and national entities to recognize racism as a public health crisis.
Support community efforts to amplify issues of racism and engage actively and authentically with communities of color.
Identify clear goals and objectives, and require periodic reports from town departments, boards, and commissions to assess progress and capitalize on opportunities to further advance racial equity.
Secretary Yolanda Castillo of the Board of Directors, emphasized the importance of what the resolution signifies and how there truly is a discrepancy within systems like health and education where people of color are not receiving equal access. "People of color have always been behind in trying to receive these services," said Castillo. "It is a national movement, but we have to be local and make local change as well," she continued, referencing the greater new civil rights and Black Lives Matter movement. Director Pamela Floyd-Cranford (D) also noted the importance of this resolution as more than just a symbolic gesture at the Board of Directors meeting. "I want to make it very clear this is not merely some gesture to check a box to make everybody feel good. This is the right thing to do for a town like Manchester," said Floyd-Cranford. The director also emphasized the importance of understanding the mistreatment of and injustice toward Black people historically in the United States, citing the Tuskegee syphilis experiment as one blatant example. Floyd-Cranford said that shameful events of the past should not be forgotten and that instead new generations need to be taught about these historic injustices. Mayor Jay Moran also highlighted that the resolution is much more than a symbolic measure and he hopes to see the resolution "used to guide antiracist policy making decisions," as well as have an impact on resources, staffing, police, and social services. 
One key factor in the decision-making process and adoption of this resolution was community involvement. Members from several groups, including Power Up and the African American and Black Affairs Council, in addition to a diverse number of other community members contacted and shared concerns with the Board of Directors. This included showing up and speaking out at the town meeting, but also through emailing, calling, and protesting. For Secretary Castillo, the protesting and reaching out to show support helped to solidify her commitment to the resolution. "It was really good to see that the community is involved and having a voice," she said. Support of the community is crucial because the decisions by the Board of Directors are not being made in a vacuum. "We are elected officials, so it's important to listen to people because that's who we are serving," explained Castillo, "I'm very proud of the community input and want it to continue to be part of the process." For the Board of Directors, it is essential that this work is done together and to know that the community is voicing its opinion on the decisions being made, especially by those who are being most directly affected. 
Mayor Moran echoed these sentiments, recognizing the importance of listening to community members, standing by them as allies, and making some changes. "We have to do this together," he said, noting that this movement and the responsibility of anti-racism work does not fall only on people of color. "This includes the white community. If you care about people, you will care about this. For myself, not being a person of color, the first skill is to listen," Moran said. He continued to explain that only then can steps be taken to move forward and create change together. "I want people to know that the protests have been peaceful and non-violent," Moran said, describing the respectful, heart-to-heart conversations he has had when listening to the voices of community members of color. "There is a great openness to work together for the common good of everyone."
Several advocates and activists are calling it a good first step to address the long-running, systemic issue. Yes, that's right. It is a long-running and systemic issue in Manchester, which has a history of racism that can be traced from exclusion of Black families until the late 1800s to a firebombing of a local Black family's home in the 1980s to just last month when two white men chased and yelled racial slurs at several Black teenagers on Main Street. 
But why a public health crisis? What does racism have to do with public health issues? Well, just about everything. Communities of color are disproportionately affected by diseases and conditions, such as diabetes and high blood pressure. The most recent and clear example is the disproportionate impact of COVID-19, in which the rate of hospitalizations of non-Hispanic Black persons are 5 times that of non-Hispanic white persons according to the Centers for Disease Control and Prevention. The racial gap in death rates for COVID-19 are even more concerning. The disparity is drastic, pointing to less access to health care or greater prevalence of comorbidities for people of color. The structural conditions that cause racial health disparities in America are numerous. Rashawn Ray of the Brookings Institution breaks down these structural factors, including neighborhood quality as a result of redlining, access to healthcare, occupation, climate, and criminalization. Understanding how all of these structural factors operate together to create a racist system of oppression and how greatly it influences the health of communities of color, is essential to understanding why racism is a true public health crisis. 
Racism not only manifests itself on the structural level, but it also can be seen on a more interpersonal level, causing additional stress and trauma for people of color. The most common forms of interpersonal racism are microaggressions. The term microaggression was used by Columbia professor Derald Sue to refer to "brief and commonplace daily verbal, behavioral, or environmental indignities, whether intentional or unintentional, that communicate hostile, derogatory, or negative racial slights and insults toward people of color." Microaggressions are more specific and more painful than insults, in that they are targeted at an identity that's discriminated against or subject to stereotypes. One helpful educational video describes microaggressions as similar to mosquito bites. Although people may see a few mosquito bites as annoying but not that big of a deal, constantly being surrounded and bit by mosquitoes in daily life would create high levels of stress. The same is true with microaggressions, as their effect is compounded over time.
Research has shown that microaggressions can take a significant psychological toll on the mental health of their recipients. This can lead to greater health problems, including stress, anger, depression, and low productivity and problem-solving abilities. Not only is psychological health impacted, but physical health can be compromised as a result of racial microaggressions as well. Stress itself is a cause of medical conditions including high blood pressure, heart disease, stroke, and eye disease. Mistreated or exacerbated physical issues can also result from lower-quality health care. One study found results suggesting that "medical encounters differ depending on characteristics of the parties involved. These differences may not only perpetuate the differential treatment of color but also contribute to health disparities for people of color." 
If you're still not convinced, take a look at the definition of a public health issue. According to Georges Benjamin, president of the American Public Health Association, it is defined as something that hurts and kills people "or impedes their ability to live a healthy, prosperous life,". Racism definitely falls into this category, and for reasons beyond than it's more direct relation to health and medical care. A disproportionate number of people of color, most especially Black people, are killed or harmed by police violence each year, which is an issue that has sparked protesting throughout the world. People of color are also more likely to have less access to resources or to receive lower-quality education, a pattern that has existed locally. In 2003, Manchester was considered to be the most disproportionate district in the state in terms of over-identifying Black students as intellectually disabled. Police violence and education are just two of many examples of how people of color are impeded from being able to live a healthy, prosperous life. Other examples include redlining and housing, employment, environmental racism and climate change, among many other systemic issues. Recognizing racism as a public health issue "gives some substance and a way forward," said Benjamin to Popular Science. "I think it gives [people] a reason for changing their behavior or their thoughts," he said. 
This resolution and decision by the Board of Directors validates and acknowledges how racism not only affects health on an interpersonal basis, but also how it is systemically ingrained in all aspects of public health. Now that the issue has been recognized, the important question to ask is "what steps will be taken as a result?" Local officials from the Board of Directors have provided some additional answers. Secretary Castillo described how the resolution will be implemented, explaining how the plan is to "set up a system in which [the BOD] can look at departments and identify activities to enhance diversity, set principles across the board in leadership, staffing, and contracting." She explained how this process will rely on research and data collection in order to create better policy that is based on the reality of the Manchester community. At the meeting, Director Floyd-Cranford commented on future steps as well, noting that "this is an action plan that falls in line with what Manchester has already begun."
The Equity and Inclusion Collaborative is one example of an action that the town of Manchester has already started. The EIC was formed in 2019 under the Neighborhoods and Families Division to bring together town employees and residents with the goal of achieving inclusive community engagement. "The EIC is in agreeance with what the town has done. The group was created to encourage and allow people a space where they can make a difference. We will continue to support the residents of Manchester while also helping to uphold the town's recent commitment," said Jakob Lopez, the Diversity, Equity, and Inclusion Coordinator for the Neighborhoods and Families Divison. The EIC is a perfect example of the town and community members working together to bring about greater inclusion and justice, the type of collaborative work that Secretary Castillo highlighted as crucial when making decisions and implementing policy like this new resolution.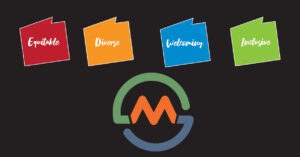 In many respects the issues that our communities are facing in the wake of Covid-19 are in no way new. The problems of food insecurity, economic hardship, and disparities in access to healthcare and public services have always existed; this pandemic is just the most recent event that has brought this uncomfortable truth back to the top of a constantly shuffling deck of uncomfortable truths.
Read More »
While the town of Manchester has an action plan in place, it is crucial to continue moving forward and address racism within all institutions. "It's not a moment, it has to be a movement. It is not going to happen overnight, we have to start today and keep working," said Mayor Moran. "The reality is that all lives will matter when Black lives matter," he continued. "The goal is that one day everyone will feel welcome. I hope one day we will say racism isn't a public health crisis, but today it is." 
****Any views or opinions written and expressed in the this blog belong solely to the original authors. Any opinions, views and recommendations in the article are not attributed to the Town of Manchester in any way.