Manchester to Celebrate International Mother
Language Day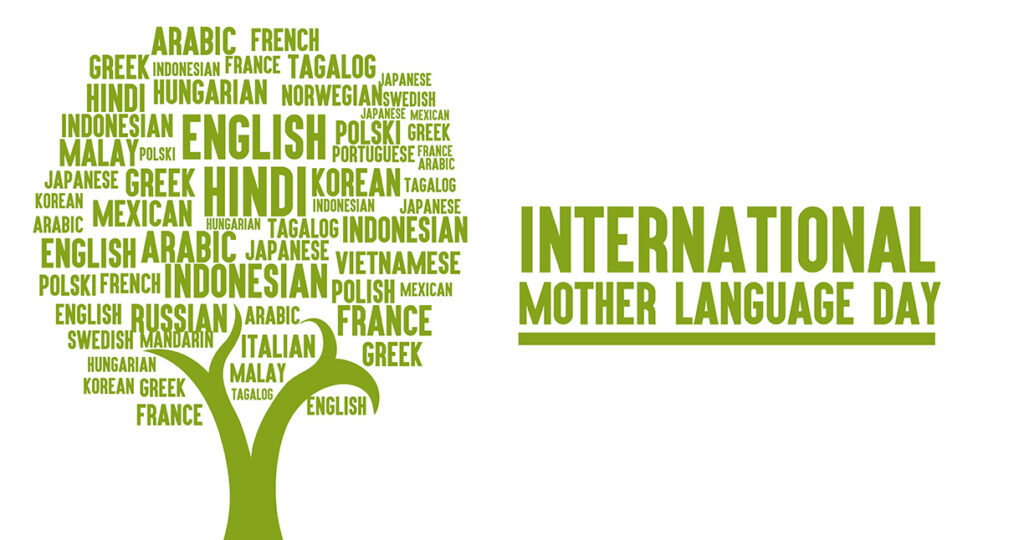 International Mother Language Day (IMLD) is commemorated by the United Nations every year on February 21 to celebrate linguistic diversity and multilingualism, and to raise awareness of language loss and its impact on societies and cultures. Manchester too will be commemorating the day and the many languages the citizens of this town speak. 
According to United Nations Educational, Scientific and Cultural Organization (UNESCO), "Language diversity is increasingly threatened as more and more languages disappear. Globally 40 percent of the population does not have access to an education in a language they speak or understand." The number of spoken languages in the world is rapidly dwindling, risking the loss of many people's cultural heritage. The Language Conservancy estimates that 41% of the worlds over 7000 languages are endangered and that 90% of all languages will become extinct in the next 100 years if current trends continue.
International Mother Language Day was first adopted by UNESCO after efforts made by Bangladesh and adopted by the whole U.N. in 2002. February 21 also marks Language Movement Day in Bangladesh, which celebrates those in the country who fought for the use of the Bengali language.
According to the U.N., "Today there is growing awareness that languages play a vital role in development, in ensuring cultural diversity and intercultural dialogue, but also in strengthening co-operation and attaining quality education for all, in building inclusive knowledge societies and preserving cultural heritage, and in mobilizing political will for applying the benefits of science and technology to sustainable development."
The Town of Manchester's most recent demographic data pulled from the 2014-2018 American Community Survey, estimated 23% of Manchester residents 5 years and older spoke languages at home other than English. Data USA estimates that 22.5% of the people in the state of Connecticut speak languages other than English. Of these, more than half speak Spanish, while significant other languages include Portuguese, Chinese, Italian, Polish, French, Haitian, Arabic, Hindi, and many others.
The Town of Manchester will be celebrating International Mother Language Day with two events. The first will be hosted at the Whiton Branch by the Manchester Public Library on February 19 from 12:00 PM to 4:30 PM with events for all ages.
The second main event celebration will take place at Manchester High School's Bailey Auditorium from 2:00 PM to 4:30 PM. It will feature greetings from town leaders, guest speakers, multicultural presentations, viewing of IMLD "I Love My Mother Tongue" competition drawings, distribution of an IMLD Magazine, and a final ceremony of laying flowers at the Shaheed Minar.
Registration for these events is required.  To get tickets to the Town's IMLD celebrations, go to the Manchester Adult & Continuing Education Office at 555 Main St. or call 860-647-5075 for more information.