Q: What is your role within the Department of Leisure, Family & Recreation?
Ryan Ward:   "I am the Pavilion Coordinator for Northwest Park, I am also a Lead Park Ambassador, and am working with Rec on the Run."
Q: How long have you worked for the Town of Manchester?
RW: "I started working for the Town of Manchester in the summer of 2020."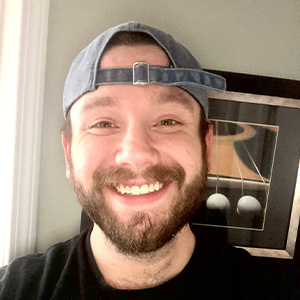 Q: What drew you to your specific role in the Town of Manchester?
RW: "Serving the community [is] something that I've always liked. All of my jobs have pertained to serving the community. This job gives me the ability to serve the community and see and provide people with information to be a part of the things that we offer here in the town."
Q: What are you trying to achieve in your work?
RW:  "I am trying to get some more involvement within the community. I try to bring awareness to what's available in town to the people. There are so many opportunities like clubs, groups and events that so many people don't know about and should get involved in."
Q: What do you find the most rewarding about your work? Any major challenges?
RW: "When people recognize me, or see me during the Rec on the Run events or in the car and see me as someone they can come to and feel safe with. Knowing that I can be someone for them to approach and get information from is very rewarding to me."
Q: Any other information you would like the Manchester community to know about you (work-related or personal)?
RW:  "Northwest Park is a beautiful park that I wish more people went to, a lot of people don't know about it…Now we have the events and markets now, I would love to see more people coming, enjoying the space and taking advantage of it"