The Unfair Black Woman Double Standard
How You Can Help Put a Stop To It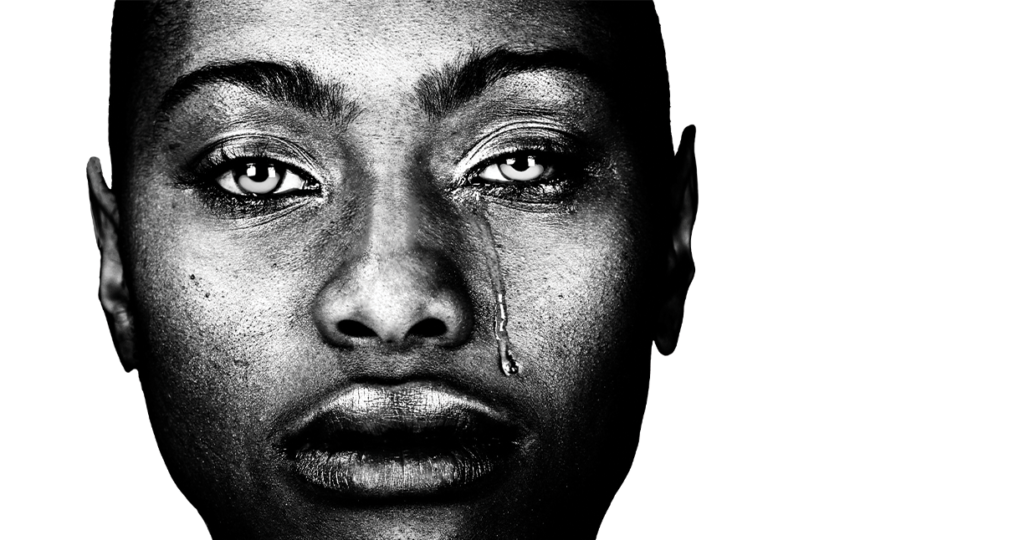 The internet was set ablaze toward the end of the women's basketball NCAA Women's Basketball Championship game on April 2, 2023, when Louisiana State University's Angel Reese used the "you can't see me" hand gesture, while pointing at her ring finger to her team's soon to be championship ring, toward University of Iowa's Caitlin Clark, according to Forbes.
Reese did this in response to Clark using the same gesture first in a previous basketball game when their teams played against one another. Although the focus should have been on the LSU women's winning the first NCAA basketball title in school history, public criticism attempted to mar the moment.
However, the public reactions that both women received for doing this gesture toward one another were extremely different. ESPN said that Clark was glorified as "the queen of clapbacks;" however, Reese was criticized heavily. Forbes also reported that Barstool's Dave Portnoy called Reese a "classless piece of s—" and commentator Keith Olbermann calling her a "f– idiot" before apologizing the next day.
While I am in no means a sports fan or expert, what caught my attention was that this seems to be yet another double standard steeped in racism and prejudice, as Reese is Black and Clark is white.
Dr. Moya Bailey coined this issue as "misogynoir," which she describes as "the specific hatred, dislike, distrust, and prejudice directed toward Black women." Sadly, this is not the only public example of misogynoir, as there have been countless others.
For example, Vice President Kamala Harris is an extremely accomplished woman of color. According to Britannica, Harris received her Bachelors degree in  political science and economics in 1986 at Howard University, along with her law degree in 1989  from Hastings College. She became the first Indian American in the United States Senate and just the second Black woman.
However, in her criticism of Harris' job performance as the Vice President in The Wall Street Journal in 2021, Peggy Noonan said that she "never seemed especially earnest," and "while a new and serious Harris would be spoofed – it would be a better kind of spoofing for people to that she looks chastened, previously hidden her serious side, and that she is been humbled."
Why, as the Vice President of The United States, should she be "chastened or humbled"? Why would she be accused of "hiding her serious side?"
Harris should have the right to be just as confident and proud of herself and her accomplishments, just as much as anyone else.
She should not have to make herself smaller for others to take her seriously in her role as the Vice President. It is one thing to critique Harris' job performance, but it is another to ask her to change and shift parts of herself in order to make herself palatable for the public.
Would Noonan have said that about a white man or woman elected official? I'm not sure, but to me this is one public example of distrust, dislike, and prejudice of a Black woman.
Not only is having these double standards offensive and disrespectful to Black women and other women of color, but it can also become a matter of life and death for us – especially within the healthcare system.
According to Harvard Medical School Professor of Obstetrics and practicing physician Dr. Neel Shah, she said that when it comes to childbirth, the odds of dying in childbirth are three to four times higher on average in the United States if you are a woman of color, especially if you are a Black woman.
When asked why by CBS reporter Erin Moriarty, Shah said physicians "believe Black women less when they express concerns about the symptoms they're having, particularly around pain."
The CDC reports that in 2021, the maternal mortality rate for non-Hispanic Black (subsequently, Black) women was 69.9 deaths per 100,000 live births, 2.6 times the rate for non-Hispanic White (subsequently, White) women. Overall, the rates for Black women were significantly higher than rates for White and Hispanic women.
Seeing and experiencing these examples in our own lives are what make us as Black women and women of color root for Angel Reese even more, as she bucks the system – choosing to be her full authentic self – her confidence, her style, her boldness, her swag, her self-love.
During a press conference, Reese acknowledged that she does not fit the "narrative or box" that the media or others want her to be in, and that is okay for her.
"I'm happy. All year, I was critiqued for who I was. The narrative, I don't fit the narrative. I don't fit in a box that ya'll want me to be in. I'm too hood, I'm too ghetto. Ya'll told me that all year, but when other people do it, ya'll don't say nothing. So, this is for the girls that look like me, that's going to speak up on what they believe in, unapologetically you. That's what I did it for tonight. It was bigger than me tonight. It was bigger than me…I'm happy. I feel like I've helped grow women's basketball this year," she said.
She sure has helped grow women's basketball this year and beyond – as she hopefully taught the world that Black women and women of color deserve to be loved, valued, and cherished for being their full selves, just like everyone else.
So, what can you do to make sure that you are not engaging in "misogynoir" or allowing it to happen on your watch?
In an ESPN interview, Clark said that Reese should not be criticized at all.
"I don't think Angel should be criticized at all. I'm just one that competes, and she competed. I think everybody knew there was going to be a little trash talk in the entire tournament. It's not just me and Angel," she said.
Clark saying this put a major spotlight on the racial double standard that was happening in real time. She was an ally to Reese, which is my advice to you.
Be an ally. When you see this happening, call it out. If a Black woman or person of color tells you about a situation where you may be the person perpetuating the racial double standard – take the time to actively listen to their concerns, own your part, apologize authentically, and course correct the issue. 
By doing this, it is a small step towards making racial double standards and misogynoir a relic of the past.