The Importance of Representation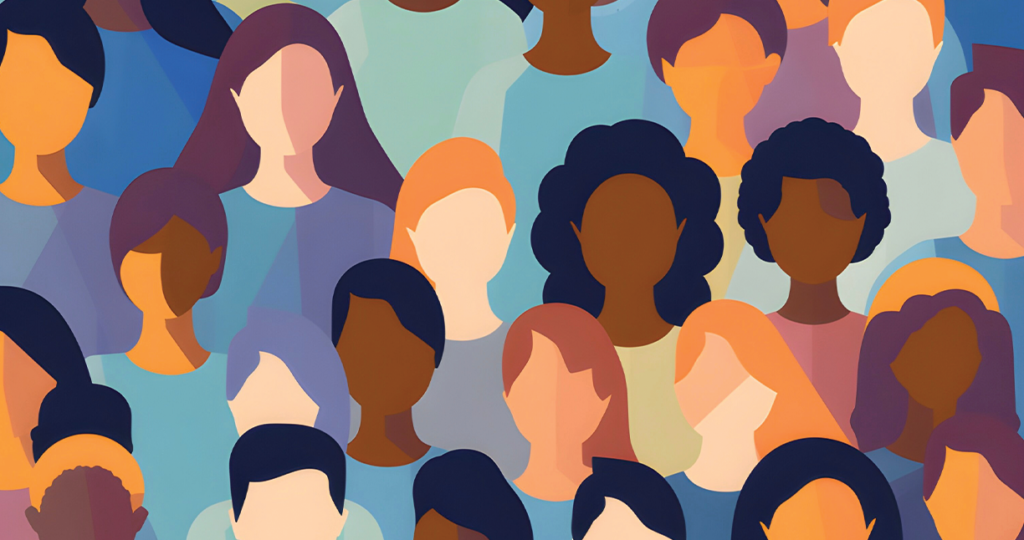 We often hear about the importance of representation in many facets in life, such as when it comes to government, technology, and other sectors.
However, where representation is often of the most significance is within the media landscape.
According to the Right for Education website, "Representation in the media is important because the media shapes our view of the world and how we see ourselves in society. False or nonexistent representation has the power to harm misrepresented groups of people and other people's view of them.
Not only does nonexistent representation have the power to harm marginalized or misrepresented groups of people and other people's view of them, but Psychology Today reports that positive media representation can also be helpful in increasing self-esteem for people of marginalized groups – especially youth. 
There is no better recent example that shows this than The Little Mermaid where young Black girls were in awe of actress Halle Bailey playing Ariel when the official movie trailer dropped in 2022.  The joy and excitement on each girl's face while watching the trailer will absolutely put a smile on your face, while showcasing the powers and necessities of representation.
These girls were able to see themselves in Bailey – due to her race and her locs – letting them know that they too can be princesses. The Little Mermaid may even encourage these viewers to learn to swim, which could ultimately be a life-saving skill.
As established, representation is important – not just when it comes to race, but in other aspects as well. For example, actors Alex Newell and J. Harrison Ghee became the first openly non-binary actors to win an individual acting prize at the 2023 Tony Awards – making Broadway History.
During their acceptance speeches, Newell and Ghee encouraged other LGBTQ+ individuals, confirming that they matter and they can do anything that they put their minds to – no matter what  obstacles they may face.
"Thank you for seeing me, Broadway. I should not be up here as a queer, nonbinary, fat, Black little baby from Massachusetts. And to anyone that thinks that they can't do it, I'm going to look you dead in your face that you can do anything you put your mind to," Newell said.
"My mother raised me to understand that the gifts God gave me were not about me. To use them to be effective in the world. For every trans, nonbinary, gender non-conforming human — whoever was told they couldn't be, couldn't be seen, this is for you. 'Some Like It Hot' and that ain't bad," Ghee said.
Seeing authentic representation could literally be saving lives when it comes to LGBTQ+ youth, as it can allow them to find "community support and validation" – according to Psychology Today.
According to The Trevor Project's 2022 National Survey on LGBTQ Youth Mental Health,
"LGBTQ youth are not inherently prone to suicide risk because of their sexual orientation or gender identity, but rather placed at higher risk because of how they are mistreated and stigmatized in society."
The report states that 12 percent of white youth attempted suicide in the past year, in comparison to 21% of Native/Indigenous youth, 20% of Middle Eastern/Northern African youth, 19% of Black youth, 17% of Multiracial youth, 16% of Latinx youth, and 12% of Asian American/Pacific Islander youth.
However, the report also states that 89 percent of LGBTQ+ youth also said that seeing LGBTQ+ representation in TV and movies made them feel good about being LGBTQ. The work cannot just end at representation, but should be one of many steps toward true diversity, equity, and inclusion, says Psychology Today.
Psychology for the People's Kevin Leo Yabut Nadal, Ph.D. said that representation could be for naught if the representation "promotes harmful stereotypes or fails to address societal inequities."  He also said that being the "first" at anything has no meaning at all, if there are not "efforts to address the systemic obstacles that prevent people from certain groups from succeeding in the first place."
Nadal is absolutely right. In order for there to be authentic and meaningful representation in anything, intentional and thoughtful strategy needs to be in place to make sure that "the first" of something is not the last.
Whether this means creating policies or programs that create a pathway for traditionally marginalized groups to have a path into a profession or industry developing genuine relationships within these communities, or actively listening to their experiences and working together toward a solution, these are some of the many steps that will make representation strong, purposeful, and have positive long-lasting impact for generations to come.