Title IX: Reflecting on 50 Years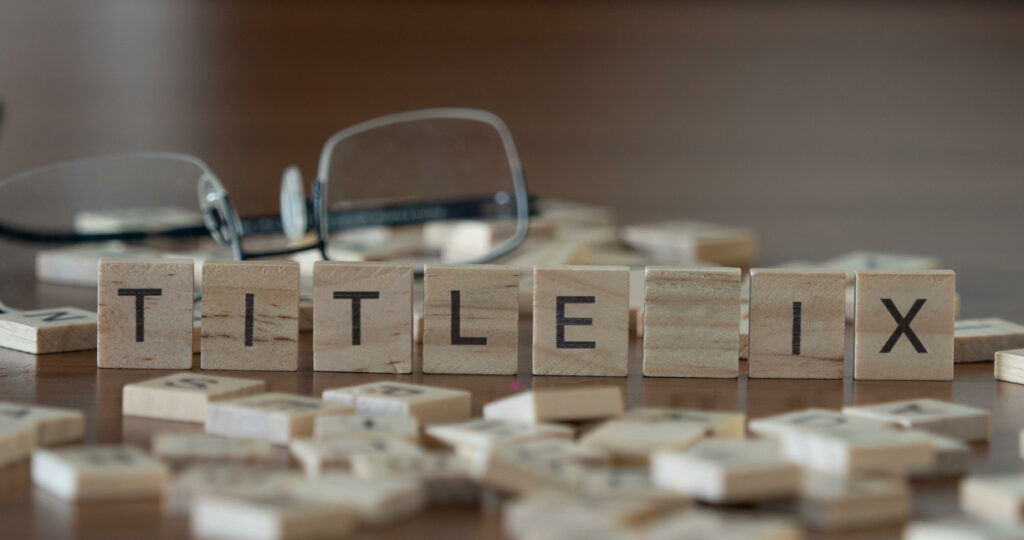 As we near an end to 2022, those across the nation have banded together to commemorate one of the most significant pieces of federal civil rights legislation: Title IX, now celebrating its 50th anniversary.
This historic federal ruling, which is just as newsworthy today as it was 50 years ago, is one of the most recognizable pieces of American legislation. Clocking in at just 37 words, Senator Birch Bayh of Indiana wrote:
"No person in the United States shall, on the basis of sex, be excluded from participation in, be denied the benefits of, or be subjected to discrimination under any education program or activity receiving Federal financial assistance," Title IX stated.
Despite no explicit mention of athletics throughout the body of Title IX, high school and collegiate sports have become a focal point of Title IX and its interpretations in the past decades. Its formation laid the foundation for teams across the nation, from the historic University of Connecticut women's basketball team to Manchester High School's women's diving team, and has inspired countless burgeoning young athletes.
The Women's Sports Foundation (WSF), one of the country's leading voices in promoting involvement & equity across women's sports, published a report this May entitled "50 Years of Title IX: We're Not Done Yet." The report examined the advances in women's sports over the past half century, as well as explored shortcomings that many academic institutions and administrations still struggle with to this very day.
Initial key findings of overall athletic participation included:
Over 3.4 million women competed in high school level athletes in 2018-2019, up from 295,000 female athletes in 1972.
Women comprised 43 percent of high school varsity athletes in 2018-2019, up from just 7 percent in 1972.
At the collegiate level, 44 percent of athletes were women & and consisted of over 215,000 total athletes.
Projections show that totals will steadily continue to rise, further displaying the trailblazing nature of Title IX and the athletes who have risen in its wake. Supporting these athletes is the legal backing of Title IX, establishing an academic expectation for all federally-funded institutions across the country.
"As we enter the next half century of Title IX, many of those initial start-up considerations are no longer valid," the WSF reported. "Schools that have been slow off the mark in providing female athletes equal access to athletic opportunities can no longer claim that they did not have time to plan or devise a way to accommodate female athletes."
While the ability for educational & athletic institutions to plead ignorance has seemingly diminished in the past years, this has not stopped administrations from reinforcing potentially illegal inequities across gendered sports. Opportunities for male athletes are still far more plentiful than those available for their female counterparts across a vast majority of American institutions, begging the question of what needs to be done to truly create an equitable space for male and female athletes.
"Fifty years after Title IX was enacted, 86% of NCAA institutions across all divisions offered higher rates of athletic opportunities to male athletes disproportionate to their enrollment," the WSF reported. "For the 2019-2020 academic year, that gap favoring male athletes represented 58,913 missed opportunities for female athletes."
Another major divide would be the financial opportunities available to collegiate athletes, particularly through scholarships. Despite now making up just less than half of total collegiate athletes, female athletes lag far behind their male counterparts in terms of total scholarship dollars received from their respective athletic departments. With recent rule changes that further allows collegiate athletes to monetize their name, image, and likeness (NIL), the prospective divide between male and female athletes will likely continue to widen.
"In 2019-2020, male athletes received $252 million more in athletic scholarships than female athletes received," the WSF reported. "If athletic departments offered athletic opportunities to female athletics proportional to enrollment, they would have had to award an additional $750 million in athletic scholarship assistance."
However, despite seemingly insurmountable discrepancies in athletic scholarships and widespread, deeply-rooted social inequalities, change is possible. If change is to come, it must be through a combination of updated legislation at a federal level, lawmakers who will hold institutions responsible and academic administrators who are committed to creating an equitable environment for their students.
"Congressional policymakers should continue to provide full funding for the Office for Civil Rights (OCR) in the U.S. Department of Education," the WSF reported. "[In addition], the OCR should move toward initiating proactive compliance reviews at a larger swath of educational institutions and provide technical assistance and guidance on emerging questions about Title IX enforcement."
On a local level, there are a myriad of examples of trailblazing female athletes, from Marcy MacDonald to Leanne Crockett, all of whom symbolize the spirit and tenacity of Title IX. Others embody the spirit from right within the municipal system itself, highlighted by Taylor McBride, a Recreation Supervisor for the Town of Manchester's Department of Leisure, Family and Recreation. McBride, a Windham High School Basketball State Champion & LEC Defensive Player of the Year at Eastern Connecticut State University, reflected on the formative power of high school and collegiate athletes.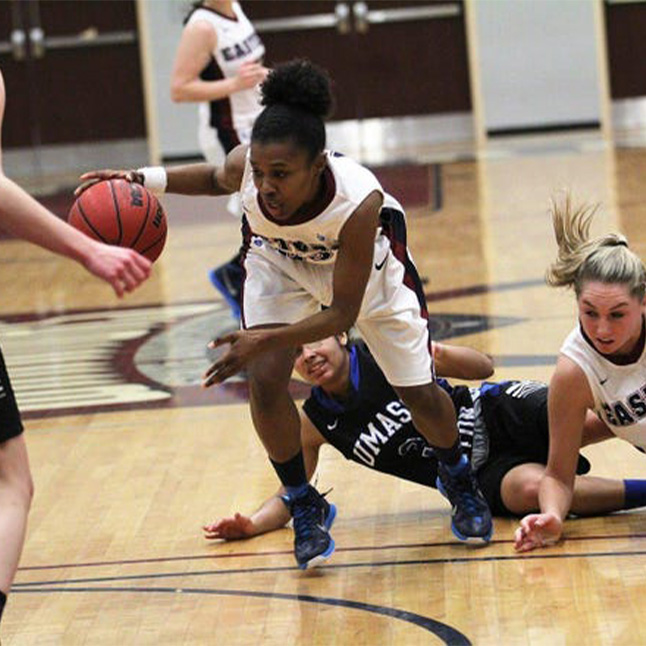 "Being a student-athlete in high-school and college helped me grow holistically as I learned more about myself and my abilities on and off the court. I developed meaningful relationships with all my teammates which created a sisterhood in which stands today," McBride said. "I had amazing coaches all throughout my athletic career who challenged me and always saw my potential and what I was able to produce as an important asset and leader to the team."
However, despite the overwhelmingly positive nature of her athletic experiences, discrepancies existed, McBride said. Careful thought and calculated actions must be taken by administrations to better level the field for its female student-athletes, McBride said, helping to combat omnipresent societal differences.
"Socially, I noticed there was a certain ego, bravado and privilege shared amongst male student-athletes (which is a society commonality when it comes to confidence amongst men and women)," McBride said. "Administrations should ALWAYS connect before they correct, meaning take the time hear their athletes out in order to keep a pulse on what one may be experiencing as a student-athlete. Speaking as a former student-athlete, women experience different societal pressures which could affect their athletic performance and that needs to always be considered. There should be a continuation of championing the girls and women in athletics."
As we commemorate the 50th anniversary of Title IX, keep the words of McBride close. Title IX has laid the foundation for a more equitable, just system for female athletes across the country. While the work is far from over, we must continue to champion and celebrate the women and girls in athletics, helping to further pave a path for the future generations.