Are We Neglecting The Needs of Our Black and Brown Girls: Part III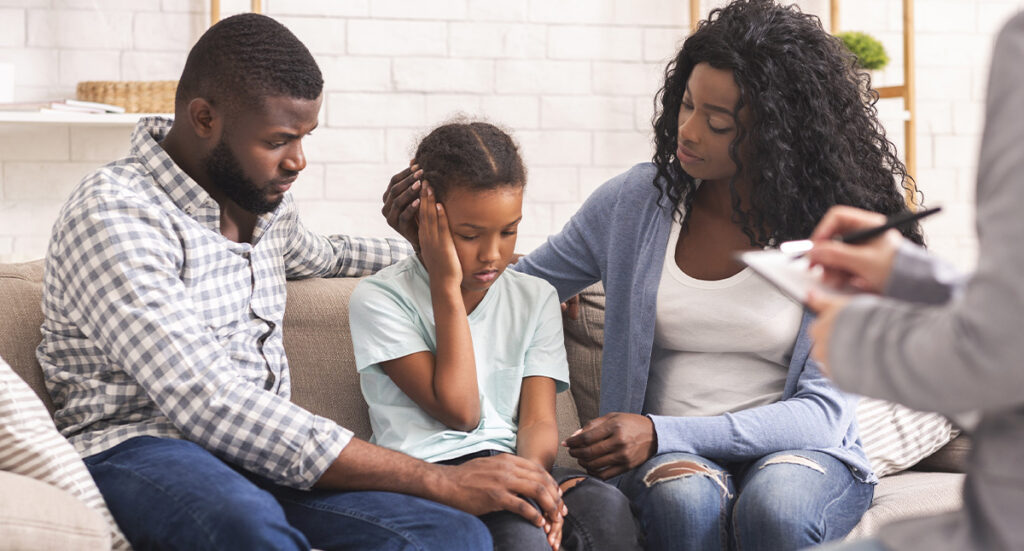 On a national level, the suicide rates are increasing among Black girls, according to The New York Times. In the latest study from the Journal of the American Academy of Child and Adolescent Psychiatry, it reported that "that just over 1,800 Black children died by suicide between 2003 and 2017, and while most of the deaths were among boys, especially those ages 15 to 17, the gender gap is narrowing."
The report also says that the suicide rate of the girls increased an average of 6.6 percent each year — more than twice the increase for boys, and nearly 40 percent of the girls 12 to 14 years old, indicating that this age group may need additional attention or different types of interventions.
Some of the reasons that may contribute to Black and Brown girls mental health struggles include "experiencing pervasive harassment, violence/trauma that undermines positive educational experiences, reporting higher rates of sexual harassment, assault, and dating violence than their white counterparts," according to the 2015 Executive Summary Report – Unlocking Opportunity for African American Girls: A Call to Action for Educational Equity.
This report also goes on to state that "African American girls also face disproportionately vulnerable to child sex trafficking victimization and to prosecution for their involvement in that underground economy."
In the State of Connecticut, Yvette Young spearheaded the process of exposing and educating others about the prevalence of human trafficking through her former position as the Human Anti-Trafficking Response Team (HART) coordinator for five years at The Village for Families and Children.
She began work with her colleagues to elevate the conversation about the intersection of race and human trafficking throughout the state, based on the data she collected and analyzed.
"I really start to say what's going on here?  What are the dynamics that are sort of fed in and lead into our girls of color, especially on the sex trafficking side, being victimized at such an alarming rate?" Young said.
According to Latino USA.com's article, "Latinas Face the Legacy and Stigma of Mental Health Issues," Latina teenage girls are also struggling with their mental health. The article reported that Latina teenage girls had a rate of suicide attempts of 13. 5 percent, higher than their non-Hispanic White female and Hispanic male peers in 2013.
While the mental health crisis for Black and Brown girls is of major concern, there are community resources and culturally competent therapists who are willing to work with you and the Black and Brown girls in your life.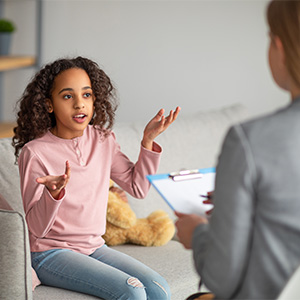 Dr. Althea Bates has created her own movement & non-profit, Project Resiliency, where she has the opportunity to pour back into the lives of women of color for those aged 17 or older. Her clients are able to learn how to center themselves and prioritize their mental health, wellness, and holistic healing through workshops and activities. With 19 years of professional experience in the field of youth development and workforce development practices, she shared some of the issues that she has witnessed with the young girls of color she has worked with.
"There's an identity crisis across young women; they're struggling with their own identity and what their identity is rooted in. For girls of color, there are so many more outliers, the struggle with your own internal self-worth, self-identity, self-confidence, self-esteem, but then some of them also are struggling with sexual identity," Dr. Bates said.
Mending Hearts, LLC provides therapy services in the Town of Manchester. While her practice primarily focuses on couples, owner Mary Ann Francis has extensive experience working with this population.
Francis shared some of the issues that she helps her her Black and Brown girl clients work on during therapy.
"We're focusing a lot on self-esteem, self-love. Social media really takes over on a lot of these aspects. Knowing what you're worth, not being penetrated from society's version of what they think you should be, and really starting to learn to accept and love yourself," Francis said.
She shared her advice for parents who may be hesitant about having their child access mental health services.
"Therapy is pertinent, but the reality is that our communities of color have never accepted therapy. Yet, what we have found is that because we don't talk about our problems with other people, we tend to internalize all of it," Francis said. "And then some of that internalization…it's manifesting in the wrong way…it could be behaviors or what they call attitude, because we're not learning how to appropriately express ourselves so that people can hear us."
Community Matters, LLC also provides therapy services for youth aged 5 -18 in East Hartford. Owner and Licensed Counselor Tangie McDougald discussed some of the issues that her youth clients, including her Black and Brown girl clients, share with her about what they are struggling with,.
"There's been a shift in concerns with COVID-19 with the lack of social activities; a lot of children are missing friends. The children that come to the office over the last year have been looking for the outlet. 'I want to  talk to my friends, I miss my teacher, I miss just going to lunch, I miss just going to recess, I miss just holding hands…'children are affected in that way." McDougald said.
McDougald also shared some of the concerns that parents of clients have shared with her throughout the pandemic.
"I'm hearing from parents that they stay in their room. They're shut down. They're not expressing how they feel. I'm seeing a lot of sadness," McDougald said. "They are able to see all the wrongs their child is doing that they don't like. They notice that their child is not attentive, haven't done their chores, or whatever is not happening the way their parents would like for things to be."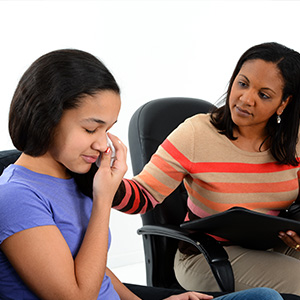 To combat these family stressors, she shares one of the biggest therapeutic interventions that she and her clinicians use when working with youth clients: normalizing family communication.
"Some of the things that we do are gaming with families, where they are sitting together and being able to play Connect Four. The child is able to express how they're feeling about the anxieties of going back to school," McDougald said.
Lastly, McDougald encourages parents who may be hesitant about therapy for their children to just be open to placing a phone call to a therapist, ask questions, and to bring mental health to the table to talk about.
In her current role as the Associate Vice President of Programs and Advocacy at The Village for Families & Children, Young urges parents to prioritize their child's mental health.
"I would say to parents is it's not okay to allow your child to suffer. When kids are struggling with mental health issues, they are suffering," Yvette Young said. "If they had a medical issue, you would bring them quickly to the emergency room and get them treated. For parents, they need to be able to elevate mental health to the same level of severity."
This is the third article in a three-part installment focused on the struggles that many Black and Brown girls face, the local efforts being done to support them, and the ways that we, as a community, can better help and hold up our Black and Brown girls within the state of Connecticut.
Find the first article of the series here.