Twitter & The Hate Speech Boom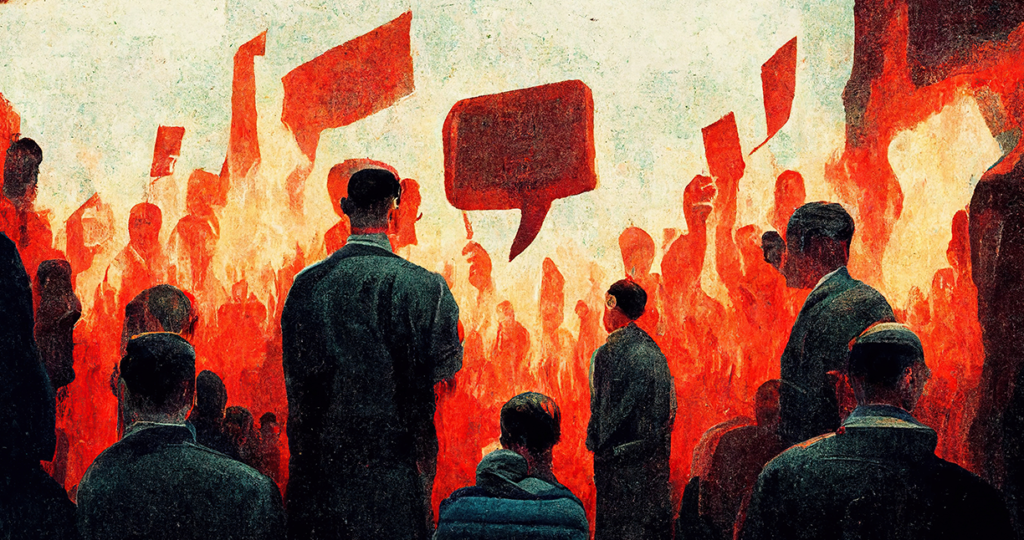 Social media is, much to the chagrin of its countless detractors, a crucial component in the everyday lives of a vast majority of Americans. Whether it is how they stay socially & politically informed, connect with friends & loved ones or to simply stay entertained, social media's impact has wormed its way into nearly each and every American household.

Before I lament the "downfall" of social media, I must first admit that I am a (far too) loyal Twitter user (a special shout-out to Wario64, who has quite literally saved me thousands of dollars on impulse video game & pop culture purchases). However, this commitment to the platform has only instilled negative habits within my everyday routine. Even as I write this article, I'm tempted to check my Twitter feed, craving a bit of salacious news or a post about my beloved Red Sox signing yet another free agent, a dangerous cycle that keeps my cell phone all but glued to my right hand.

Worsening habits aside, another trend is rearing its ugly head yet again: the widespread sharing of hate speech. While hate speech is unfortunately a constant plague on any social media network, especially for those that allow for anonymous users, it has thrived on Twitter in the past weeks, reaching a level of prominence and visibility that previously would have been unheard of.

To first tackle hate speech, it is necessary to first define it. According to the United Nations, "hate speech" refers to "offensive discourse targeting a group or an individual based on inherent characteristics (such as race, religion or gender) and that may threaten social peace." While seemingly broad, this definition aims to protect marginalized & disenfranchised communities who have historically been silenced or targeted by other often homogeneous groups.

Elon Musk, the world's richest man & CEO of Tesla and SpaceX, finalized his purchase of Twitter near the end of October of this year. Musk's purchase, one that was months in the making, seems to have served as a catalyst for this boom in abuse & hate speech. While some may argue to not place too much blame on any one individual, among Musk's first actions as Twitter's owner was to slash hundreds of positions across the company, including moderation staff who tracked abuse across the platform.

"Before Elon Musk bought Twitter, slurs against Black Americans showed up on the social media service an average of 1,282 times a day. After the billionaire became Twitter's owner, they jumped to 3,876 times a day," Sheera Frenkel & Kate Conger of the New York Times wrote. "Slurs against gay men appeared on Twitter 2,506 times a day on average before..Musk took over. Afterward, their use rose to 3,964 times a day. And anti-Semitic posts referring to Jews or Judaism soared more than 61 percent in the two weeks after…Musk acquired the site."

Hate speech has also increased against transgender people, according to Erin Reed, a trans activist and legislative researcher. "'Almost immediately, I noticed an increase in anti-trans harassment. I'm seeing more people in comments with explicit threats, more misgendering, more harmful slurs. I've gotten pictures of me getting shot by a shotgun. It's a pretty scary environment on Twitter right now,'" the New York Times reported.

In light of this hate speech & targeted abuse, Twitter has failed in many aspects of its post-user report stage of content review, moderation and continued account access. Hate speech has not only stayed viewable on the platform for longer than in years past, but the platform as a whole has only addressed around half of all reports regarding hateful content, according to a recent EU report.

"Twitter took longer to review hateful conduct and removed less of it in 2022 compared with the previous year, according to European Union data," CBS News wrote. "The EU Report, carried out over six weeks in the spring, found Twitter assessed just over half of the notifications it received about illegal hate speech within 24 hours, down from 82% in 2021. In comparison, the amount of flagged material Facebook reviewed within 24 hours fell to 64%, Instagram slipped to 56.9% and YouTube dipped to 83.3%."

Even more concerning is how large accounts, often run by celebrities or other prominent public figures & officials, have fueled the spreading of hate speech and abuse across Twitter. Among the most notable is Ye (formerly known as Kanye West), now planning for a 2024 presidential run alongside noted Holocaust-denier Nick Fuentes, who has helped to normalize public hate speech & has influenced an influx of anti-Semitic posts across Twitter, many of which are mimicking comments he has made on one of his many recent podcast appearances, including the now-deplatformed InfoWars.

"Kanye West, the rapper who now goes by the name Ye, posted his first tweets after more than two-week silence," Arjun Kharpal of CNBC wrote. "Ye [had] never received an outright ban from Twitter. Instead, the company locked his account on Oct. 10 for an unspecified amount of time, after the rapper posted a number of anti-Semitic remarks which escalated into threatening and hateful comments about Jewish people."

This is by no means an isolated instance. The concept of the "cult of celebrity" is frighteningly prevalent across digital communities, particularly for those with lower digital literacy or unhealthy parasocial relationships with celebrities, and it only encourages their followers to regurgitate toxic talking points, no matter how racist, xenophobic or sexist these points are.

In the wake of these events, thousands of Twitter users have begun the migration (or prepped for this migration at the very least) to a variety of other similar sites, most notably Hive. However, this widespread relocation to Hive, a site without the backend & staff size of global powerhouses such as Twitter & Facebook, proved to be a dangerous endeavor.

"According to researchers at zerforschung.org, the reasoning for this is a security issues that could have allowed threat actors to access all user data, 'including private posts, private messages, shared media and even deleted direct messages [as well as] private email addresses and phone numbers entered during login,'" Colin Thierry of Safety Detectives wrote.

Regardless of your use or perceptions of social media, what cannot be ignored is that for many, hate speech online is, and will continue to be, unavoidable. For those who rely on social media, particularly Twitter, as a networking tool or as a function of their profession, a long, increasingly dark road lies ahead.