Are We Neglecting Our Black & Brown Girls: Part II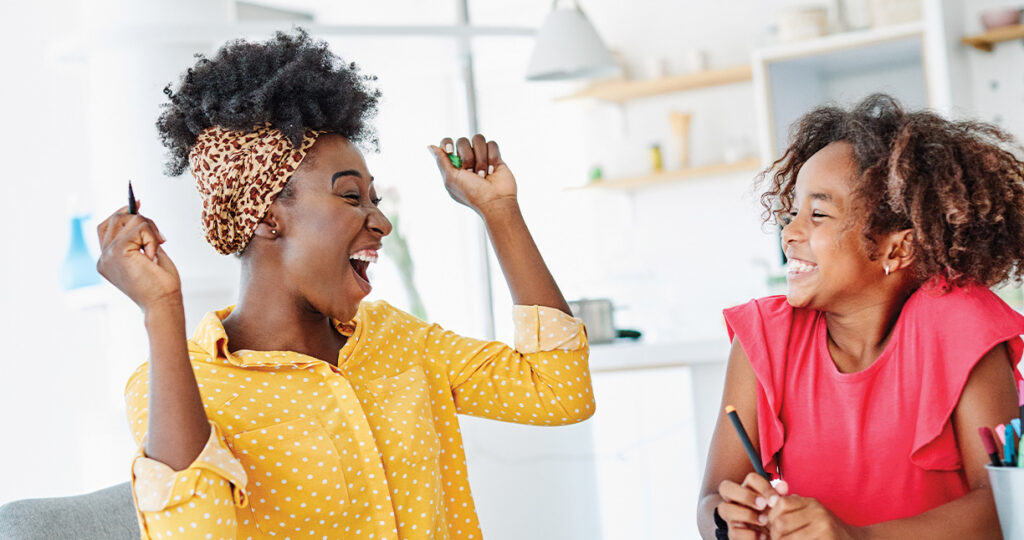 Today's Black and Brown girls are facing incredibly turbulent times. From navigating a pandemic, working to continue their education, mental health struggles, bullying, and systemic racism and sexism, it is more important than ever before for them to have safe spaces to express their full selves.
Inspired Girls Club Inc. works to provide a safe space exclusively for girls of color to learn their true value through team-building exercises such as their elite double dutch team and their Friday Night Empowerment group.
"I feel happy…because I'm able to come here [and] express my feelings," one member said of the work of Inspired Girls Club Inc.
YWCA – Greater Hartford is "dedicated to eliminating racism, empowering women, and promoting peace, justice, freedom, and dignity for all." One of their premier programs is their Young Women's Leadership Corp (YWLC), an immersive summer program for girls 13-18 in the Greater Hartford area, where they hold weekly workshops on personal growth, leadership, decision-making, goal-setting, and interpersonal skills.
Program Manager Uneeder Ruth discussed the positive transformation that occurs for the girls while in her program.
"You go from a person who is very shy, very withdrawn to see their parents coming to the end of the year celebration…looking at me saying, 'Is that our child?' Why? We made her understand that she has a voice, and what she has to say is very important… This is how we're transforming the lives of our Black and Brown girls," Ruth said.
The Black Girls Achieve organization has the primary goal of "providing Black girls with the knowledge, tools, and skills needed to learn about and navigate all of the intersectional factors that shape their lives." Recently, they held a series of workshops called "Black Girl Skillz," which offered yoga, horse riding, and grooming, nail decorating, gardening and food harvesting education, affirmations paint night, self-love workshops, and hair braiding tutorials.
CEO and Founder Taniqua Huguley talked about the importance of having programs like this in place for Black and Brown girls.
"There are so many programs for boys, but often the voices and experiences of black girls are overlooked. And it's Black women who are overlooked and often not heard or disrespected," Huguley said. "So I think it's important that we have these types of organizations because there isn't enough space for black girls to truly be themselves while learning how to be a black woman."
Huguley also discussed the lack of spaces for Black girls to explore and grow into the person they were meant to be.
"There aren't spaces for Black girls to make mistakes and grow. There aren't spaces for Black girls to have their attitude, wear their braids; those spaces don't exist. So that's why it's really important that we cultivate that type of space for Black girls now so that it helps build them and have that confidence when they become Black women," Huguley said.
Girls Future Firefighter Camp is a program created by Captain Shelly Carter, the only Black female fire captain in the state of Connecticut. Some of the jobs that the young girls learn from Captain Carter include driver pump operator, fire marshal, structural firefighter, emergency management, and running a firehouse.
While Girls Future Firefighter Camp is open to all girls, Carter shared how to build up our Black and Brown girls.
"We have to build our young ladies up. We have to tell them that they are more than what they see on a video…they are more than what they see in the streets," Carter said. "But as a woman or as a leader in this community, [we] have to walk up to my young ladies and say how beautiful you are, and how smart you are and how much of a leader you are…because in the future, in your future, greater, brighter things can happen."
NIA Arts is an organization that "aims to educate and entertain with a purpose." Founder EvaE Peart teaches empowerment and faith to her students through powerful dancing, music, and movement connected to the African diaspora. The word, NIA, is from the Kwanzaa principal "purpose."
Although Peart has male and female students, she shared how she builds up her Black and Brown girls in the NIA Arts program by putting mirrors on the wall of her studio space.
"I had these Black or Brown girls looking at themselves in the mirror. Yeah, you like to dance? Yeah, but look at yourself. Look at your facial expressions, look at how beautiful you are. Look at how you express yourself through your hair and your jewelry…you know, black and brown girls don't hear at enough that they're beautiful," Peart said.
Girls For Technology is an organization that focuses on teaching young girls the basics of Science, Technology, Engineering, and Math (STEM). The services that they provide range from after-school programming for students in grades K-12 to be able to provide a workforce development training program, Pipeline 4.0, for Black and Brown young women and girls with the goal of providing them with the necessary skills.
President / CEO Sabrina Tucker-Barrett talked about the importance of serving Black and Brown girls through her organization.
"I'm seeing what an impact Girls For Technology have had on Black and Brown girls.  I'm seeing that a young girl…comes through our program saying, 'Oh, I think I just want to be a math teacher,'" Tucker-Barrett said.
Kamora's Cultural Center is an organization that works to "approach cultural humility through a Black Queer and Afrocentric perspective…with the intention of building and supporting organic community connections." While the center does not exclusively work with just LGBTQ+ Black girls, founder Kamora Herrington shares her advice on how we can support LGBTQ+ girls of color.
"Center the Black parents… Work to [give parents] the tools to work through and around this. They are figuring out who they are by comparing themselves to others. Help them to see gifts of difference; they are just different individuals with different life experiences who need to support one another," Herrington said.
New Haven Pride Center works to create safe spaces that queer youth need, want, and identify with. They have doubled down on their commitment to creating and making space for aligning the work with the things that their youth identify matter most. Their youth programming is intentional with ensuring that their work includes intersectionality by talking about racial inequities, queer inequities, and the things that affect those who are further marginalized.
Manager of LGBTQ+ Youth Programming Ala Ochumare shared how best we can support this youth population: by taking the time to listen to what they want and need.
"It's up to us as adults to talk to young people and ask them what it is that they want, identify that, and support them. If they are not readily able to identify that which is, that is an answer in itself," Ochumare said. "That means that they haven't had that space to think. It is important for older folks who want to be teachers to listen to young people."
Conversations With Teen Queens Conference was created by Shanta Samuels and her daughter. Based on her daughter's experiences of dealing with bullying as a student, they created the event to bring awareness to the community at large about the concerns of young Black girls.
Their theme for this year's conference was "All About You: Self Care and Self Love" Retreat. With the help of her team, which included community activists, clinicians/practitioners, and many other influential members, they were able to have a successful conference on July 31st, 2021. Some of the struggles that the girls shared included low self-esteem and self-confidence, sex trafficking, bullying, living in the inner city, and expansive trauma.
When asked about how we can work to support our young Black and Brown girls, Samuels said:
"This is not just a one-time thing and it shouldn't just be done by one organization," Samuels said.  "I say that multiple organizations and mental health should come together. This is a call to action."
This is the second article in a three-part installment focused on the struggles that many Black and Brown girls face, the local efforts being done to support them, and the ways that we, as a community, can better help and hold up our Black and Brown girls within the state of Connecticut.
Be sure to check back on Better Manchester for the remainder of the series.