The Right to Protest: A Powerful Signal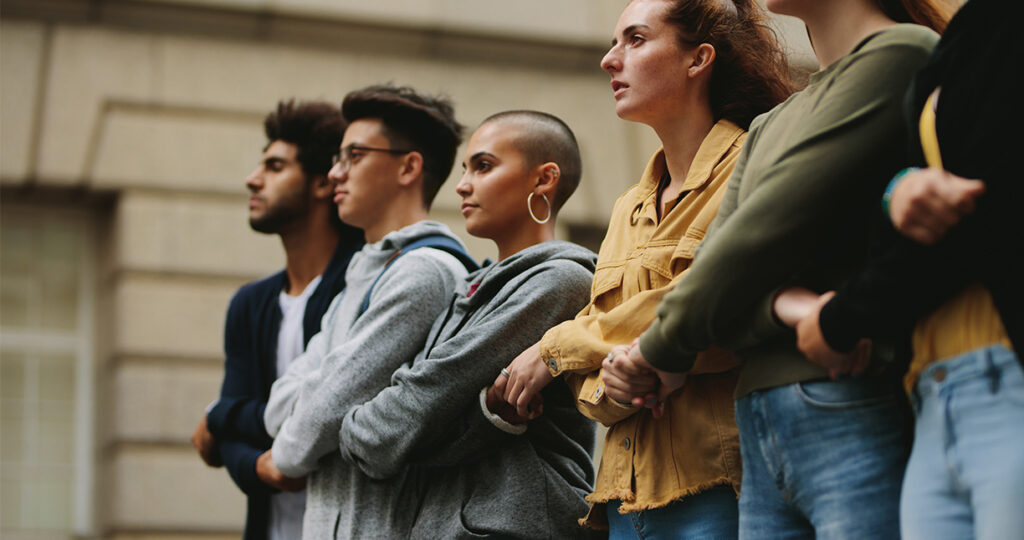 John Lewis, the famous civil rights leader and U.S. representative, was recently featured in the latest mural installation on the exterior of Mahoney Center and Leisure Labs. The larger-than-life portrait of Lewis displays his strength and the power of his determination to make change. John Lewis was a civil rights leader, politician, and activist who served in the U.S. House of Representatives for Georgia's 5th congressional district from 1987 until his death in 2020.
However, his story goes so much deeper than that. He is well known for his chairmanship of the Student Nonviolent Coordinating Committee from 1963 to 1966. Also known as SNCC, the committee was an organization of students during the Civil Rights era that aimed to give younger Black people a greater voice in the movement and that was dedicated to nonviolent, direct action tactics.
Lewis was also a member of the "Big Six"–– the leaders of six prominent civil rights organizations who were critical in organizing the March on Washington for Jobs and Freedom in 1963. A couple years later in 1965, Lewis led the first of the three famous Selma to Montgomery marches across the Edmund Pettus Bridge. This march was halted by police violence as state troopers and local police attacked the marches, including Lewis.
The new mural recognizes the life and legacy of John Lewis, as he has inspired generations to stand up for equality and to "get in good trouble." In his valedictory essay, Lewis praised the Black Lives Matter movement and urged future activists to stand up for what they truly believe in. Lewis stands as a symbol of the power of activism and the hope that drives so many to stand up for freedom and equality. 
John Lewis also acts a reminder to the power of protest and civil disobedience. The worldwide waves of Black Lives Matter demonstrations last summer brought the importance of protest back to the forefront of national consciousness. Several media outlets reported the demonstrations as one "of the most broad, sustained waves of protest in decades."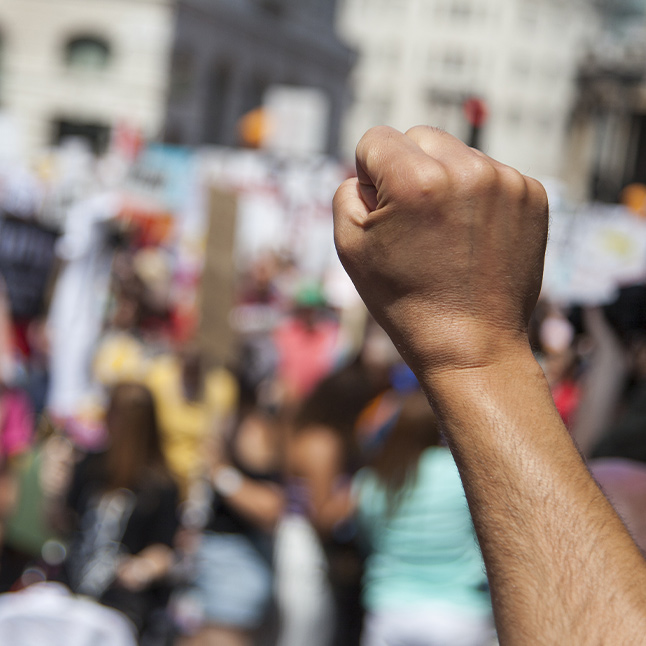 So why is protesting important? Why is it essential to "get into good trouble" as John Lewis said? Well, protests act as signals that change is being demanded and are meant to disrupt the status quo in order to call attention to causes. Some clear examples of this in action can be seen in the historic photos published by USA Today of John Lewis protesting throughout the years. Civil disobedience is not only a way to signal the need for change, but it is also a constitutional right in the United States. The First Amendment protects the right to peacefully assemble, the right to free speech, and the right to petition the government over grievances:
"Congress shall make no law respecting an establishment of religion, or prohibiting the free exercise thereof; or abridging the freedom of speech, or of the press; or the right of the people peaceably to assemble, and to petition the government for a redress of grievances."
Open Democracy argues that the right to protest needs to be protected as fundamental for human rights and democratic society. The article highlights how protest provides an essential voice for minority groups in particular by acting as a corrective to majority rule.
In the United States, where people of color––most especially Black people––have been subjected to oppression, segregation, discrimination, and unjust systems of power, protesting is one way that people can fight against racism and the historic systems that uphold it.
Protesting can also come in all shapes and sizes. Local activism by organizations such as PowerUp has been successful in calling attention to racism on the municipal level. From rallies at "The Spot" to setting up a mobile pantry and community fridge to petitioning the governor to declare racism a public health crisis, PowerUp has demonstrated a variety of ways that one can take action and protest the existing systems of power in place.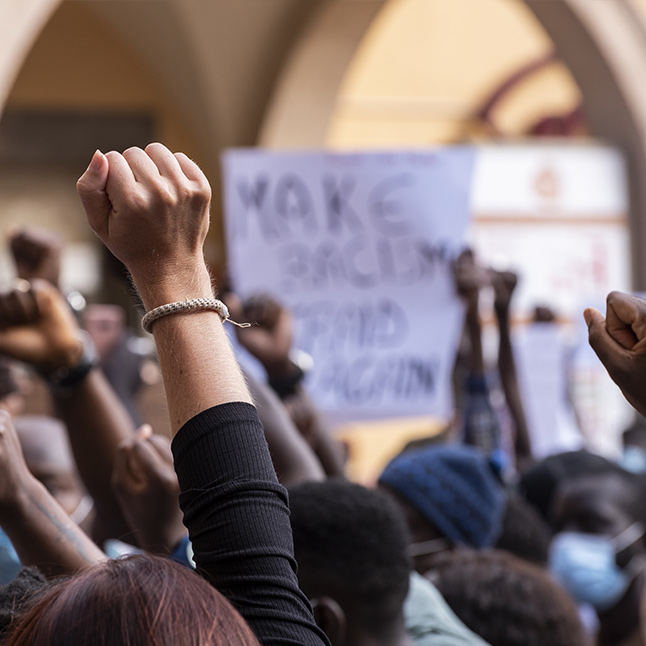 John Lewis stated while reflecting on the March on Washington with journalist Bill Moyers:
"Sometimes you have to not just dream about what could be––you get out and push, and you pull, and you preach. And you create a climate and environment to get those in high places, to get men and women of goodwill in power to act."
His longstanding commitment to nonviolent demonstrations is an inspiration to generations of young people today, who are striving to create a more just world and spark change for the better, and a reminder of the power that each of us hold with the right to protest.