Remembering The Lives and Legacies of Jessica Edwards, Alyssiah Wiley, and Victims of Domestic Violence: Part III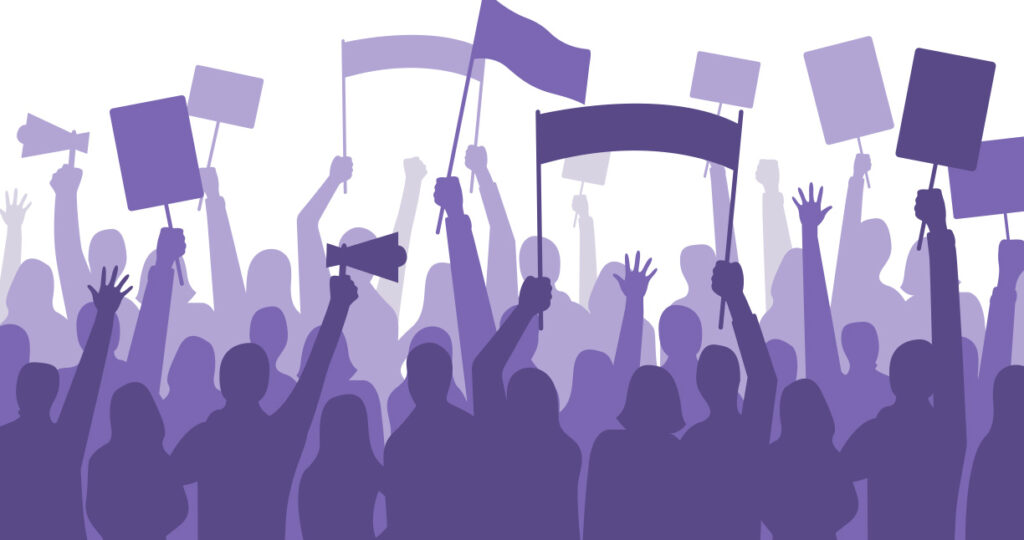 Turning her pain to purpose, Corrinna Martin founded the Mothers of Victims' Equality, Inc. (M.O.V.E., Inc) in honor of her two daughters, Alyssiah Wiley and Chaquinequea Brodie, along with her granddaughter, My'Jaeaha Richardson, who all lost their lives due to domestic violence. Located in West Haven, this grassroots organization has worked to educate and advocate others with the goal of ending domestic violence.
"In 2017, I started [the National Violent Offenders Registry petition] and continued working with politicians on legislation here in Connecticut & working with legislation in the Commonwealth of Massachusetts, fighting for not just equality, but also fighting for rights," Martin said.
Along with working to educate others about domestic violence, Martin is also working on tackling the different facets of domestic violence, such as the financial abuse that can occur within domestic violence relationships and providing hygiene and cleaning supplies to victims and survivors.
"Hygienic supplies are a component of that, where we supply high critical supplies to low-to-moderate income families," Martin said. "It's not enough just to educate about the different facets of domestic violence."
Before the COVID- 19 pandemic, Martin's former employer, Michael's Bus Company, had donated a bus that she had planned to use as a mobile unit to give out hygienic supplies throughout the community. Martin planned on partnering with United Way, but once the pandemic hit, she was forced to halt and instead shifted her focus to crafting her safety program, which provides supplemental assistance for victims and survivors of dating and domestic abuse.
"The program helps to not only create a safe way for an individual to get out, but it also gives them some financial support or whatever else kind of support they needed in order to leave successfully," Martin said.
Additional postponements of M.O.V.E. Inc's events included the annual 3-on-3 basketball tournament in honor of Alyssiah Wiley, which took place throughout local college campuses. Martin had many of the state colleges lined up to host this event, including her alma mater, Eastern Connecticut State University, who, alongside the University of Connecticut, has committed to hosting this event annually.
Lastly, Martin is working on creating an app to help victims document evidence of their abuse to help them prove their case in court. Martin is seeking out an app developer who is experienced with digital algorithms in order to get the app up and running.
"This [app] is geared more specifically towards the protecting part, and particularly creating a timeline for victims. When victims go to report, a lot of times, they're told that they need evidence," Martin said. "The app is geared towards selecting viable, admissible evidence [for when] victims come forward, because it's very hard for victims to come forward."
Connecticut is also making strides when it comes to protecting victims of domestic violence. During this year's legislative session, Jennifer's Law (S.B 1091) was developed in honor of both Jennifer Dulos of New Canaan and Jennifer Magnano of Terryville, who were both murdered by their partners. Introduced by Senator Alex Kasser D- New Canaan, who represents Jennifer Dulos' district, this bill expands and updates the previous definition of domestic violence within the state, along with the inclusion of non-physical violence and coercive control.
"[The bill] allows judges to be able to give protection to people who know they're in danger and who are being abused, even if they don't have the black eyes and bruises to prove it," Senator Kasser said. "That was the old definition that you had to have physical violence. Now we understand that that is that's just the tip of the iceberg. There's a lot more to domestic abuse than just physical violence."
Senator Kasser also shared the importance of knowing your rights and advocating for yourself, especially for victims or survivors of domestic violence.
"It's so important for every person to know their rights; we can't rely on lawyers or judges or anybody to tell us. In order for us to advocate for our own rights, we have to know what they are," Senator Kasser said.
A local organization that is working to help women and girls learn their rights and how to advocate for themselves is the Connecticut Women's Education and Legal Fund (CWEALF).They are focused on connecting with women of color to equip them with the information they need to navigate the legal system.
Denise Rhone, Director of Racial Equity and Legal Education, further explained the legal education program they run to achieve these goals:
"In the civil courts, there are no rights to attorneys. There are lot of women navigating the legal system on their own. It's a justice gap. We work to narrow that gap and increase accessibility in a few ways… Our most frequent client is a woman of color with at least one dependent who is low income. These are women dealing with issues such as family law, which ties into domestic violence. We also [deal with] employment discrimination, which includes things like sexual harassment at work, gender discrimination, pregnancy discrimination, etc. [or] women who are undocumented and experiencing issues like domestic violence, housing, etc.," said Rhone.
"It's civil matters that people [are] dealing with and [if] they don't have access to an attorney or can't afford an attorney, they'll call us. We provide general information about the legal process, but we also connect them to our volunteer attorneys. We have a network of private attorneys across the state who are willing to offer clients who contact us at a minimum, 15 to 30 minute consultation, and then some of them will [go] beyond that, [and] they work [with clients] on a sliding scale fee or payment plans," Rhone explained.
CWEALF also has in-person advocates, who go to court with women as part of their support system (now virtually due to the pandemic). As a part of its new She Leads Justice program, the organization also trains past clients on how to advocate for new clients, including advice on how to navigate the legal system and additional training on a policy level if they want to rally their communities around these important issues.
"Pre-pandemic, we had in-person advocates who support women going to court, especially if they're self-representing or if they have language barriers. We have Spanish-speaking advocates to offer more support," said Rhone.
"We also educate the community. We do 'Know Your Rights' workshops and we connect with a lot of different social service and nonprofit organizations who are serving a similar demographic… We recently launched a program called 'She Needs Justice' in 2019, but the actual first cohort started last year in 2020, right before the pandemic. We take former clients and give them advocacy training, so they can then advocate for their peers in the legal system," she explained.
Rhone also shared that CWEALF works to help survivors of domestic violence using a heavily client-centered approach, as they recognize that their clients know what choices are best for their current situation.
"Women do come to us who are also experiencing domestic violence. Sometimes that's the reason they need to get divorced, because there's abuse happening at home. We partner with a lot of domestic violence agencies [and shelters] across the state to provide women with the crisis services / intervention services they need," she explained.
"But women also need the long term legal support. If they're getting a divorce or if they need child support, where they are navigating the legal system, which is a longer term journey. Our first priority is that they're safe… we make sure they have a safety plan in place and then offer guidance on the legal end, and support them."
With this information in mind, it is essential to take action to help support women survivors of domestic abuse, most especially Black women, Black trans women, and other women of color.
First off, it is key to understand intersectionality when working with communities of color –– especially if you are a leader or staff member of a domestic violence or racial justice agency. Incorporating the complexities of race, class, and gender into interactions and systems of support is essential. Richie's book is a great place to start.
Second, people can support victims' families and grassroots organizations that are dedicated to eradicating domestic violence. The loss of Jessica Edwards has left her family in the care of her baby boy. You can donate to the family's official GoFundMe in order to help fund supplies for him, such as food, diapers, and other basic necessities.
While Edwards' spouse is currently incarcerated, her family is seeking to have his charges tbe upgraded to Murder 1 in addition to Risk to a Minor. Please contact Richard J. Colangelo, Jr., the Chief State's Attorney, at 860-258-5800 or [email protected] to ask that they increase the charges to Murder 1. People can also reach out to Sharmese L. Walcott, the Appointed State's Attorney for Judicial District of Hartford, with the same request at 860-566-3190 or [email protected]
In the case of Alyssiah Wiley, there is a petition to create The National Violent Offenders Registry in order to prevent more deaths due to domestic violence. You can also support her organization, M.O.V.E, Inc with donations. M.O.V.E seeks to educate and assist victims of domestic violence, and honor her legacy: her daughters and granddaughter.
Lastly, communities can honor and remember the lives and legacies of Jessica Edwards, Alyssiah Wiley, Chaquinequea Brodie, and My'Jaeaha Richardson, in the way that their families request.
Yanique Edwards shared how she wants Jessica Edwards to be remembered:
"I don't want Jessica to be just another girl that died from domestic violence. I want people to remember her as someone that changed the world. I want them to know that we need to get her justice. That's number one…We need those charges increased. We need the prosecutors in the justice system to realize this is happening too often. This is not a statistic––she's my sister, she's someone's daughter, she's someone's mother, she's someone's best friend."
Corrinna Martin explained how she wants Alyssiah Wiley to be remembered by ensuring that her legacy still lives on.
"Even though she's not physically here, she's here…[Remembering her means] continuing on what she wanted to do, because she was [planning on] giving back to the community as a psychiatrist or psychologist. She was going back to the neighborhood where she grew up to help the children and people in her neighborhood….And that's what I want people to know, that she wasn't just thinking about herself, but she was constantly thinking about her family and her community."
If you or a loved one are in an abusive relationship, you are not alone. Please reach out to the following services within the State of Connecticut.
Interval House 24 hour hotline: (888) 774-2900 (Bilingual)
CCDV 24 Hour Hotline: (888) 774-2900 – Call, Text, Chat, and Email (Bilingual)
National Domestic Violence Hotline at 1-800-799-7233 (SAFE) or 1-800-787-3224 (TTY),
This is the third and final article in a three-part installment focused on the intersection of gendered violence & communities of color.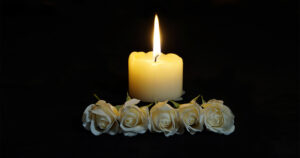 This is the first article in a three-part installment focused on the intersection of gendered violence & communities of color. Be sure to check back into Better Manchester for the remainder of the series.
Read More »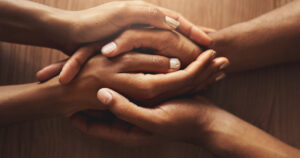 This is the second article in a three-part installment focused on the intersection of gendered violence & communities of color. Be sure to check back into Better Manchester for the remainder of the series.
Read More »