Remembering The Lives and Legacies of Jessica Edwards, Alyssiah Wiley, and Victims of Domestic Violence: Part I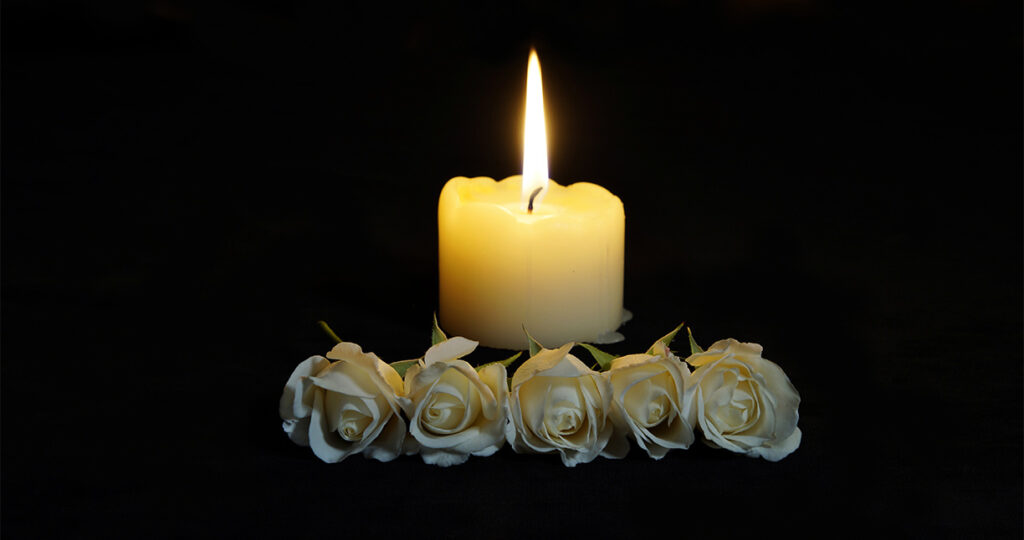 On May 10th, 2021, the Manchester community learned of the tragic disappearance of Jessica Edwards, a young and determined Black woman who was on the cusp of graduating from Manchester Community College with her hard-earned degree in Respiratory Care. Family, friends and PowerUP Connecticut led the charge of bringing community members together to put up flyers and tirelessly organized search gatherings with the hope of reuniting Edwards with her family, especially with her baby boy. However, on May 21st, Edwards was found dead in East Hartford at the entrance of the Hockanum River Linear Park in East Hartford, and her husband was arrested in connection to her death. 
"[Jessica] was everything to me. She was my big sister. She's a mother. She was just a happy person that wanted to help others and make other people smile. And that was the biggest thing," Yanique Edwards, Jessica's younger sister, said. "She loved school. She loved working. She had this drive to just continue your education. She's been in school. I mean, as long as I can remember, has been in school. And she was so excited. She wanted to be a respiratory therapist…she wanted to work at the Children's Hospital."
Eight years earlier, another young and brilliant Black woman, Alyssiah Wiley, was reported missing from Eastern Connecticut State University after not being seen for a week. She was a sophomore, majoring in Psychology with a minor in Biology, chasing her dream of becoming a psychologist or psychiatrist. After extensive searches from loved ones and community members, her body was found dismembered in a wooden area of Trumbull on May 17th, 2013, changing the lives of her family and friends forever. Her boyfriend was later arrested and convicted for murdering her after she broke up with him, enduring two mistrials before his conviction. Just as Wiley's family was mourning her loss in 2017, her sister, Chaquinequea Brodie and her child, My'Jaeaha Richardson, were found deceased in their apartment, by the hands of her boyfriend, who was arrested and convicted for their deaths.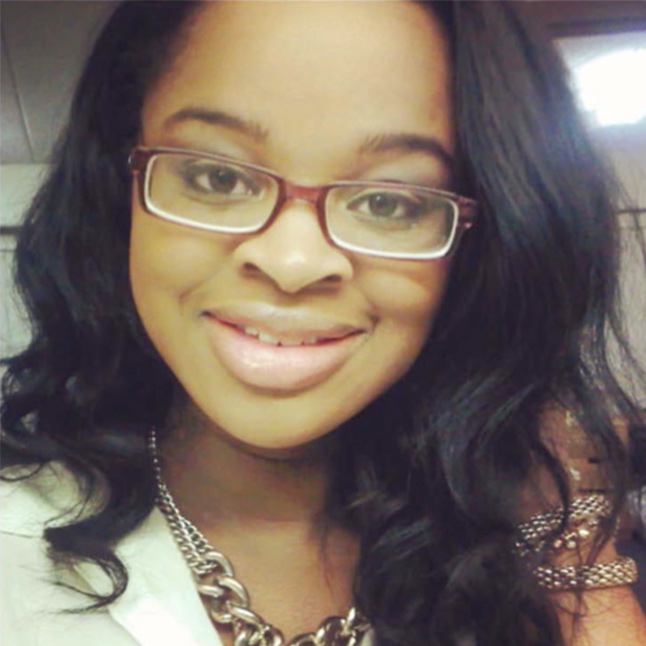 "You know, she really literally danced to the beat of her own drum," Corrinna Martin, Wiley's mother, said. "[She was] very bubbly, vivacious, to know her is to truly love her. She never flaunted her intelligence around anyone. Just one kind of girl that makes everyone proud of knowing her and being around her and being a part of her life. And just very family oriented. She was the peacemaker of the family. So, whenever there [were] any issues or anything, it was always her trying to smooth it over with everybody else."
These radiant Black women's lives are not just lost, but they have been stolen by domestic violence at the hands of their male partners. Also known as intimate partner violence or gender-based violence, the National Coalition Against Domestic Violence provides the following definition of domestic violence: "Domestic violence is the willful intimidation, physical assault, battery, sexual assault, and/or other abusive behavior as part of a systematic pattern of power and control perpetrated by one intimate partner against another. It includes physical violence, sexual violence, threats, and emotional abuse."
The website also shared some of the warning signs of an abuser, which included behaviors such as "extreme jealousy, possessiveness, unpredictability [and] antiquated beliefs about roles of women and men in relationships."
Within the state of Connecticut, the 2019-2020 Report presented by the CT Domestic Violence Fatality Review Task Force reported that there were 278 intimate partner homicides between the years 2000-2019. Within these homicides, there were 240 female victims and 29 female offenders of domestic violence. For males, there were 38 victims and 249 offenders of domestic violence. The report continues to share the intimate partner homicide trends within the state recorded by Connecticut Department of Emergency Services & Public Protection/Connecticut State Police between 2000 and 2019, which found that female victims are most often married to male offenders, firearms are the single most commonly used weapon, and victims between the ages of 25 and 44 make up nearly half of all victims. Lastly, this report mapped out the cities and towns throughout the state sharing how many intimate partner violence homicides happened between 2000 – 2019. The cities that had 11 or 21 + IPV homicides were Hartford (20), New Haven (11), Waterbury (23), and Bridgeport (29).
While it is well known that domestic violence crosses all lines of race, gender, sexuality, and class, this crisis hits harder in communities of color, particularly for Black women and other women of color who live in low-income communities. The Blackburn Center highlighted this disparity: "African-American females experience intimate partner violence at a 35% higher rate than that of white females, yet are less likely to utilize mainstream domestic violence resources or go to the hospital for domestic violence issues they may face. For every African American woman who reports a rape, at least 15 African American women do not report theirs. 41-61% of Asian women report physical and/or sexual violence by an intimate partner during their lifetime, and lastly, Native-American and Native Alaskan women are 50% more likely to experience domestic violence than the next highest victimized demographic."
Beth Richie, Head of the Department of Criminology, Law and Justice, Professor of African-American Studies at The University of Illinois at Chicago and author of  "Arrested Justice – Black Women, Violence, and America's Prison Nation", further discussed how race impacts domestic violence for vulnerable communities of color.
"The problem of gender-based violence [is that] it's profound and persistent. It happens in different racial and ethnic groups, religious groups, ages, regions of the country. It [is] not isolated to one particular demographic…and that [is] an important starting point," Richie said. "However, the consequences of the experience of abuse are more serious for those people who live in kinds of marginalized statuses, [whether they] are poor, or queer, or black, who are undocumented or disabled, all of the social factors that have people experiencing multiple disadvantages. Domestic violence fits right into the pattern of it may not happen more in black communities, but the consequences are worse in black communities."
The Blackburn Center also reported that despite their higher rates of experiencing domestic violence, Black women and other women of color are still hesitant to access mainstream domestic violence services. Some of these societal barriers include "a lack of services in their community or a fear that the police will not take their report seriously." While they acknowledge that these barriers can affect any survivor of domestic violence, Black women and women of color survivors also face many challenges when contemplating reaching out for help from mainstream domestic violence services, such as "cultural and/or religious beliefs that restrain the survivor from leaving the abusive relationship or involving outsiders, strong loyalty binds to race, culture and family, [and] distrust of law enforcement, the criminal justice system and social services."
Overall, there is a history of gender violence that Black women and women of color have endured within the United States that has permeated from enslavement to the present day.
Brittney Yancy, a local intersectional scholar-activist and Assistant Professor of Humanities and Curriculum Coordinator for History at Goodwin University, shared the following:
"If we go back to enslavement in our country, Black women were considered property and sexual objects because of their gender and race. Racialized and gender-based violence is deeply intertwined and rooted in the dehumanization and exploitation of Black women, dating back to the first slave laws in Virginia. As chattel slavery defined our country, enslaved women were used as breeders, and this industry powered our nation's economy. So, the devaluing of black bodies is a major legacy of enslavement, and black women and other women of color continue to be entrapped in these intersecting oppressions, which continue to result in various forms of violence and abuse."
Yancy brought up a recent example of the Oklahoma 13 case, which highlighted recent state-sanctioned violence that Black women face. Former officer Daniel Holtzclaw of the Oklahoma City Department Police targeted and sexually assaulted thirteen Black women from low-income households and criminal records, threatening them with arrests and retaliation if they did not give in to his demands or reported him for his egregious acts between the years of 2013 and 2014.
"Between December 2013 and 2014, you had thirteen Black women sexually assaulted by an officer. This officer knew he could act with impunity for several reasons. First, our country struggles with holding officers accountable to the law, and it also struggles with securing justice for black women [who are] survivors of violence and abuse. But, in this case, the women did see justice, not on all charges, but the majority. So, in the aftermath of Mike Brown, at the height of the Black Lives Matter movement when the country was combating police brutality, somehow, we fell silent on the fact that thirteen [Black] women were sexually assaulted by a police officer."
Lastly, Yancy talked about how both mainstream feminist women groups and media outlets were noticeably absent and ultimately failed the thirteen Black women who needed their support and coverage the most: "The OKC 13 [case] just really hit me in such a problematic way because we literally left these women. Mainstream feminist organizations did [not] say anything, and their silence proves how violence and exploitation against Black women and girls, and other women and girls of color, continues to remain on the margins of the mainstream feminist agenda."
However, it is not just mainstream feminist women's groups who have neglected the gender-based violence towards Black women and women of color; there are instances where racial justice organizations have fallen short to advocate and rally around issues of the violence they face. This caused the African American Policy Forum, led by Kimberlé Crenshaw, co-founder and executive director of the organization to create the "Say Her Name" movement, to make sure that Black women's stories of being killed due to police brutality are also in the forefront of the Black Lives Matter movement.
 "The 'Say Her Name' movement is so important. As a country, we championed and rallied around the killings of black men [such as] Trayvon Martin, Mike Brown, and finally, in 2015, we galvanized around Sandra Bland," Yancy said. "But Bland was not the first Black woman killed by police during this period; there were many Black women who were killed, who were raped, who were sexually assaulted, and died at the hands of police officers. And not just Black women; Black trans women, too. So, Black Lives Matter, yes, but All Black Lives Matter."
This is the first article in a three-part installment focused on the intersection of gendered violence & communities of color.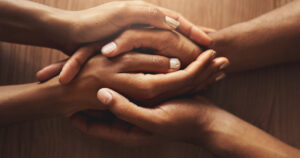 This is the second article in a three-part installment focused on the intersection of gendered violence & communities of color. Be sure to check back into Better Manchester for the remainder of the series.
Read More »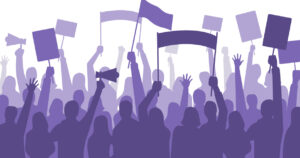 This is the third and final article in a three-part installment focused on the intersection of gendered violence & communities of color.
Read More »