The Fall Season Welcomes New Programs and Returning Favorites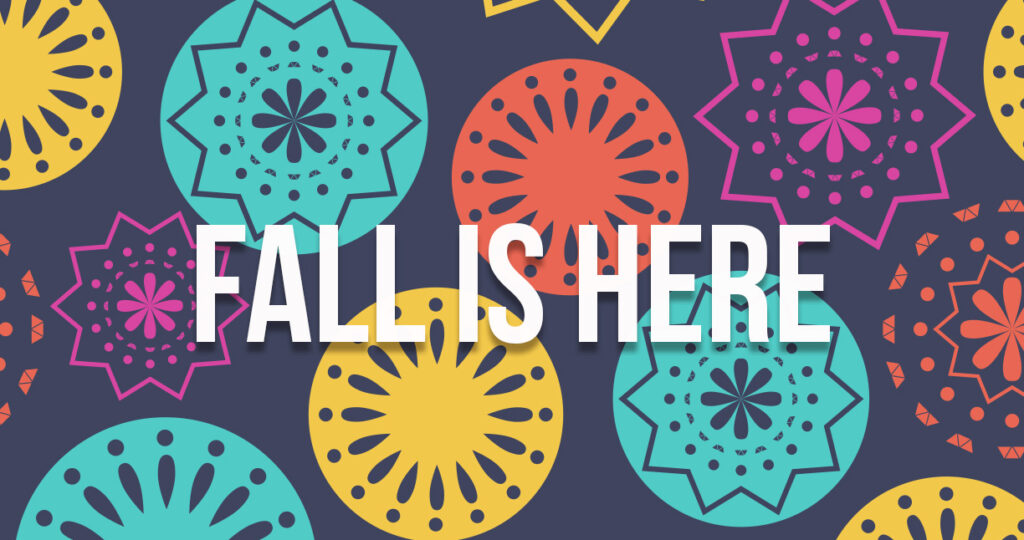 While the thermometer hasn't necessarily backed up the facts, it is undeniable that the fall program season is right around the corner for Manchester's Department of Leisure, Family, and Recreation. While the summer is dominated by traditional programming that residents have come to expect, like summer camps, and splash time at the neighborhood pools, autumn is when things really heat up in terms of indoor programs and special events to keep locals and out-of-towners alike engaged as the cooler temps return.
The last two and half years have seen a myriad of obstacles including class size restrictions, mask mandates, and limited facility access all of which contributed to a program schedule that was admittedly less robust than in previous years. In that time, and largely out of necessity, fall favorite programs were shelved in favor of larger one-off events that proved to be wildly popular among residents new and old.
Recreation Supervisor Josh Charette who is responsible for creating the now annual "Fall Festival" at Northwest Park couldn't be happier with the community response. "It's always tough to gauge what the turnout is going to be like when you're planning for an event that doesn't have an established following. We knew that the need and the demand were there after a couple of back-to-back seasons with limited programs, but I would have never expected the event to be as huge as it was, especially in its first year"
In its first year, the Fall Festival at Northwest Park welcomed more than 1,500 participants. The free event gave guests the opportunity to brave the zombie-filled haunted trail, carve pumpkins, parooze the local craft vendor market, and of course to fill up the ol' pillowcase with sweets at the extensive "Trunk or Treat".
So in an effort to appease the spirits of the season the Fall Festival is back again, and this year will "un-deadtedly" be better than ever, a real scream come true….see the event details buried below and put the date aside if you dare!
Pumpkin Painting/Carving
Location: Northwest Park
Meets: T/Th, 10/11/22 & 10/13/22, 5:00 – 7:00 PM
Ages: All Ages Welcome
Fee: No Fee
Trunk or Treat and Haunted Trail Walk
Location: Northwest Park
Meets: Friday 10/14/22, 5:00 -8:00 PM
Ages: All Ages Welcome
Fee: No Fee
For those looking to stay busy and fill up the calendar during the season's short days and long nights, the Leisure Labs at Mahoney Center is offering a robust lineup of more than a dozen programs for youth and adults. With nightly programs that will engage the entire family from the athlete to the artist, there is truly something for everyone.
Recently appointed Recreation Supervisor, Taylor McBride, sees the center as serving a larger purpose beyond simply a place to take a yoga class or put up some shots. This is evidenced by some of the thoughtfully curated programs that will make their debut at the center this fall.
"The ultimate goal for all of our programs is to have the participants leave with something tangible, whether that's a piece of art they created with their own hands or a new skill they can apply later in life."
One of those new skills that interested participants will be able to take home with them can be acquired through "Jukido Women's Self-Defense" a brand new offering from the department and a first for the Leisure Labs center. The techniques taught in these specialized clinics draw from the most basic and effective techniques of self-defense. The program includes a lecture portion which in many ways is more valuable than the practical applications and techniques learned in the class.
When asked why this program, and why now? Supervisor McBride provided a simple answer that speaks to the evolution of the Leisure Labs facility, a recently renovated center under McBride's supervision that programs around the credo of "Exercise, Create, Organize".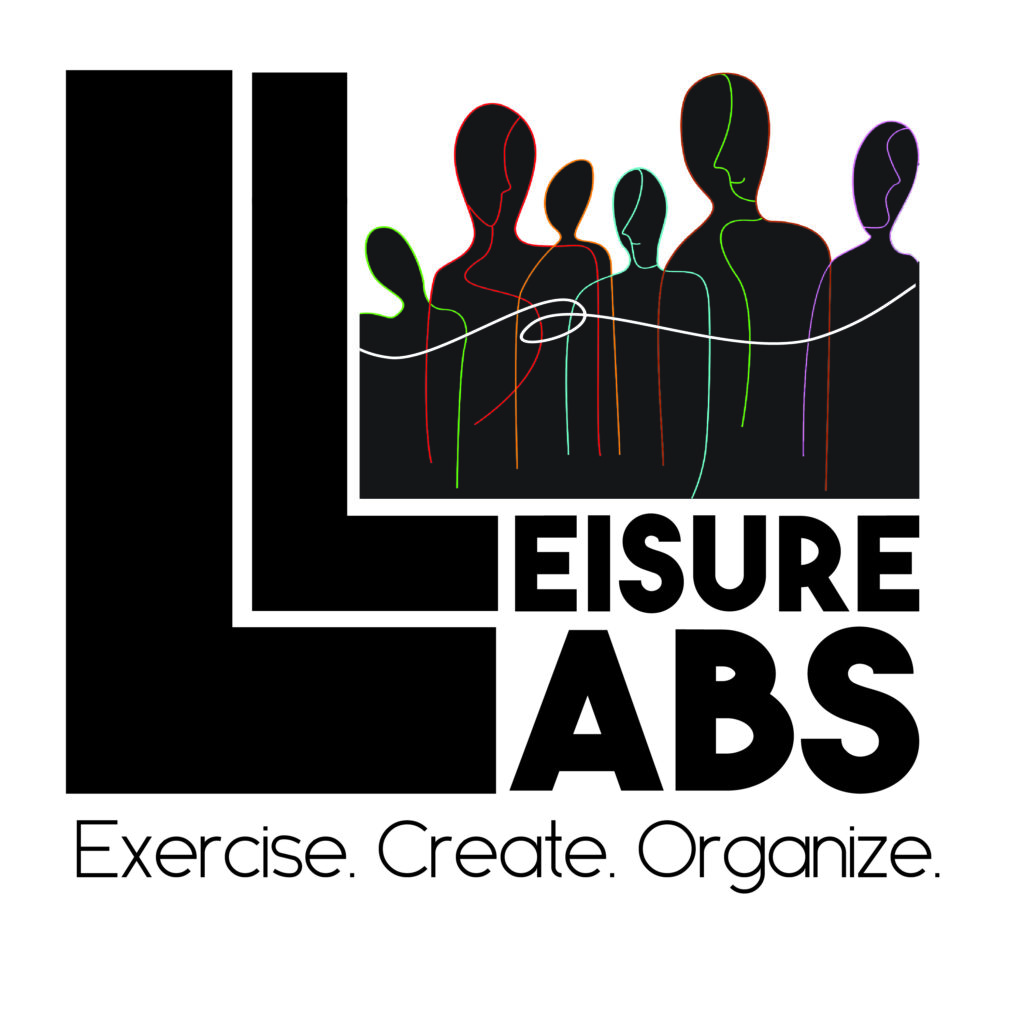 "I wanted to bring something different, something that was more than just an exercise class, something that amplified women's voices both internally and externally. If I was going to do that, it was really important to provide a safe space where women could feel vulnerable enough to learn how to protect themselves. I'm always interested in opening new avenues around sisterhood, this program has the potential to foster a community that extends beyond the walls of the recreation center."
"Jukido Women's Self-Defense" classes will meet on Thursday evenings from 5:30 – 6:30 PM beginning on October 13th and run through Thursday, November 3rd. There is no previous martial arts experience required, although early registration is strongly suggested.
Jukido Women's Self-Defense
Instructor: Ryan Werner
Location: Leisure Labs (Movement Lab B21)
Meets: Thursdays 5:30-6:30 PM
Session 1: 10/13/22 – 11/3/22
Ages: 16+
Fee: $24 / $30 (Non-resident)
The Department of Leisure, Families, and Recreation, is looking forward to welcoming the residents of Manchester back into its centers and parks for a full season of high-quality, thoughtfully designed programs that will serve the entire family. Whether you have been participating with us for years, or you just moved to town we can't wait to see you! For a complete listing of upcoming programs and special events please visit the Fall Program and Events Guide.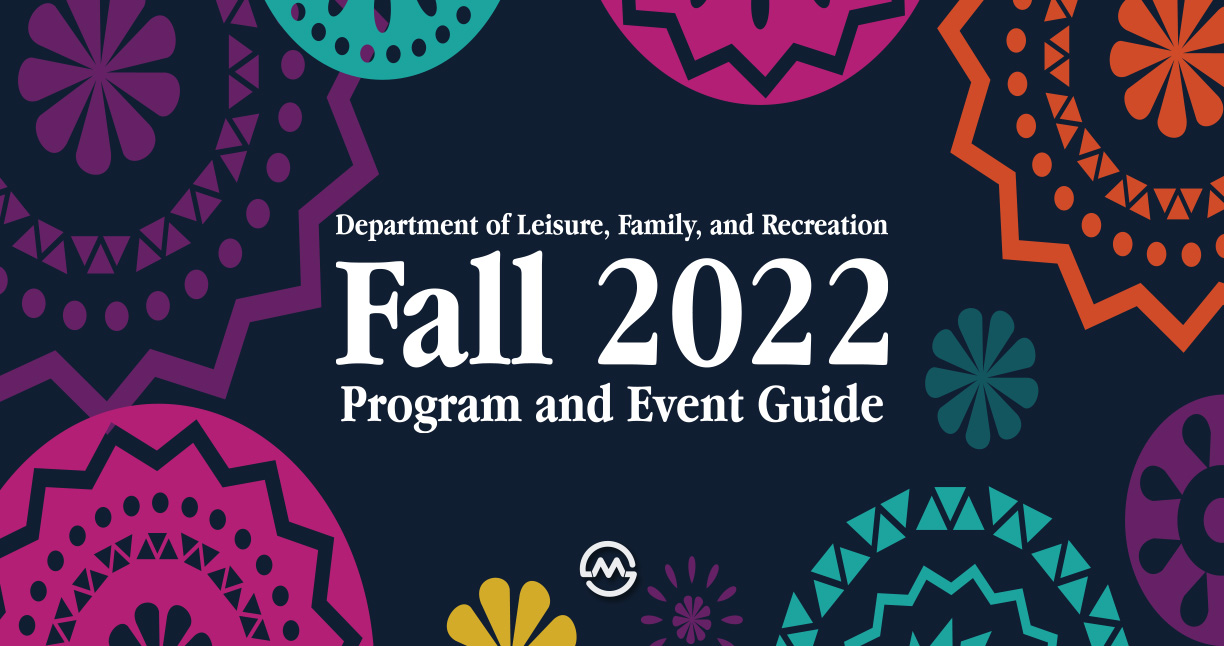 The Department of Leisure, Family, and Recreation Fall Program and Event Guide is here! Resident registration begins September 14.
Read More »