Registration Opening Soon for Town Programs and Events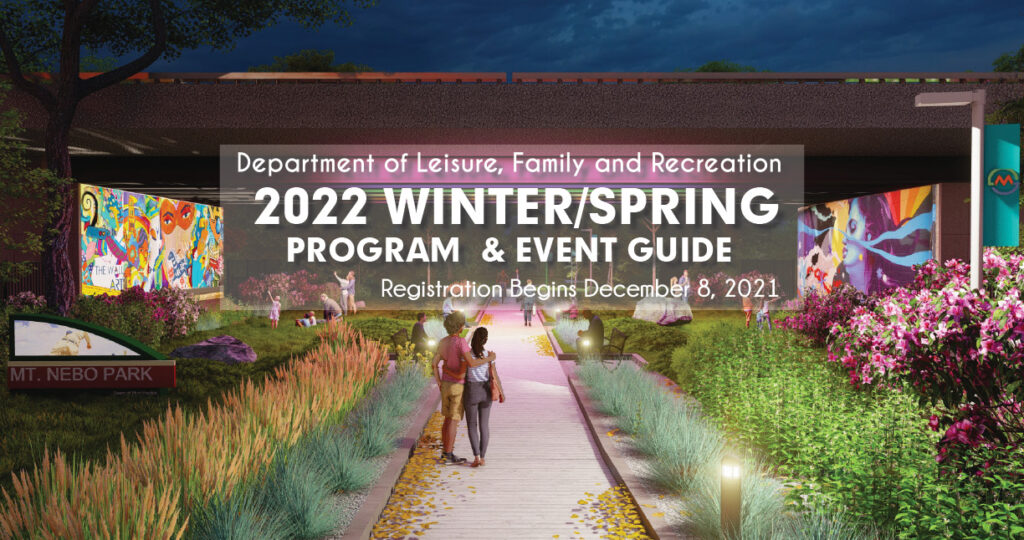 The opening day of registration for Winter-Spring programs and events is fast approaching. Beginning on December 8th, Manchester residents can sign up for a wide variety of activities offered by the Town of Manchester's Department of Leisure, Family, and Recreation.
Registration can be done online here, over the phone at (860)647-3084, or in person at the Manchester Community Y, the Leisure Labs at Mahoney Center, or the Center Springs Main Office.
When school is not in session, the Department is offering a wide range of activities for kids at the Youth Service Bureau:
Over winter vacation, come join us for a Snow Day, with fun activities as sledding, crafts, and lunch.
On the long weekend of President's Day, the YSB is hosting a 3-on-3 Super Slam Basketball Tournament. Registration packets will be available on January 10th.
Over Spring Vacation, there will be plenty to do, from a visit to the New Britain Museum of American Art to a spa day. Mind over Matter will teach about activities they can do to stay healthy and happy throughout the week, while Boys to Men will feature a conversation and activities with a mentor and other boys.


On March 16th, there will be a Career Fair at the Leisure Labs at Mahoney Center, where you can learn about job opportunities in the Department of Leisure, Family, and Recreation, from lifeguards and camp counselors to recreation leaders and more. Improve your resume building and writing skills at the free writing lab.
The Culture Labs has many exciting events planned for the winter and spring. To commemorate February as Black History Month, author Robert Harris will give a free talk about his book Historical Moments: Military Contributions of African Americans, with a Q&A session and the opportunity to purchase signed copies to follow. Later in the month, there will be a Black History Month Celebration featuring a special speaker, food, and children's activities.
Be sure to join us for the Manchester Great Egg Hunt-An EGGcellent Adventure. Adventure through OutParks & search for the 6 eggs (and one golden egg), all of which have been designed by local artists. Participants can take pictures of the eggs, post them to the Town of Manchester Recreation Department's Facebook and claim a prize at the Community Y.
For those who love food and cooking, Manchester Meals will see three different home cooks come to the Culture Lab over the course of the winter to showcase the culinary stylings of their homeland. On April 14th, the first-ever Manchester community cookbook will be compiled, so bring along the recipes you'd like to share and make a part of local history.
Women's Paint & Vent will provide a safe space for women only to express their creativity in an instructor-led paint class and reflect on Women's History Month in March. On April 22nd, come and enjoy the work of our town's young artists at an art exhibit centered on the theme "Things That Make Me Happy." Light refreshments will be provided, so come along and view art made right here in Manchester.
At the IOH Pool at Manchester High School, kids can collect floating and sinking eggs at the Aqua Egg Hunt event on April 9th. Bring a bucket to collect the eggs and then turn them into the Bunny's helper for a prize.
More information on these programs and more can be found in this article, as well as the full Winter/Spring 2022 Program and Event Guide. Remember to register early and guarantee your spot in the programs and events you love.