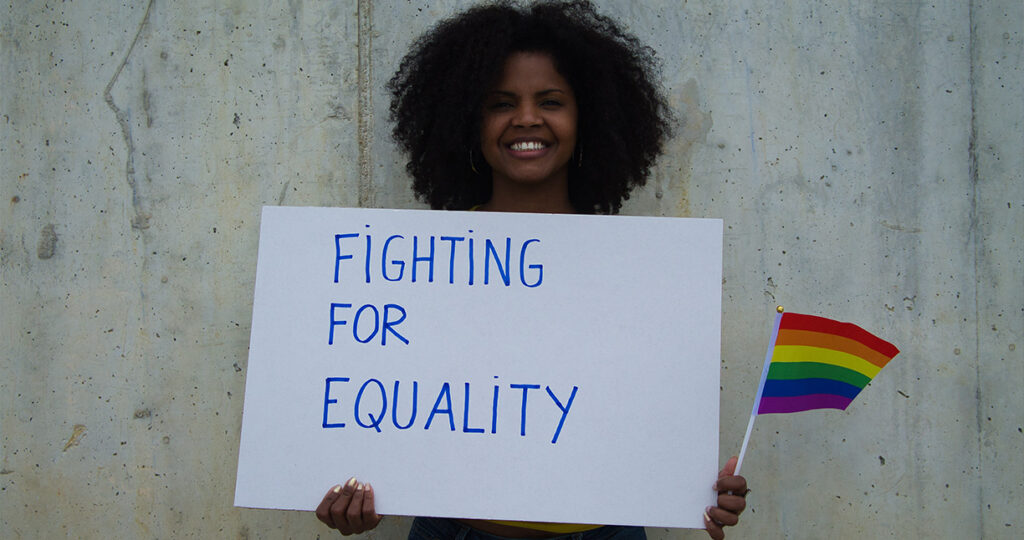 Founded in 1994, LGBT+ History Month is celebrated each October, which commemorates the strength, bravery and perseverance of America's LGBT+ community and their fight for a more inclusive world for all. In honor of their sacrifices and accomplishments, we will be highlighting our state's very own LGBT+ history from 1970 to the present, with the help of the Connecticut Historical Society Museum and Library's LGBT+ timeline, which we encourage you to check out here.


Connecticut has a rich history regarding LGBT+ activism. On July 30, 1971, the Kalos Society, an advocacy and support group for the gay community, led a protest at Bridgeport City Hall after police disregarded and refused to help a beaten Kalos member. The Kalos Society was able to galvanize 170 LGBT+ members to march from the Bridgeport Police Department to City Hall, all while chanting "Gay Power!"
Years later in 1998, transgender activist Jerimarie Liesegang created "It's Time Connecticut," which was a gathering of other state-level advocacy groups with the goal of creating social and legislative change for the transgender community. This organization evolved into the Connecticut TransAdvocacy Coalition, which continues its work in the present day, according to the Hartford Courant.
In 2006, the LGBT+ group Queers Without Borders and other groups formed a LGBTQ "unit", as they mobilized throughout the state on the third anniversary of the invasion in Iraq. This unit held demonstrations in Hartford and New Haven, where protesters carried the rainbow flag and showed their support for the queer citizens within Iraq who had their homes and lives destroyed by the U.S. invasion. In the following year, they organized a march at the Immigration & Customs Enforcement (I.C.E.)  headquarters in Hartford to share demonstrate their disapproval of I.C.E. raids that occurred in Hartford, New Haven, Waterbury, and other Connecticut cities.
In more recent years, there were protests at the grand opening of a Chick-Fil-A in West Hartford in 2017. The protests were in response to Chick-Fil-A's "donations to groups opposing same-sex marriage," according to the Hartford Courant.
In March of 2020, the New England Virtual Pride was founded in response to pride festivals around the world being cancelled due to the COVID-19 pandemic. Effrem Adams (also known as DJ Ephraim Adamz), a local African-American queer man, started to document the impact that the pandemic was having on the region's LGBT+ community. Ultimately, Adams' project, "Pride Before Covid," grew and became the first annual Virtual Pride event team.
During this time period, there were many organizations that were founded that supported and advocated for the LGBT+ community Connecticut. Many of these organizations are still in place today, doing important and vital work for the LGBT+ population.
1970
The Gay Liberation Front's Connecticut chapter was founded in Hartford. They opened an information center on Farmington Avenue, with a plan to add on to the activities that the Kalos Society already had in place for the LGBT+ community.
1973
The Metropolitan Community Church established and operated a Gay and Lesbian Switchboard, which was an information center connecting the community to housing, doctors, clinics and counselors.
1978
The Hispanic Health Council was founded in Hartford. One of the projects they had in place was ORGULLO (which translates to "pride" in Spanish), which worked to address HIV / AIDS prevention and other health needs of gay or bisexual Latino men.
1983
The Hartford Gay & Lesbian Health Collective was created, which provides full medical and dental clinics and offers a variety of other services (HIV services, empowerment and spirituality support groups).
1985
The AIDS PROJECT HARTFORD is founded. Throughout the next two decades of their work, the organization shifted from supporting individuals who formerly faced death to focusing on helping people live longer lives with hope and dignity.
1990
The Triangle Community Center was created by three LGBT+ activist groups. Their mission was to provide services and programs for all LGBT+ members in Fairfield County. Up until 2013, the organization was completely volunteer-run.
1992
True Colors, formerly known as "Children from the Shadows," was founded by Robin McHaelen. This organization trains more than 2,400 people annually, holds the largest LGBTQ youth conference in the country (more than 3,000 attendees every year), and manages the state's only LGBTQ mentoring program.
1997
The Connecticut Coalition for Lesbian, Gay, Bisexual and Transgender Civil Rights held the First Annual OUT Awards in 1997 to honor individuals, community groups, organizations, and businesses that made positive contributions to the LGBT+ community.
2003
In addition to local organizations' efforts, Connecticut also has a long history of LGBT+ legislation.
1971
The state of Connecticut was the second state to abolish its laws prohibiting "homosexual acts" between consenting adults.
1991
The Gay Rights Bill was officially passed in Connecticut, which prohibited discrimination based on sexual orientation in housing, employment, and credit. The Gay Rights Bill was officially signed into law on May 1, 1991 by Governor Lowell Wicker.
1997
True Colors received grant funding from the Hartford Gay and Lesbian Health Collective, which allowed them to create and run the state's first Sexual Minority Youth and Family Service Bureau.
2008
The state of Connecticut granted marriage equality, due in part to steadfast advocacy by local grassroots organizations.
2011
Gender identity & expression was added to Connecticut's anti-discrimination protections, which makes it illegal to discriminate against transgender people in employment, housing, public education, accommodations, and commercial transactions.
Connecticut Public Act 11-232, An Act Concerning the Strengthening of School Bullying Laws, was signed into law on July 13 after unanimous approval by the Connecticut General Assemble. The updated legislation included "sexual orientation, gender identity or expression…or by association with an individual or group who has or is perceived to have one or more of such characteristics."
2013
Connecticut became the fifth state to require transgender medical coverage.
The state's insurance department issued the following directive to insurance companies working within the state: "Medically-necessary services related to gender dysphoria should not be handled differently from medically necessary services for other medical and behavioral health conditions."
2015
2019
On June 21, 2019, Connecticut Public Act 19-27, An Act Concerning Gay and Transgender Panic Defense, was signed into law, making it illegal for criminal defendants to use a victim's actual or perceived sexual orientation or gender identity as a legal move to support the defense of the violent crimes for which they are accused.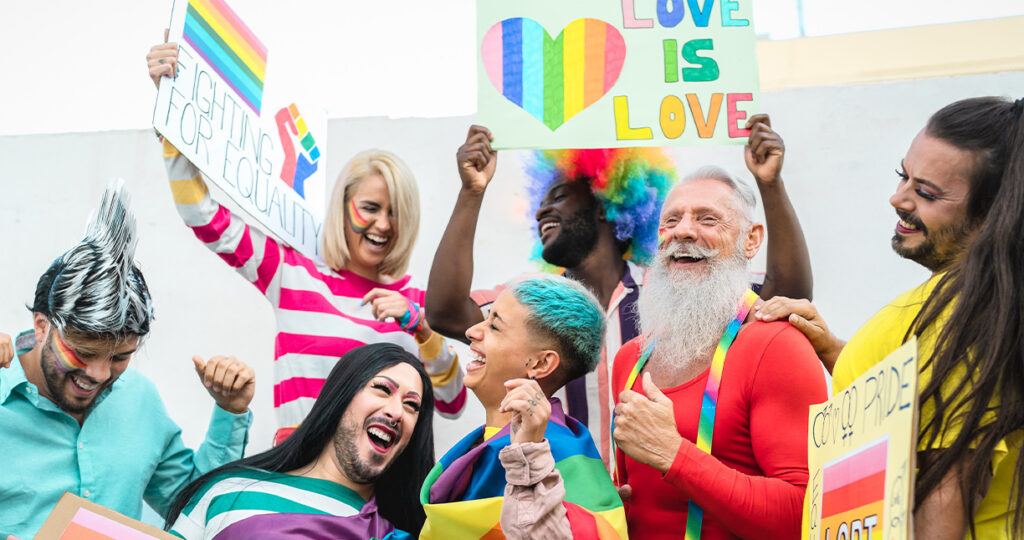 As we celebrate LGBT+ History Month, let us remember to both celebrate the progress made while also reminding ourselves of the support and advocacy that must continue.
Edson Rivas, Executive Director of Triangle Community Center, discussed the work that needs to continue in order to truly support the LGBT+ community.
"There's a lot to be said for the progress that we've made in terms of getting laws in our favor…but we're not quite there yet," Rivas said. "There's still disparities in the ways that services are given to individuals or that services are made accessible to individuals. [Therapy] counseling is quite expensive and finding LGBTQ affirming services within mental health is rare."
John Merz, CEO of Advancing Connecticut Together (ACT-CT), said that it is also important to continue to have conversations with one another and lead people to resources, such as their website they created for LGBT+ individuals.
"It's that people should just have conversations with their family members and their neighbors and their church folk, to just make them aware that it's okay to be gay, and that there's no judgement," Merz said.
Along with some of the organizations highlighted, here are a few more who are serving the LGBT+ community:
The Town of Manchester's Youth Service Bureau has a LGBT+ youth group and parent/ally group: PFLAG. They are "committed to advancing equality and full societal affirmation of lesbian, gay, bisexual, transgender, and queer (LGBTQ) people through its threefold mission of support, education, and advocacy." This group is open to all community members and it meets virtually on the first Tuesday of every month from 6:30 PM-8:00 PM. For more information, contact Kellie Sheridan at (860)647-5262 or

[email protected]

.
The Triangle Community Center is also continuing their work for the LGBT+ community. During the pandemic, they continued their services virtually, including case management and other mental health services, as well as a food pantry to help shift some of the burden felt by other food pantry locations in the area. Recently, the TCC has started to offer hybrid services to meet the needs of their clients who require more frequent in-person interactions. Lastly, the TCC is preparing for their upcoming fundraiser, The Visionary Gala, themed with the concept of "Prom Reimagined." The fundraiser will be held virtually on Friday, October 15 at 5:30PM.