The Great Northwest Faerie Trail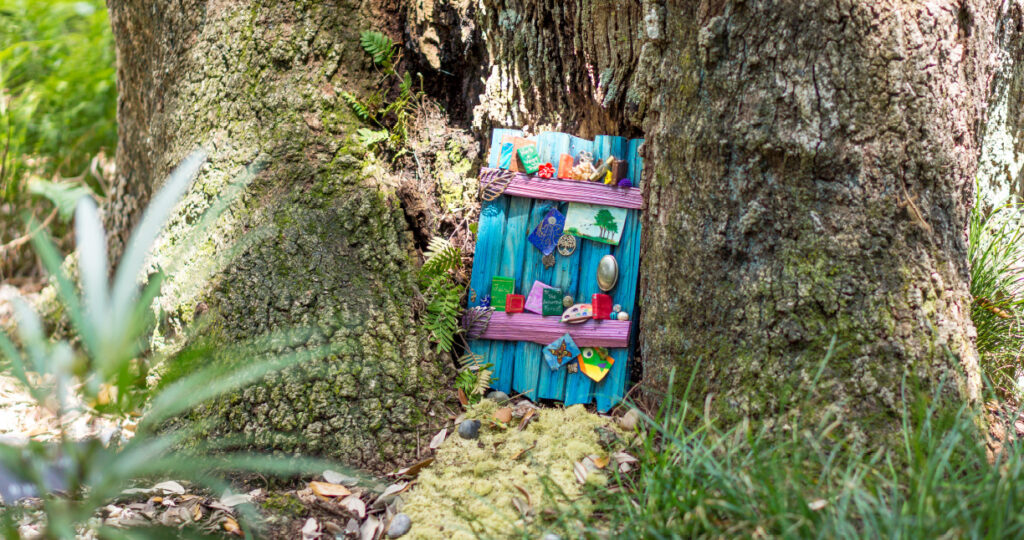 Calling all Creative Minds – Faerie Door Designers – Treasure Hunters!
Individuals, families, and groups are invited to create a door and become a part of something special and just plain fun for the entire community to enjoy, explore and share.
FREE to participate | Register to pick up your door instructions | Start imagining the possibilities!
Once signed-up and approved for a project you'll receive a notice to pick-up a Faerie Door Kit.
WARNING: Faerie doors may lead to imaginative play and creative thinking in the minds and hearts of all those who take a walk into nature and explore the little things nestled among the trees or tucked behind a rock just waiting to be discovered and bringing smiles to all that follow their dreams. NOTE: All entries must be family friendly, no politics, violence or hate will be tolerated.
For more information or questions contact Chris O'Brien at [email protected]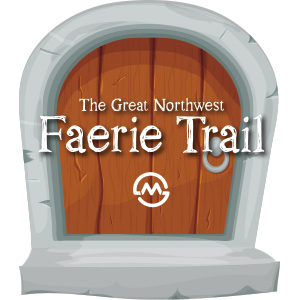 Faerie Door Construction Guidelines
You will be assigned your very own location along the trail with an assigned installation location.
Share with us a little about who is behind the door. A poem, story or phrase to help stimulate our imagination, prompt our creative thinking or just encourage a little bit of kindness.
Keep in mind that using materials found in nature, recycled and weatherproof are highly recommended.
The "Faerie Mailbox" will be included along the trail – so that means you will have an address should you create Example: 111 Maple Stump Lane. If you would like to receive Fairie mail please provide your requested address.
Please use the enclosed Faerie door as your blank canvas and embellish as you create your amazing, curious and wonderful world of imagination. As you explore your assigned location, look around, discover and what can be included to enhance you little Faerie space, keeping in mind scale and nature.
Installation will occur on August 14-15.
Opening Date is currently set to August 18th at 4:30 PM.
Reception/Faerie Door Architects, friends and family gathering TBD