Northwest Park Farmers Market Kicks Off August 18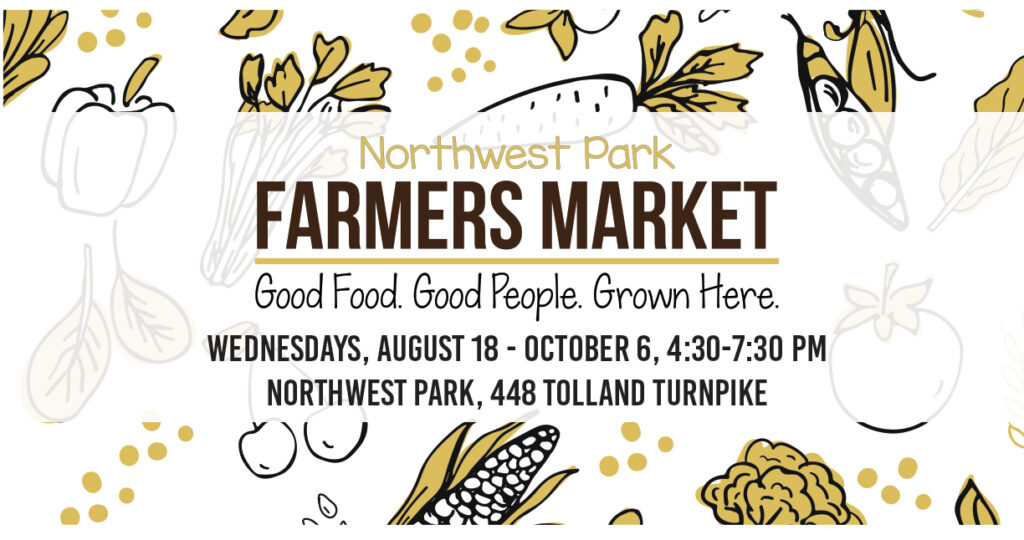 After a successful Spruce Street Farmers Market season, the Northwest Park Farmers Market is set to kick off its inaugural season on Wednesday, August 18 from 4:30-7:30 PM. With products including locally-grown fruit and vegetables, fresh baked goods, food trucks and artisans, the market aims to provide the Manchester community with a place to source healthy, locally-grown food.
The Northwest Park Farmers Market is scheduled to run on Wednesdays, August 18 through October 6 from 4:30 PM-7:30 PM at Northwest Park, 448 Tolland Turnpike.
The Northwest Park Farmers Market will utilize a token system that will allow customers to exchange credit & debit cards for tokens that can be utilized at all participating vendors. However, due to USDA requirements related to the COVID-19 pandemic, there may be a delay in the market's ability to accept EBT. Follow along on the market's Facebook page for further updates regarding EBT usage.
Once EBT tokens are accepted, the market will double the value of SNAP purchases up to $10 (spend $10 using your EBT card to get an additional $10 to spend on fresh produce) through partnership with the Supplemental Nutrition Assistance Program (SNAP) and End Hunger Connecticut.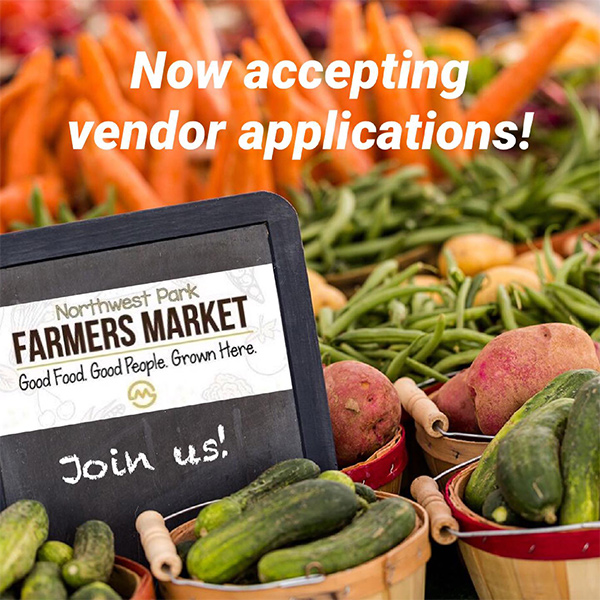 The current full-season vendor listing is as follows:
Amazing Ackee (frozen & hot vegan Jamaican patties, ginger lemonade, various baked goods)
Birch Mountain Farm (assorted fresh fruits & vegetables)
Bloom Bake Shop (assorted baked goods including gluten-free options)
Bussa Orchards (fresh fruit)
by Big Tree (organic handcrafted CBD topicals)
CANdle Collaborative (beer-inspired candles)
Center Street Soap (handmade soaps)
DeLuca Family Farm (fresh vegetables)
Dondero Orchards (fresh fruits & vegetables, pickled items, bread & assorted baked goods)
Flower Power Sprays (scented room sprays)
Fox & Gem (baby & children's knitwear)
Hippie Love (wide variety of crystals)
OneSong Biscotti (assorted biscotti)
The Art Child (therapeutic art activities for children)
The Sault Shoppe (handmade jewelry and accessories)
Twice the Spice (pre-packaged spices, mixes and dips)
Wilkinson Farm (honey & maple syrup)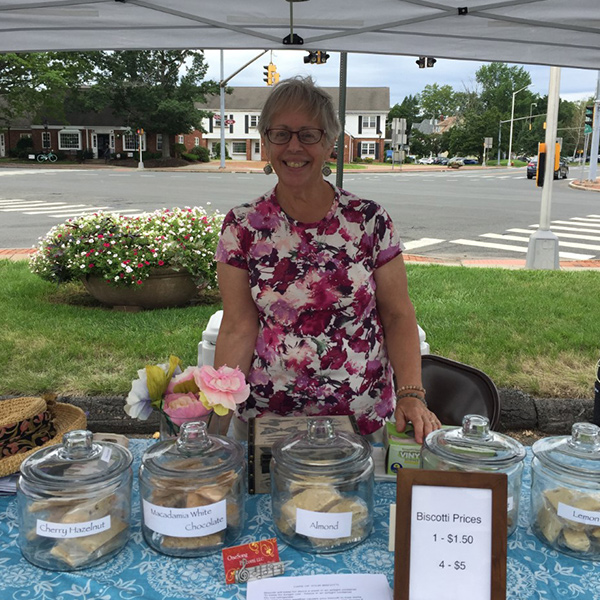 The current guest vendor listing is as follows:
Lobster Tails food truck (Connecticut & Maine lobster rolls & platters, lobster grilled cheese, lobster poutine, hot dogs, tots, fries)
Crocheting by Tiffani (handmade crocheted items)
Robin Simpson Design (stained and fused glass art)
Our Companions (animal rescue & sanctuary)
Drive Electric (electric car display)
Cynde Acanto, the Market Coordinator for both the Northwest Park & Spruce Street Farmers Market, said she is excitedly anticipating the market's expansion to the northend of Manchester. After another successful season at Spruce Street, Acanto said she hopes to see the community come out and enjoy the curated selection of farmers, food trucks and artisans.
"Our market will feature a thoughtfully curated variety of diverse vendors and products," Acanto said. "We're excited to bring a new farmers market to this community. Northwest Park is a wonderful, family-friendly park which we know our visitors will enjoy."
The market, which will feature a dining area alongside its array of vendors, aims to bring a community feel to Northwest Park, Acanto said, emulating the likes of outdoor eateries found in cities such as Hartford.
"We hope that our visitors will enjoy getting to know, and support, their local farmers and artisans, including those from Manchester. Our goal is for the Northwest Park Farmers Market to become a relaxing outdoor space to shop, dine and socialize," Acanto said.
While many vendors will be joining Northwest Park from the Spruce Street Farmers Market's past season, there will be several vendor additions. Maria Eberle, owner of OneSong Biscotti, one of the market's new vendor additions, said she is excited to share her lifelong love of baking with the Manchester community.
"I have always loved to cook and bake, having been taught to cook by my grandmother and mother. Growing up in an Italian family, cooking for others was an expression of love, [just] as it is in many cultures," Eberle said.
With flavors such as almond, bourbon maple pecan and chocolate chip walnut, OneSong Biscotti has a little bit of something for every customer to enjoy, Eberle said.
"At this point we sell 10 different flavors of biscotti (some seasonal) as well as almond flour brownies. People purchase biscotti as gifts, shower and wedding favors, part of a dessert table at a wedding or just to enjoy for themselves," Eberle said.
In addition, the Town of Manchester's Recreation Department will unveil two new art-based programs on the market's opening night: the Tiny Gallery & the Great Northwest Faerie Trail.
The Tiny Gallery is a one-room art gallery that will spotlight various local artists throughout the season and will be open for public viewings during market nights. The Great Northwest Faerie Trail is a public art program where families can take home kits to design their very own faerie doorways. Submit an online application to register for the Great Northwest Faerie Trails or contact Chris O'Brien at [email protected] with any questions.
Want more information about the Northwest Park Farmers Market? Contact Cynde Acanto at [email protected].