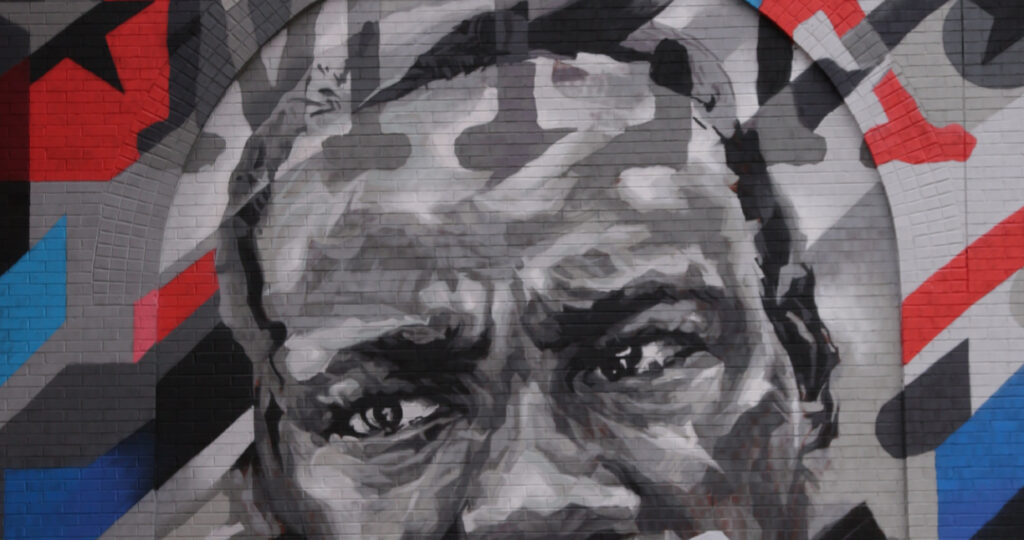 As of April, around 40% of Connecticut's population has received at least one dose of a COVID vaccine, with a total of 2.5 million doses administered. This impressive number marks a hopeful turning point and many are beginning to see the light at the end of the tunnel of this unprecedented past year. Surviving such a difficult year and reaching this point is cause for all of us to reflect on just how far we've come.
In the past year, the Manchester community has faced countless challenges. The Department of Leisure, Family and Recreation made hard decisions in the face of rising COVID cases. Last summer, the Department was able to take advantage of the nice weather and provide outdoor programming for the community, including Rec on the Run "to-go" kits, outdoor fitness classes, adult organized softball and Spruce Street Market Nights. In January of this year, the Department modified in-person programs and facility hours, allowing for the public to access recreation centers, the Community Y Fitness Center, trails, parks and park amenities in a safe format.
Just as communities throughout the world had to change in response to the pandemic, our department found ways to adapt and offer opportunities for exercise, leisure, and family recreational activities. Even amongst the cancellations and postponements, town employees and community members alike came together to create opportunities for safe activities and programs serving Manchester.
Summer is on the horizon and, unlike last summer, there is the prospect of increased programming and opportunities for events. As more and more community members get vaccinated, it has become safer to leave the house and participate in community activities. The Department is excited to ramp up its programming and offer more to the Manchester community this summer.
Please visit the 2021 Summer Program and Event Guide for the wide range of activities being offered by the Town. Pools will open back up in June with modified entrance procedures and a variety of swim lessons and fitness activities to offer. Special events during the summer will include the Spruce Street Farmers Market, one of the most popular events of last summer, as well as the inaugural Northwest Park Farmers Market. Both markets aim to provide the community with an alternative place to source locally-grown fresh produce and baked goods.
Friday Family Movie Nights and National Night Out will also return this summer! Be sure to mark down these events in your calendar, as these events will provide the perfect opportunity to get out of the house and socialize with friends and neighbors once again.
Last summer saw a resurgence in the Black Lives Matter movement, and protests that swept across the country were labeled by many as part of the new civil rights movement. Although the movement is national and even global, it has acted as a catalyst for change at the local level. In July of 2020, the Manchester Board of Directors joined the plethora of towns across the country making local change and voted in favor of a resolution declaring racism a public health crisis. Part of this declaration includes a call to better track information when it comes to equity and thus, be able to advocate for policies to improve the health, safety, and access to resources for communities of color. In November of 2020, the Board of Directors made the decision to observe Juneteenth as an official municipal holiday in Manchester.
To promote the importance of racial justice and celebrate Juneteenth, the Department of Leisure, Family and Recreation will be holding a Juneteenth Commemoration on the weekend of June 18-20 that will include the opening of exhibits at the Leisure Labs at Mahoney Center, a commemoration and mural dedication, and a movie night among other activities. 
In addition to these new events, early childhood programs, youth programs, adult fitness and learnshops will be returning and open for registration on May 4. Please see the 2021 Summer Program and Event Guide for details on how to register, as well as information on membership passes and changes due to COVID.
Rec on the Run will continue its art and activities distribution throughout the town. Charter Oak Park will also be coming back to life as Park Ambassadors will be back at work and the OurShop will be open for bike and scooter rentals. The Summer Event series and drop-in activities will also be returning to the park.
After looking back at the challenges that we faced as a community this past year, we are nearing the time when neighbors, friends, and families can finally re-emerge and partake in the broader range of activities, programming, and services offered by the Department of Leisure, Family and Recreation this summer. We hope that you will join in with us and enjoy all that summer has to offer, all while continuing to follow recommended health and safety measures.