Supporting Black-Owned Businesses Goes Beyond Black History Month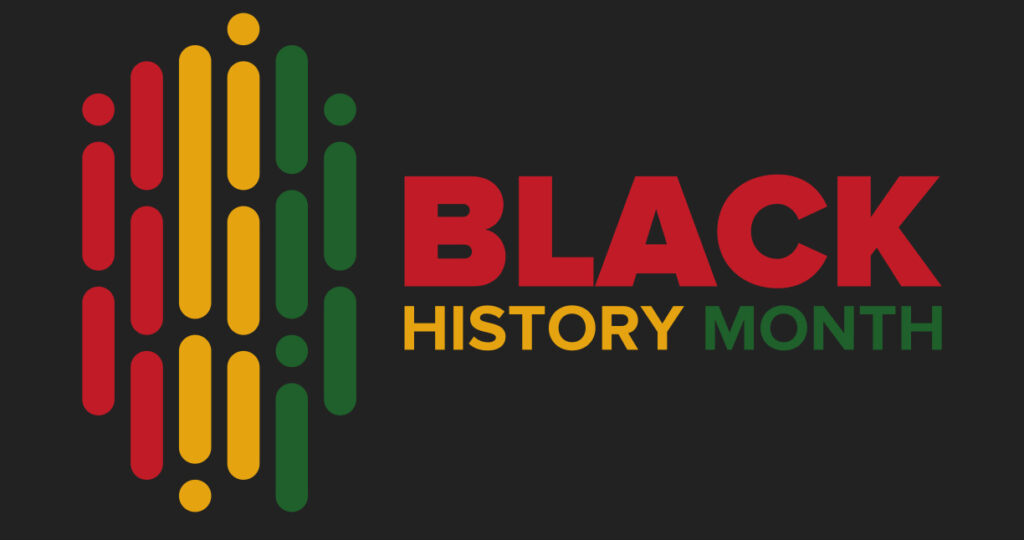 Following the summer of 2020, which was one of the most socially-active years ever documented in the history of the United States, people's desire to help marginalized communities expanded tremendously. The whole nation was looking to support black-owned businesses, which was evident through Google's reported 7000% increase in the search category "black-owned" from 2019.
Now, in February of 2021, it has been eight months since the horrific passing of George Floyd. Since then, Manchester has taken many steps toward achieving a more diverse and equitable community, including through its collaboration with local grassroots organizations, its declaration of racism as a public health crisis and, most recently, its addition of the great Martin Luther King Jr. mural. As time advances I begin to wonder: is there still the same support towards our communities of color as there was this summer? I wanted to ask one of Manchester's black-owned businesses their perspective on this topic.
Darryl Thomas, owner of Thomas' Smokey Pit Stop, is one of the newer black-owned restaurants in town. Thomas, a resident of Manchester, opened his shop doors right as the pandemic took a destructive course and forced the state into lockdown. In a time where everything was so uncertain, Darryl was certain that failure was not an option. 
"I had a business plan, I was sticking to it, but a lot of last minute adjustments were made to address the issues that arose," Thomas said. It was found that within the first three months of the pandemic, 40% of black-owned businesses were forced to close their doors permanently. Many businesses suffered a great loss, but fortunately, Thomas was able to defy the odds.
With balancing the pandemic, a newly opened restaurant and the racial injustices happening across the nation, Thomas touched on the support that he has received from his local community. "The support started from my neighbors. Me being the only black family on the street and a business owner, they wanted to know how to assist me and bring awareness to the problems at hand," Thomas said.
The support towards Thomas' business continued to grow as the summer moved along. "I've had customers ask me, 'What can I do to support,' and I say, 'Do what you're doing right now and continue these conversations with your friends.' The community genuinely wants me to succeed and it's been an amazing feeling," Thomas said.
Thomas' Smokey Pit Stop closes its doors three days a week, making the food selection only available Tuesday through Saturday. Preparing his selection of BBQ meats and sides is a time-consuming task, one that has caused Thomas' hours to be less than that of surrounding restaurants. Having less available selling hours is yet another obstacle Thomas faces, so community support has been crucial in affirming the need for a restaurant such as his in our Manchester community.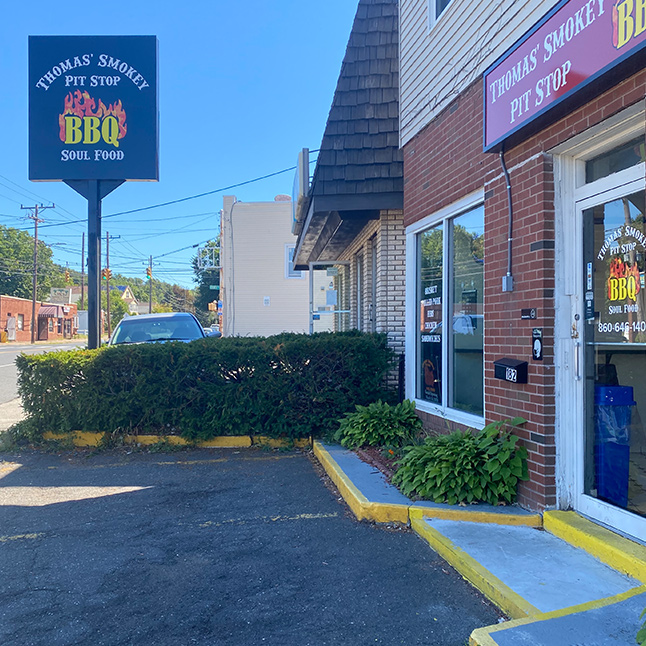 When asked about the importance of Black History Month, Thomas reflected on his experiences as a black man. "Black history is a reflection of our past, and it's great to show homage to what the black men and women have been able to do for our society. But black history is also happening today and tomorrow, so we should always recognize and pay attention to it," Thomas said.
Thomas said that he is a part of a historically-black fraternity, Omega Psi Phi, and that they are consistently active in their efforts to uplift their communities. Thomas' reflected on our current social landscape, stating, "There is a division between cultures in our country right now, so if those who neglect what happened yesterday can accept with an open heart what is coming tomorrow, it will help us move forward and eliminate division."
As COVID-19 is still a part of our reality, it's important to highlight the devastating ways in which it affects our communities of color. 43% of Black and Latino workers across the U.S. are employed in a field where they cannot work remotely, which increases their chance of contracting the virus and spreading it within their communities. Though Manchester's numbers are lower than most, it is still nothing to downplay. Fairfield County currently has the highest amount of cases, followed by Hartford and New Haven County. All of these counties contain at least one city where their communities are filled with people of color and lower income families. Shopping local, whether it be in-town or in the state of Connecticut, can make a substantial difference within our surrounding communities. The support of our black-owned businesses must not be limited to just February; a purchase at any time of the year is just as important as one during Black History Month. Society needs to break the mold that we are only allowed to celebrate and appreciate a culture during a designated time of the year.  
As we are halfway through February, there is still plenty of time to observe Black History Month. Check out Shopblackct.com to find some great black-owned businesses that can become your go-to. The Manchester selection is filled with all kinds of businesses, from rehabilitation groups to catering. If you identify as a Black/African American business owner and want to be added to this catalog, click here to let people know about your business.
Local organizations such as PowerUp and the African American & Black Affairs Council (AABAC) are consistently working, hosting events that will run the length of February. For more information, check out the PowerUp and AABAC Facebook pages.
Mary Cheney Library does a great job of ensuring their selection is up-to-date and readily available for renting. Check out their Black History Month section located by the entrance of the library. 
The more we become a part of conversations in our community, that aspire to bring unity and uplift each other, the more we can move in the right direction. Seeing that it is Black History Month, take the time to learn something new about our American history. Purchasing from a black-owned business is a great start to help support our marginalized communities, and when we can consistently do so outside of the month of February, it will help people realize that it's always the right time to support our local black-owned businesses.
Here's a resource that will help you identify online black owned businesses!