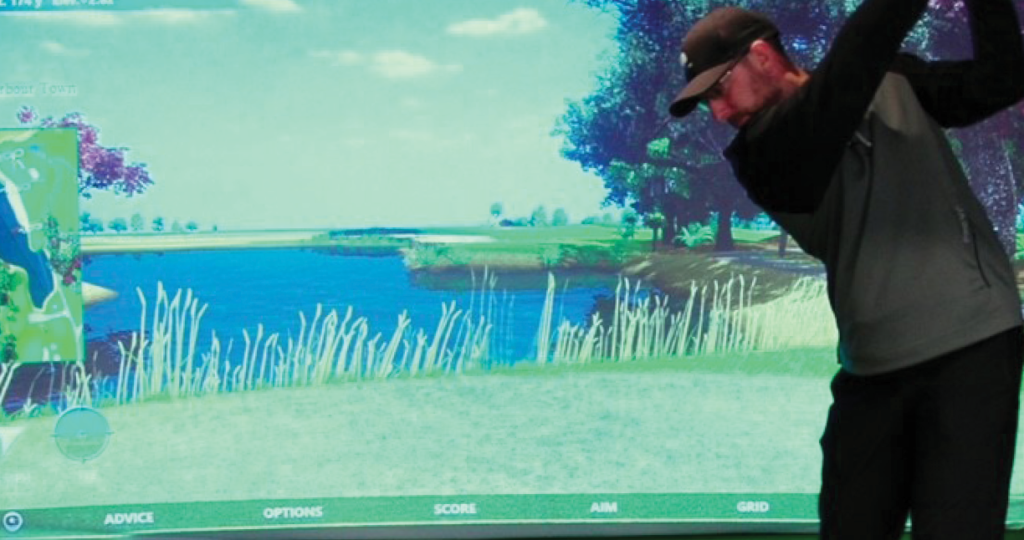 From leagues and tournaments, an afternoon at the driving range or a Sunday morning round of golf, the Manchester Country Club has offerings for those of all ages and abilities. But that's not all – the Club has continued to update facilities and activity offerings, highlighted by the new Golf Shop & Learning Center, now available with year-round indoor golf simulators.
These three new, state of the art golf simulators were installed in April of this year, which alongside the updated pro shop and renovated parking lot, aim to further modernize the Manchester Country Club and ensure it is prepared for the recent boom in interest in golf not just locally, but across the nation.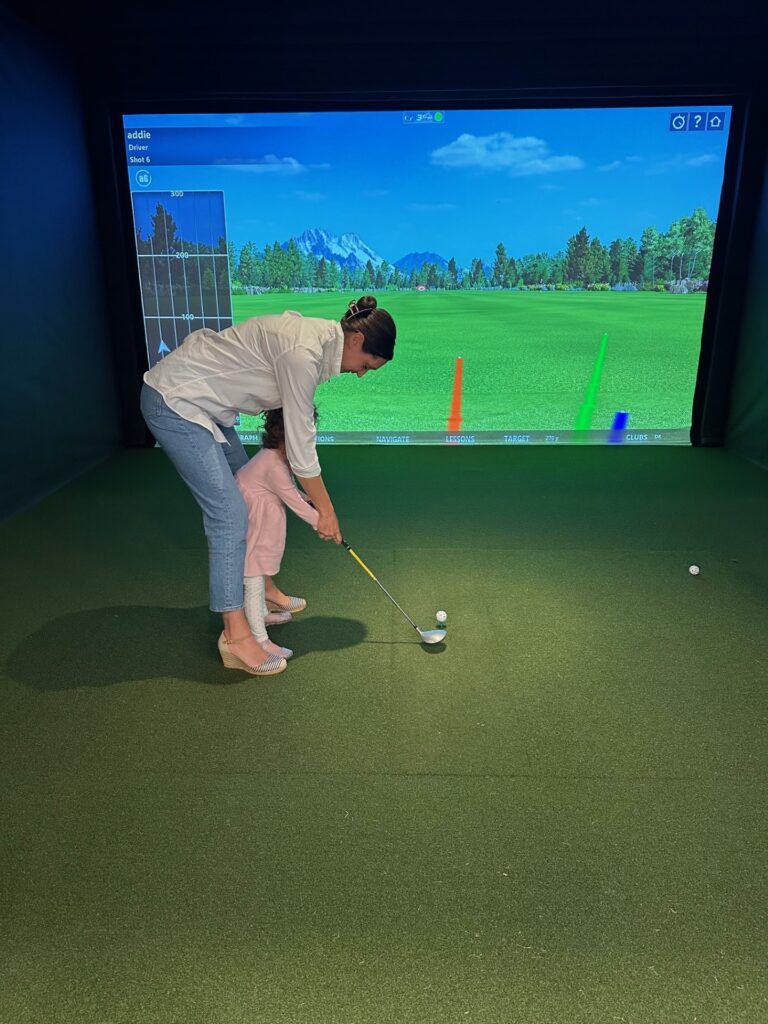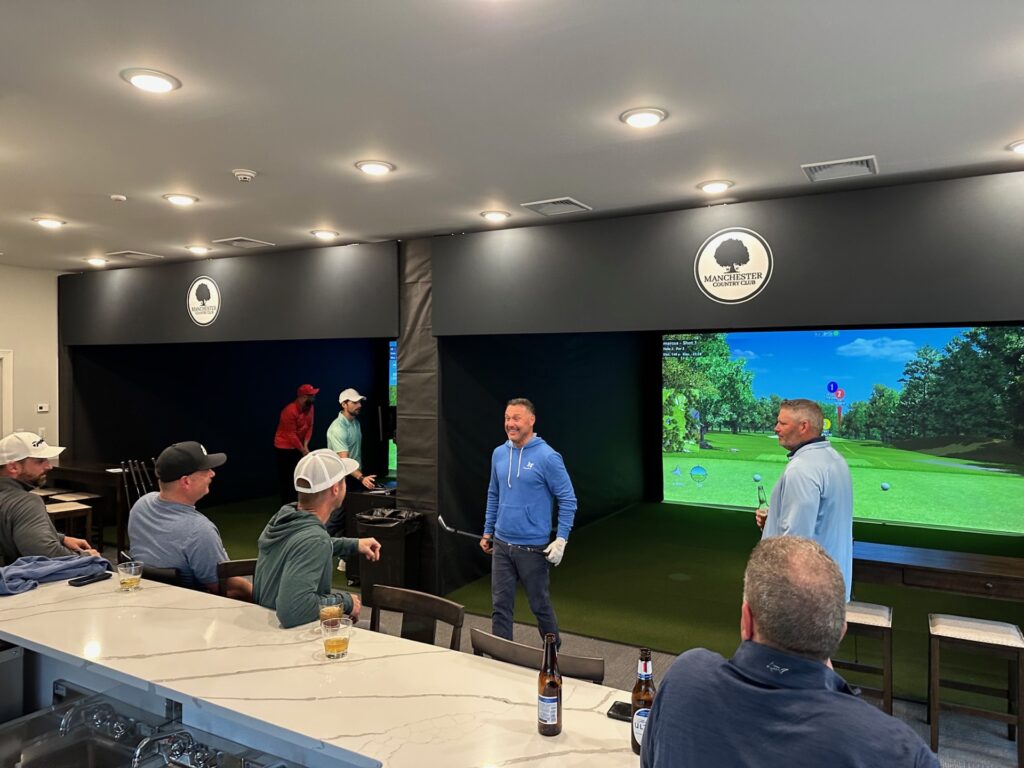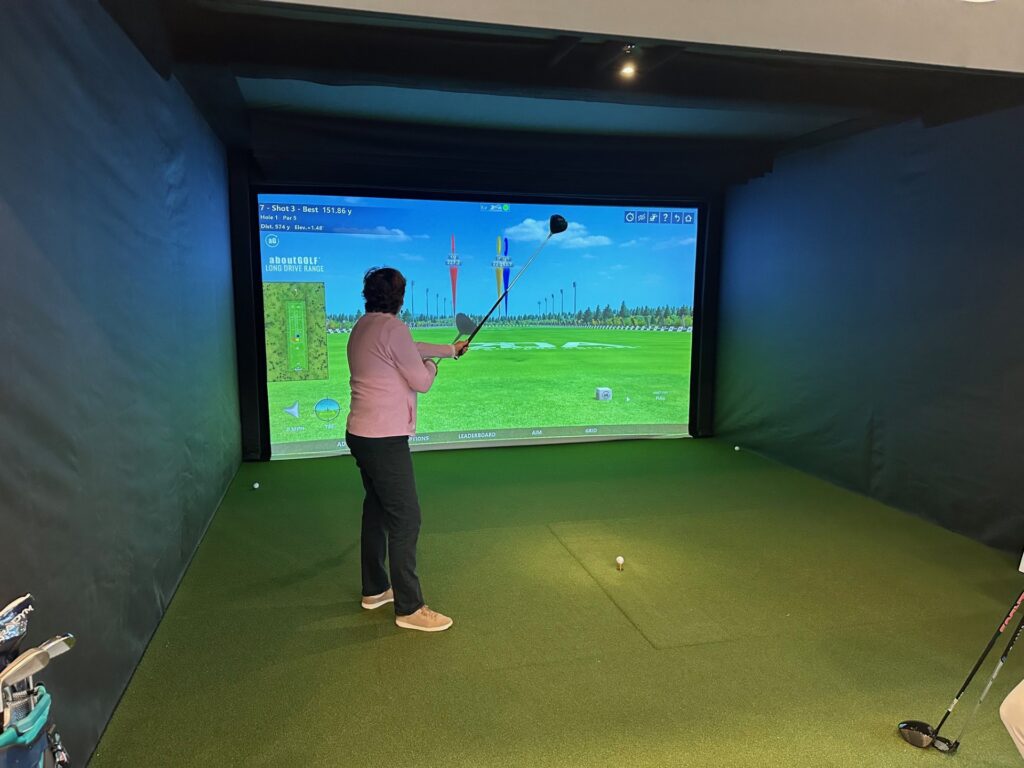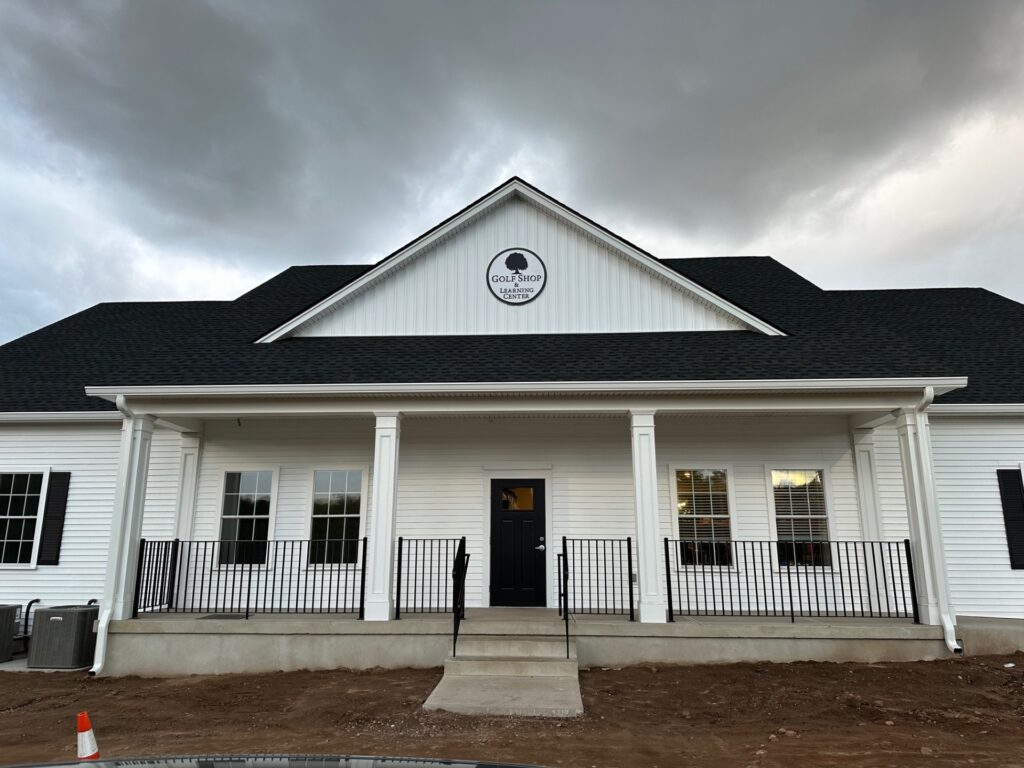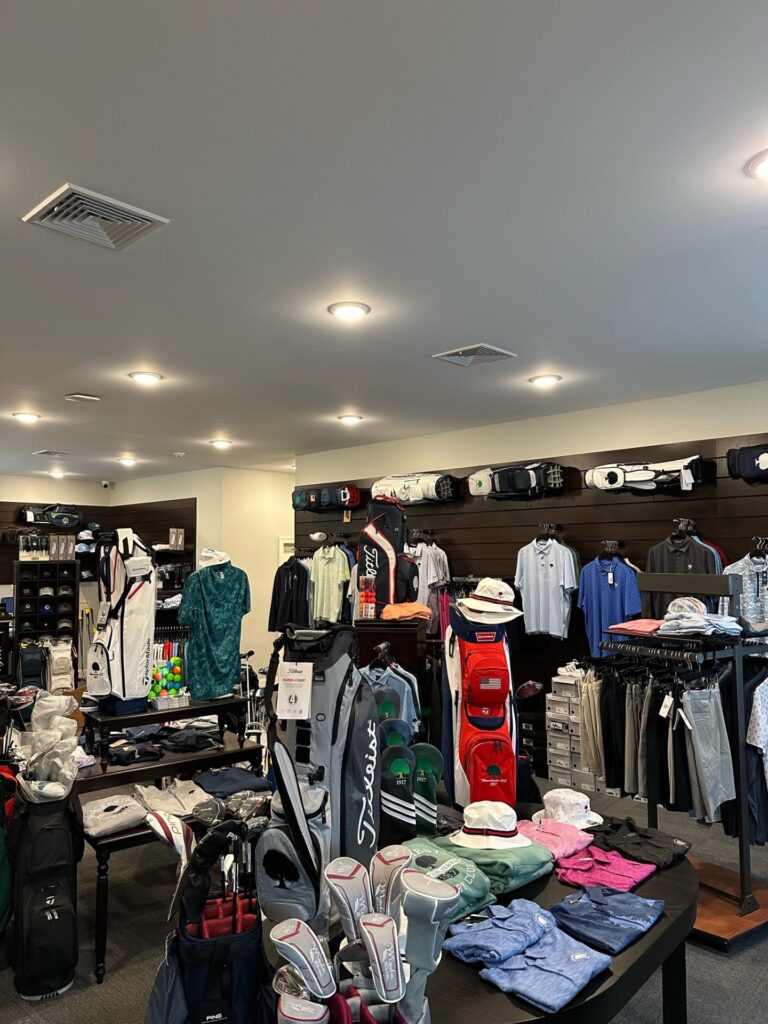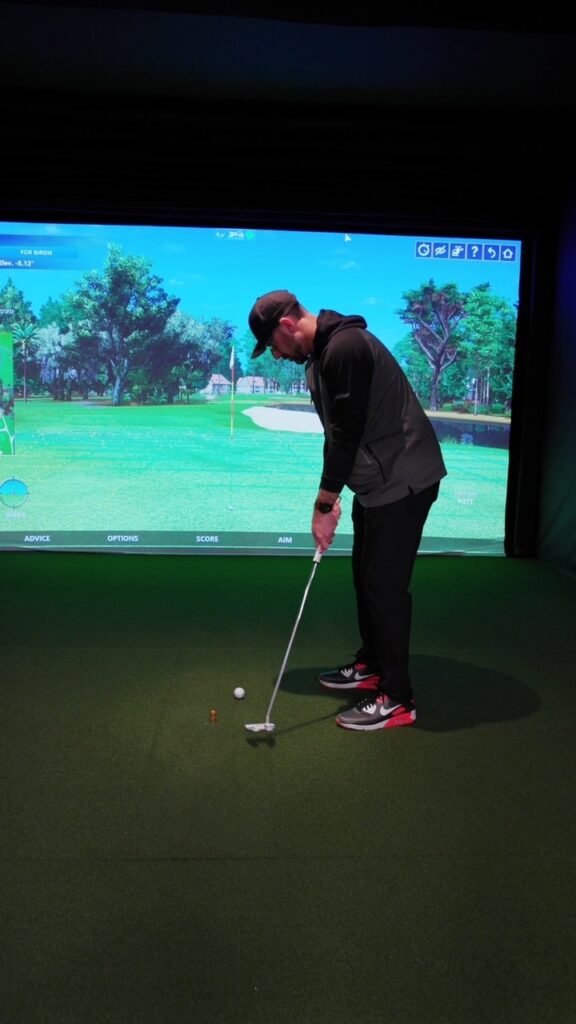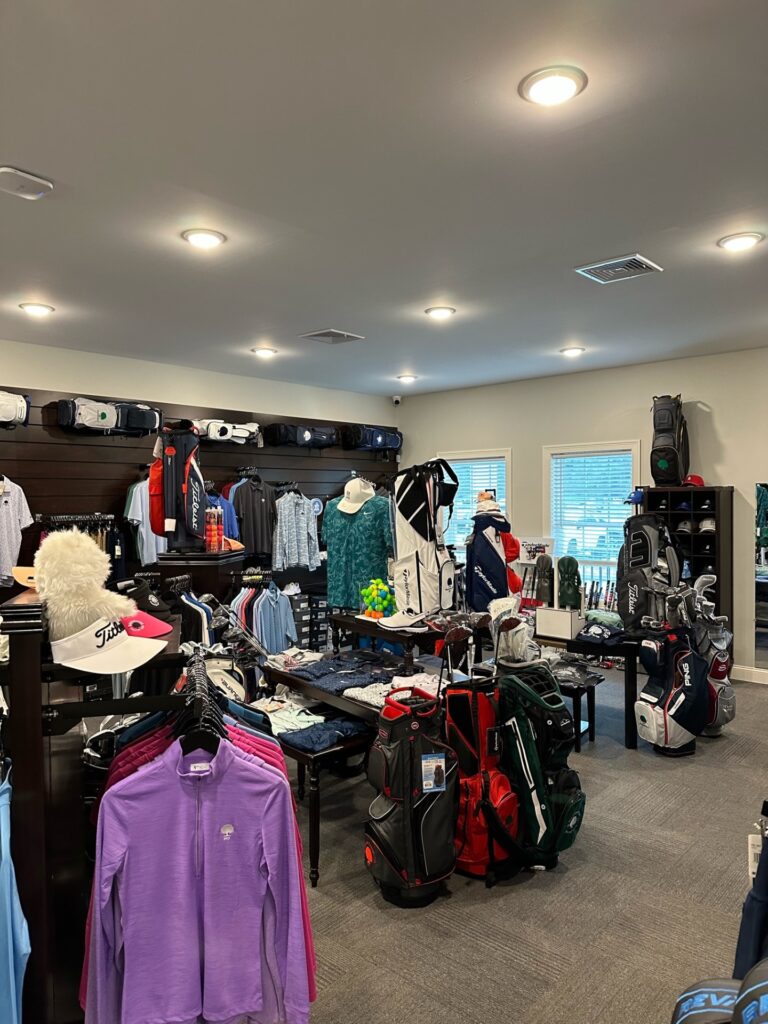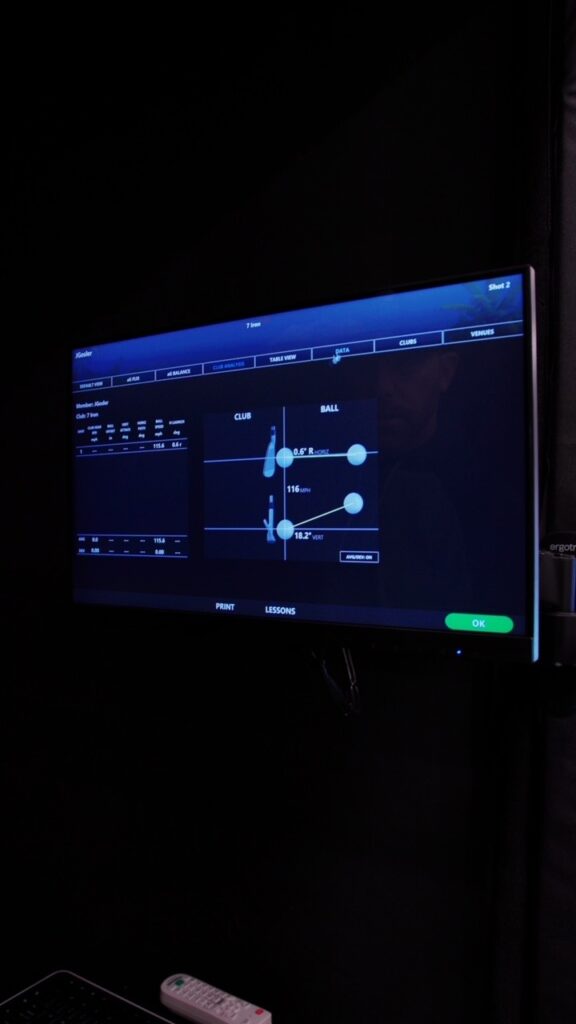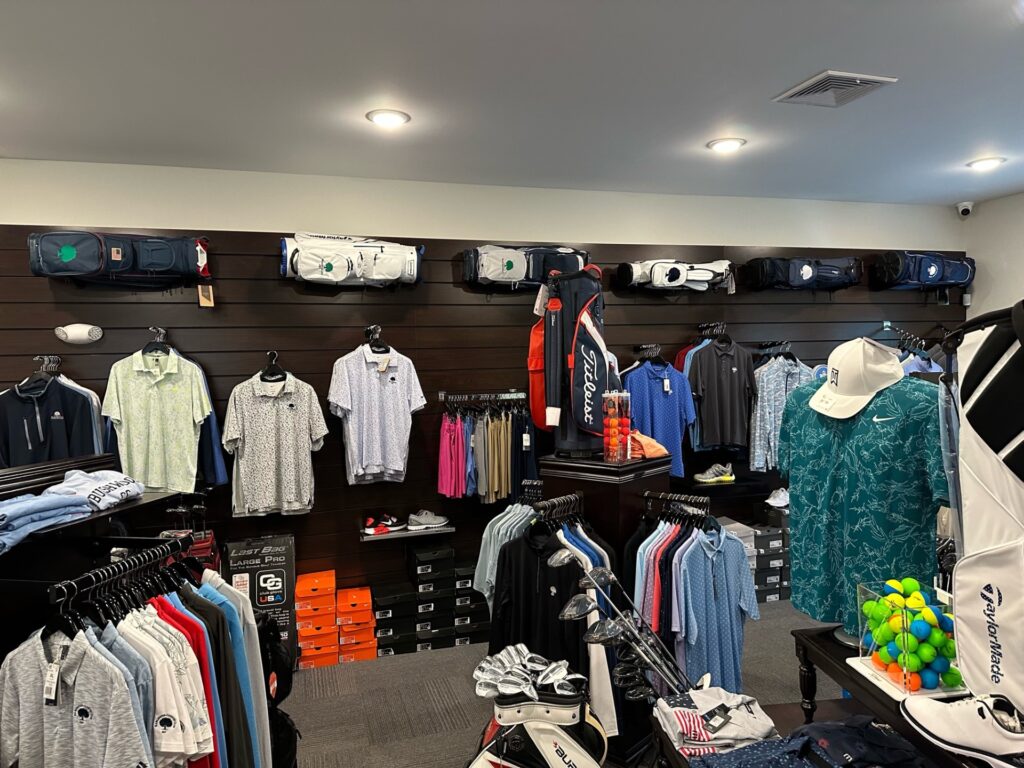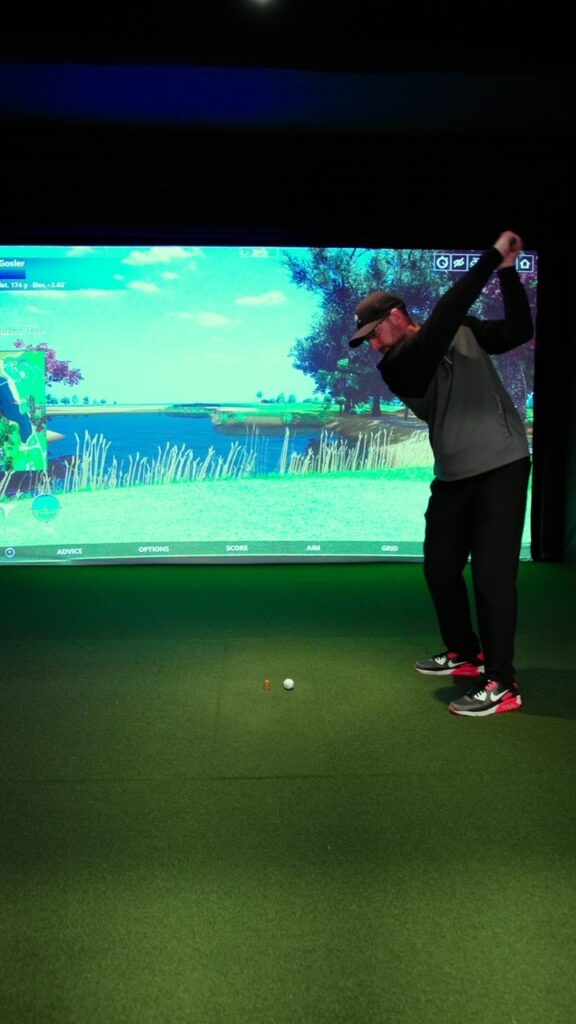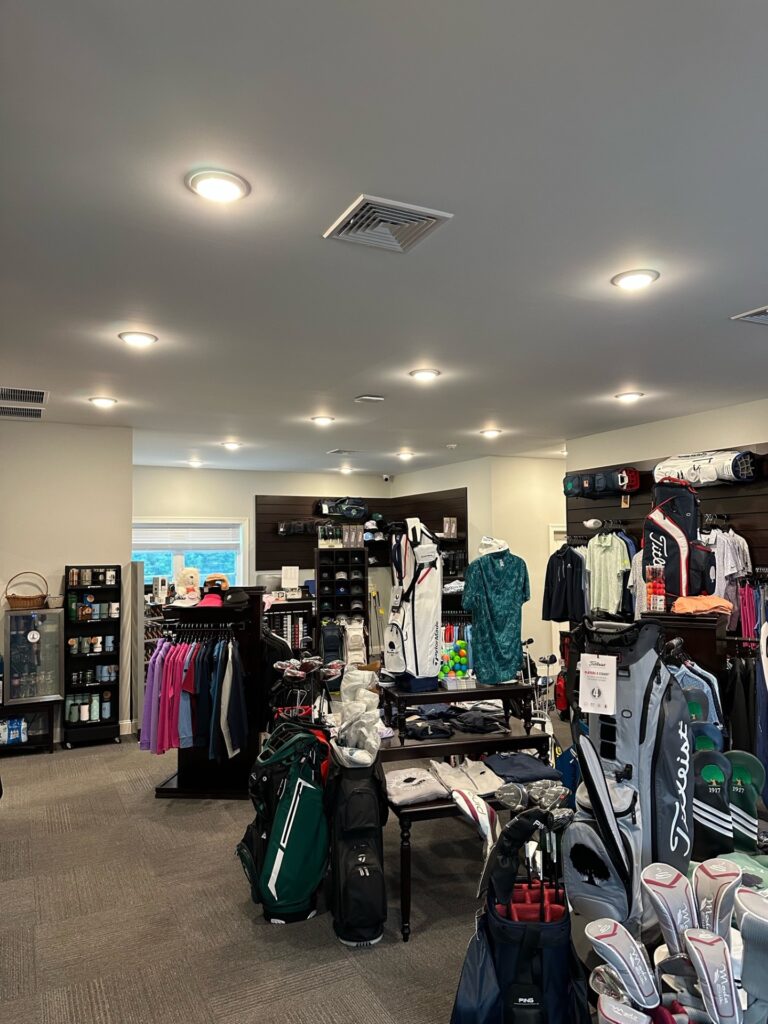 The simulators offer a unique approach to golf, as they provide a diverse range of options for each user. For more seasoned, competitive golfers who are looking to get their fill during the winter months, the simulators can be used to fine-tune their mechanics in a private area. For new golfers, lessons are offered in the simulators, allowing for direct feedback in a comfortable, approachable atmosphere. Just want to have an afternoon of family fun? The simulators can also be used as an indoor driving range, and built-in games such as corn hole can keep those of all abilities entertained.
Jordan Gosler, who has served as the Director of Golf for the Manchester Country Club since 2019, said these updates aim to meet the evolving needs of the golfing community. In the wake of the COVID-19 pandemic, golf saw a sharp increase in participation due to its ability to allow participants to socialize while social distancing, Gosler said, which has translated into increased participation and continued diversification in the Club's programming.
"I see just more people playing golf now, across the board from younger to older," Gosler said. "After COVID came through [and limited social opportunities], a lot of people have caught the golf bug one more time."
The Golf Simulators are open year round, with hours of operation including:
During Golf Season (April 1st – October 31st): 8:00 AM – 7:00 PM, 7 days a week
Off Season (Starting November 1st): Tuesday to Sunday, 9:00 AM – 9:00 PM
The golf simulators are priced per hour of use, with rates of $45 per hour (Manchester Country Club members) and $55 per hour (non-Club members). Event space rentals are available for both simulators, at a flat rate of $300 for two hours or $600 for four hours.
Booking can be completed on-line at the Club's website. Club members can book the simulators 14 days in advance, while non-members can book seven days in advance.
Outside of traditional gyms, there are few recreation centers that allow for year-round use, especially in the winter months. The Town of Manchester plays host to a variety of traditional and nontraditional recreation centers, including the Leisure Labs at Mahoney Center and the Community Y, which offer youth and adult programs throughout the year, including drop-in and league basketball, pickleball and much more. The Club's updated Learning Center is in a similar vein to these facilities, as it allows for year-round indoor recreation for not just youth, but for families and even private usage.
"We want to give everyone a chance to play year round. Having a spot with those abilities can really be a game-changer in the [recreation space]," Gosler said.
The Manchester Country Club's offerings don't stop simply at the golf simulators. In addition to course play and tournaments, the Club offers golf lessons with three different instructors, Trackman fitting and a summertime PGA Junior Golf Camp. But to many, there is one initiative that is of special significance: the OAKC Together We Tee project
"[OAKC Together We Tee] means everything to me. It gives the chance to golf to those who might have not had that opportunity otherwise." Gosler said.
OAKC Together We Tee, a program run in collaboration with the Manchester Country Club and the Town of Manchester's Department of Leisure, Family and Recreation, is offered to local Black and Brown youth and their parents/guardians to learn the sport of golf. This project, part of a broader initiative by the Manchester Country Club called the Opportunity and Access for Kids of Color (OAKC), aims to "diversify golf in Manchester to more accurately reflect the make-up of the community, as well as establish a place that feels more welcoming and inclusive to all groups."
"[Together We Tee offers] the opportunity for local parents or guardians and their children to learn golf while relationship-building and establishing a life-long activity they can share together," the OAKC Together We Tee website reads. "[This] 6-week introductory gold program…is designed to immerse parents and children into the game and culture of golf."
For Senior Recreation Supervisor Calvin Harris, who assists in coordination of the OAKC program alongside the Manchester Country Club, this program is emblematic of the boundary-breaking power of local programming and collaboration. Together We Tee is a necessary experience for youth, particularly youth of color, who might otherwise feel excluded from golf, a sport that historically and, in many areas still is, skewed towards an older, whiter, more homogenous audience, Harris said.
"Oak-C Together We Tee is a magical program for black and brown children and their families. The thought of having a chance to connect in an environment that sometimes is not afforded to the black and brown community is not only embracing, but needed," Harris said. "I appreciate the Manchester Country Club, specifically Jordan Gosler and his staff, for conducting a well put together golf program for this marginalized group. Having the chance to play golf and receiving lessons from golf pros is a special opportunity."
Recreation Supervisor Taylor McBride, who coordinates OAKC alongside Harris, said that this program is an exceptional opportunity for not only local youth to learn the game of golf, but also for its ability to empower and uplift participants off the green.
"The OAKC Together We Tee program is a great opportunity for Brown and Black families to break the stereotype of not feeling welcomed or belonging at any local Country Club. The Manchester Country Club and the Manchester Recreation Division have stayed true to the purpose of creating a space for Black and Brown families to feel valued and appreciated amidst learning the skills of golf," McBride said. "A special thank you to the Manchester Country Club, who continues to do an amazing job with teaching, encouraging, and empowering the youth and their guardians both on and off the green."
It is renovations such as the new Golf Shop and Learning Center and programs such as OAKC Together We Tee that demonstrate the Manchester Country Club's commitment to serving the ever-evolving Manchester community. The Club is committed to establishing a diverse, equitable and welcoming atmosphere for all, especially for those individuals who might have previously felt marginalized from participating.
Whether a first-time golfer or a long-time member of the Manchester Country Club, the updated Club, including the new year-round simulators & updated pro shop, provides the perfect opportunity to dive headfirst into the sport of golf.
For further information on the Manchester Country Club, including golf simulator rentals, membership, tournaments and programming opportunities, please visit the Manchester Country Club's official website or visit their Facebook.