Little Free Libraries – Books Without Barriers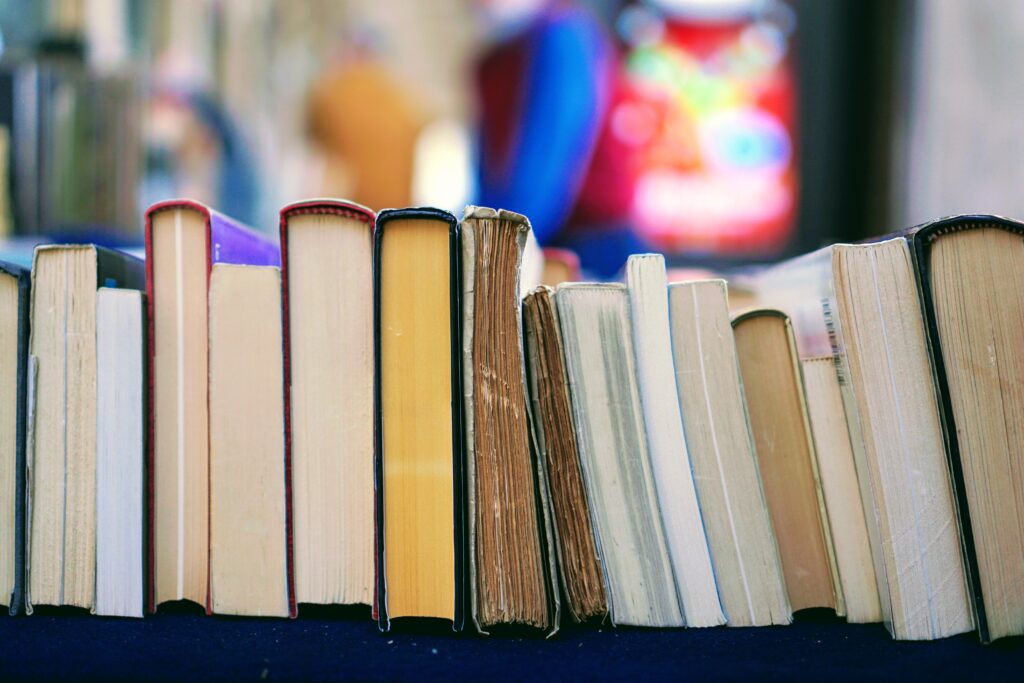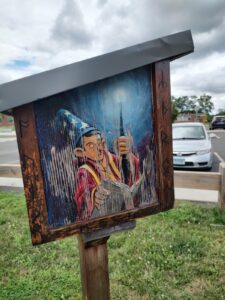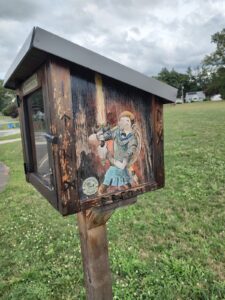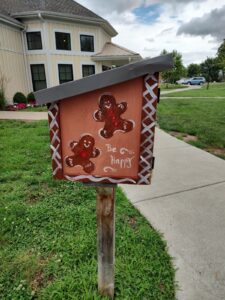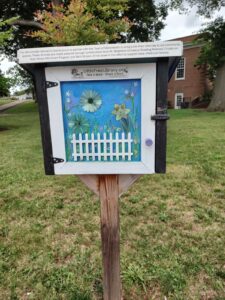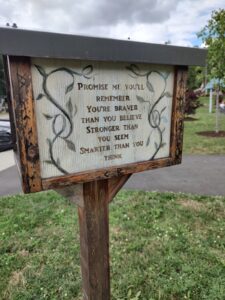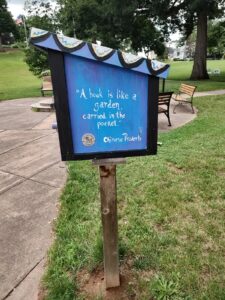 Throughout Manchester and dozens of other New England towns, you might have seen
pint-sized libraries installed in front of schools, public greenspaces and community centers. These scattered libraries are not simply a regional initiative, but rather a cog in a nationwide project – often seen with its "Take a Book. Share a Book" slogan – that of the Little Free Library project.
Manchester's Little Free Libraries began as a partnership between the Town of Manchester's
Department of Leisure, Family and Recreation and the Manchester Women's Club in 2019, a relationship that formed with the united purpose of promoting literacy, particularly childhood literacy, throughout the community. From here has sprung a variety of little libraries, decorated by local artists, all containing free reading materials for anyone who wishes to partake.
The current slate of Manchester's Little Free Libraries includes:
● Squire Village (31 Channing Drive)
● Verplanck Elementary School (126 Olcott Street)
● Waddell Elementary School (163 Broad Street)
● Northwest Park (448 Tolland Turnpike)
● Center Memorial Park (586 Main Street – near Mary Cheney Library)
● Eastside Neighborhood Resource Center (153 Spruce Street)
The slate of libraries, however, will continue to evolve throughout the remainder of this year. In addition to the previously installed libraries, the following libraries will be established by the end of the year:
● Charter Oak Park (50 Charter Oak Street)
● Community Y (78 North Main Street)
● Leisure Labs at Mahoney Center (110 Cedar Street)
For Martha Eddy of the Manchester Women's Club, the Little Free Libraries project is one of the utmost importance, especially for a community such as Manchester. Eddy's role, which first started with stocking the libraries, has soon evolved to oversee the distribution of books to project volunteers, allowing for the equitable distribution of materials throughout town.
"The [Little Free Libraries] supports the Town's mission by providing books to those residents who might be in a book desert…We have noted particularly in the summer that there is a huge demand for books, and we are proud to continue to promote literacy within our community," Eddy said.
This demand was particularly high throughout the COVID-19 pandemic, when access to
materials usually accessible at schools or libraries was limited due to the shift to at-home living and learning. The Little Free Libraries provided a no-cost and safe way for families to acquire books and other reading materials,filling a void that could have otherwise jeopardized many young readers' access to not only materials, but ways to supplement their educational and literary skills from the safety of their own home.
"We are very proud that we were able to keep the [Little Free Libraries] stocked throughout [the COVID-19 pandemic] and estimate that we have put over 10,000 books into the hands of children," Eddy said.
The Manchester Women's Club doesn't simply stop with the libraries, though. In addition to this project, the club donates produce grown in the Spruce Street Community Gardens to MACC, spearheads diaper and clothes drives, as well as partners with the town's annual Rebuilding Together, Eddy said. The club exists to serve the Manchester community, Eddy said, and the Little Free Libraries serve as a direct way to meet the needs of otherwise underrepresented and
marginalized community members.
"We hope to continue to fill the libraries for a long time," Eddy said. "If there is a need for volunteers, often we have volunteers interested in the project…We are women working with women, helping our community, and we'd love you to join us."
Projectssuch as those performed by Manchester Women's Club and other local non-profit
organizations are vital in meeting the ever-changing needs of the Manchester community, and free reading materials serve as a powerful foundation for future work. Other Connecticut towns such as West Hartford have even removed late fees for many borrowed materials, hoping to not only remove potentially-restrictive financial barriers, but to also convey the truly equitable, necessary nature of libraries and other public institutions.
"We know that when people start accumulating fines they're less likely to return to the library…We never want that negative connotation with the library. Our resources are free. We're here to serve the public. We don't want people to have that feeling about the library," West Hartford Public Library Director Laura Irmscher said, according to Michael Walsh of the Stamford
Advocate.
A negative connotation of the library, which often can lead to a negative attitude towards reading itself, is one that can play a dangerously long-lasting impact on impacted individuals. By removing late fees from reading materials, libraries hope that not only can this help repair the relationship between the public and libraries, but also aid low-income families who are often disproportionately affected by said fines.
"Nearly every library that has done away with fines claimed that residents in low-income areas disproportionately made up patrons whose cards had been blocked. Before the Chicago Public Library erased fees [for example], one in three residents who lived in the library's South District owed more than $10 in fines and were barred from checking out resources," Scottie Andrew of CNN said.
The Little Free Libraries are not the only local literacy initiative that has taken off in Manchester. In addition to the robust slate of programs and resources offered by the Town of Manchester's
libraries, the Town of Manchester's Neighborhoods & Families Division spearheaded the Young Writers and Illustrators for Literacy Project from 2015-2018, which distributed children's books written by Manchester High School students to all incoming kindergarten students.
"The Young Writers and Illustrators for Literacy (YWIL) Project is a partnership that…promotes the importance of reading by grade three…the YWIL hope their story will help encourage families to read together and help combat the widespread problem of illiteracy. This book is more than a book. It's an invitation to enjoy a lifetime of reading," the introduction to Things on a Farm A to Z, the project's first children's book, stated.
Next time you are out in Manchester, be sure to swing by one of the town's many Little Free Libraries. In our ever-escalating world full of screens, devices and others competing for our attention, grab some books from your nearest Little Free Library & hunker down for a good old fashioned night of reading.