Pride Month, Rainbow Capitalism & Allyship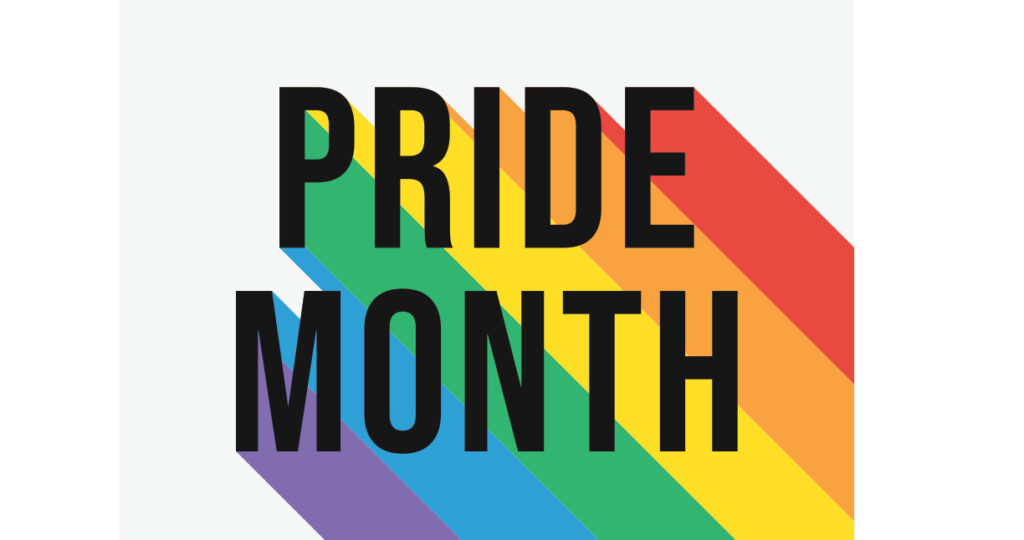 Each June, communities across the nation come together in celebration of Pride Month, a month dedicated to honoring and commemorating LGBTQ+ individuals. Its roots, deeply entrenched in response to the Stonewall riots of 1969, have spread to foster a culture of unity & acceptance, attempting to create a culture of yearly celebration, not just limited to 30 days each summer.
What once started as a smaller-scale, more insular celebration has erupted not just across America, but across global communities. From the L.A. Pride Festival and Parade to Taiwan's annual Pride Parade, Pride has become a means of bridging communities for decades. In an annual statement by President Joe Biden, he spoke of the ties between LGBTQ+ people and allies across the nation.
"So today, I want to send a message to the entire community – especially to transgender children: You are loved. You are heard. You're understood. And you belong," President Joe Biden said according to the Associated Press.
This message of unity and love is a crucial message, especially when decimated from the nation's highest executive power. However, this message is one that must transcend beyond simple words and into concrete action, as this year's Pride Month comes in the wake of vast anti-LGBTQ+ sentiment, both in the general public and in our nation's legislatures, especially when it comes to the specific targeting of transgender individuals.
"Pride Month is being celebrated this year as state lawmakers have introduced at least 525 bills and enacted 78 bills that whittle away LGBTQ+ rights…That tally includes a recent flurry of bills that affect transgender people, including legislation passed by Republican governors vying for the 2024 presidential nomination," the Associated Press said.
When forced to reckon with this legislature, the true necessity of Pride Month can be seen, whether it is on the individual, municipal or business/corporate level. However, as Pride Month continues to grow, so does the improper usage of Pride by those who utilize it purely for monetary gain. While many celebrate with authenticity, the concept of "rainbow capitalism," which is the use of Pride or LGTBQ+ iconography for commercialized purposes, is one that causes doubts in the eyes of many within the general public.
"Rainbow capitalism is fundamentally performative: each summer, corporations paint themselves with a rainbow brush, but when June turns to July and the anti-LGTBQ+ bills continue to pile up, the concrete calls for action accompanying taglines like 'Love is Love' fade into the background until next June," Hunter Iannucci and Auden Perino wrote for the National Women's Law Center. "While Pride is rooted in revolution and resistance, rainbow capitalism packages our identities to turn a profit, flattening both the trauma and violence LGTBQ+ people – especially LGBTQ+ people of color – weather every single day."
This "packaging of identity" not only commodifies members of the LGBTQ+ community, but it can also sow distrust of any larger scale Pride Month celebrations, forcing already marginalized communities to grapple with questions of intent and authenticity rather than recognizing Pride for what it is: a celebration.
"The conditional allyship rainbow capitalism represents isn't just exploitative: it's dangerous…Outright violence exists on the same spectrum as the 500+ state and federal proposals seeking to censor and criminalize queer and trans people – especially trans and intersex women, nonbinary people, and Black and brown LGBQT+ people," Iannucci and Perino wrote.
How does one then celebrate with authenticity? One crucial component is to expand beyond just words of solidarity; action is not just optional, but a necessity. Whether that is implementing progressive and human-first policies, educating yourself on terminology, working with local LGTBQ+ nonprofit organizations or simply calling out anti-LGBTQ+ rhetoric whenever and wherever you see it, we all play a role in the battle for equity.
"Establish forward-thinking policies and processes to support your queer and trans employees, from trans health care benefits and gender transition guidelines…When designing these policies and processes, recognize current trends: Queer and trans people are increasingly challenging the gender-binary, finding partnership without marriage, and living lifestyles beyond the gay white-picket-fence," Lily Zheng wrote for the Harvard Business Review.


This concept of establishing progressive policies and embarking on widespread social change is one that seems outside of the realm of possibility for many, especially with our culture's ever escalating so-called "culture wars." However, a silver lining would be that of our youth. Take, for example, Manchester resident Evan Austin, a 17-year old who embodies the spirit of Pride.
"I would like to celebrate & see others celebrate [Pride] every month," Austin said. "We have a month of Pride and over 330 days where many forget all about it."
In order to have this year round celebration of Pride, it takes great effort from all.Communities such as Manchester, ones that not only have a diverse population but are also willing to listen, learn & evolve, are crucial allies in the acceptance of all marginalized and underrepresented individuals. Communities such as Manchester can breed unity & acceptance, Austin said, putting LGBTQ+ youth in a place to thrive.
"I live in such a diverse community where the people around me have accepted me," Austin said. "I'm better off here than [virtually] anywhere else."
Austin's words serve as a powerful reminder of not only the uniting abilities of a diverse community, but more specifically the uniting powers of Manchester itself. We hope you will join in with the united Manchester community in celebration of Pride and our LGBTQ+ friends, family and neighbors not just this June, but 365 days a year.