The Evolving Faces of Gaming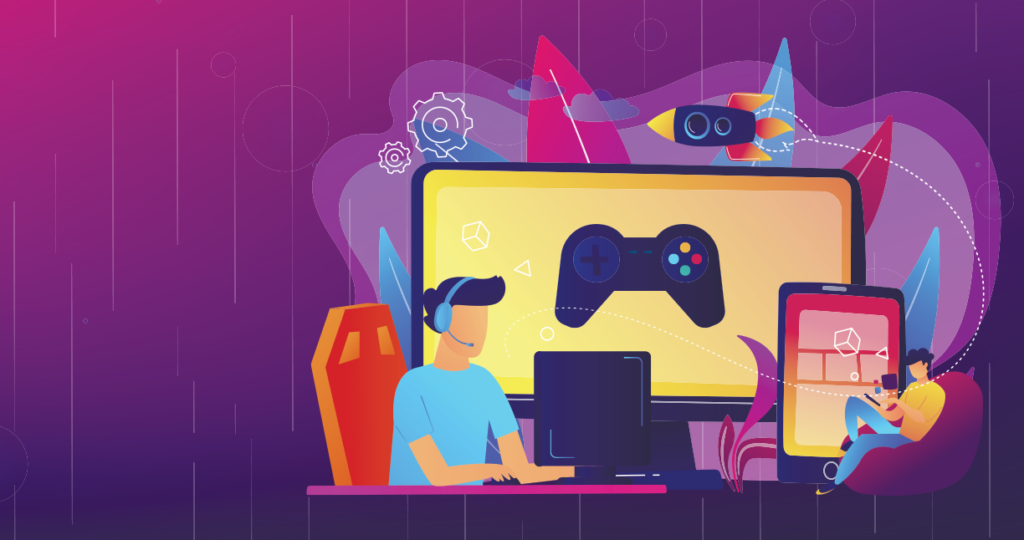 Who and what comes to mind when you hear "gaming?"
No, we aren't talking about sports betting (which has seen a monstrous rise over the past few years, particularly in New England). We are talking about the other gaming. Whether that be video games, tabletop RPGs, collectible card games or the variety of other gaming-related offshoots, gaming has become a tentpole of global culture, one that has, in many ways, overtaken other forms of mass entertainment in overall popularity.
While thought of as a frivolous hobby to many, gaming culture has become an economic titan. Live streaming sites such as Twitch, which have assisted the boom in both gaming and watching others' game, have become tech giants, highlighted by Twitch's estimated $2.8 billion in revenue and over 22.4 billion hours of content consumed in 2022. Elden Ring, one of 2022's largest video game releases, sold 12 million units in just two weeks after release, which at a MSRP of $59.99, represents a market just as big as last year's blockbuster hit Top Gun Maverick.
So it makes money – but what does gaming and gaming culture do other than turn a profit?
At the local level, there are many who not only enjoy gaming as a hobby but have turned it into a means of national recognition. This includes local 16-year-old Vaughn O'Brien who, for the past few years, has risen to become one of North America's highest ranked competitive Pokémon players, a rise that was only accelerated by the COVID-19 pandemic.
"Over the course of the [COVID-19] lockdown, I found many friends and competitors to play with online, and even competed in some unsanctioned online tournaments for cash prizing. I grew a lot as a player during lockdown because I didn't have much else that I enjoyed," O'Brien said.
O'Brien, who also serves as a Recreation Leader for the Spruce Street & Northwest Park Farmers Market, has seen his stock in the Pokémon TCG (Trading Card Game) community soar over the past few years. What once started as an afterschool hobby has blossomed into a nationally recognized playing career, including his participation in the 2022 World Championships in London & his participation in the upcoming 2023 World Championships in Japan.
This competitive workload could be overbearing for anyone, let alone a teenager attempting to balance his education, playing career & work schedule. However, support has been plentiful, O'Brien said, better allowing him to explore what could become a rather lucrative career opportunity.
"Balancing school and work can be difficult with all the traveling that being a competitor requires. Often I miss 4-6 days of school a month," O'Brien said. "That being said…I have great support from my [supervisors] at the Town of Manchester, along with tremendous backing from my teachers and administrators in South Windsor."
While everyone may not be as fortunate with their support systems, that should not be a barrier for those attempting to explore their interests in gaming, whether at a casual or competitive level, O'Brien said. It takes time, effort & dedication, O'Brien said, but if the passion is there, it should be followed.
"Some advice I would give to anyone in the gaming field would be to explain it to the best of your abilities to the people that you need to support you. Many people who find themselves gaming view it as a hobby, like I did when I was eight years old, but with enough time and effort, this hobby can turn into a job," O'Brien said.
Elsewhere in Manchester, the gaming community reaches all aspects of everyday life, from the stores lining Main Street to the summer gaming nights at the town's scenic Northwest Park. However, one potentially unexpected gaming advocate can be found right within the Town of Manchester's Board of Directors: freshman Director Jessee Muñiz-Poland.
"As an only child, reading and gaming was my go-to back in the 80s & it all started with Stephen King and Zelda. One day my mom took me to Zaire and bought me my first Nintendo console and a beautiful gold Zelda cartridge. That was the start of my love of video games," Muñiz-Poland said.
It is from this trip that a lifelong love for gaming was born. What started as a love for video games then transformed into one of cosplay (the wearing of a costume or accessories to represent a specific character), one that has seen Muñiz-Poland dressed as a Stormtrooper, Alice in Wonderland, and her admitted favorite: the TARDIS from Doctor Who. Conventions such as CTConn have allowed Muñiz-Poland and other like-minded individuals to not only express their love for gaming & cosplay, but create lifelong bonds with their ever-growing communities.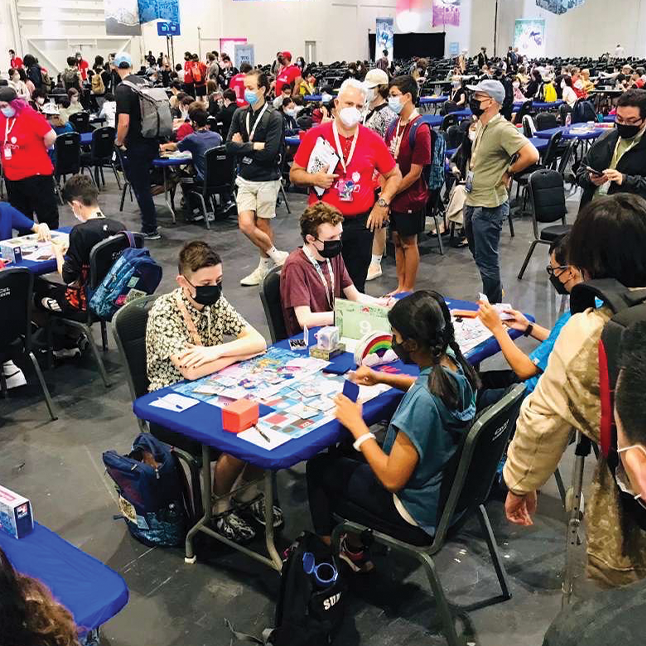 Despite the thriving nature of these hobbies, many gatekeepers have attempted to illegitimate those who challenge the homogenous nature of many of the hobby's loudest voices. Gaming culture is one that, regardless of the truth of the matter, is often thought of as a space dominated by a young male crowd, one that fits the stereotypical image so often portrayed in popular culture. However, Muñiz-Poland challenges these stereotypes in an attempt to create a welcoming, inclusive gaming community for all, regardless of race, age, ability or otherwise.
"There are so many women of color creating these amazing communities that [I'd recommend people] to search out and become a part of. I might be biased, but Manchester has a beautiful gaming community and places that we can go to and share in the community," Muñiz-Poland said.
These words of encouragement from Muñiz-Poland reflect the intrinsic power of gaming. While to some a waste a time, for countless others, gaming and its many subcultures have helped to provide a voice for the voiceless, bring together communities both in-person and virtually, and creatively challenge both generations past and those yet to come.
For those looking to get into gaming (and gaming-related culture) for the very first time or for those looking to continue their lifelong hobby, Manchester has a variety of local gaming avenues, including but not limited to: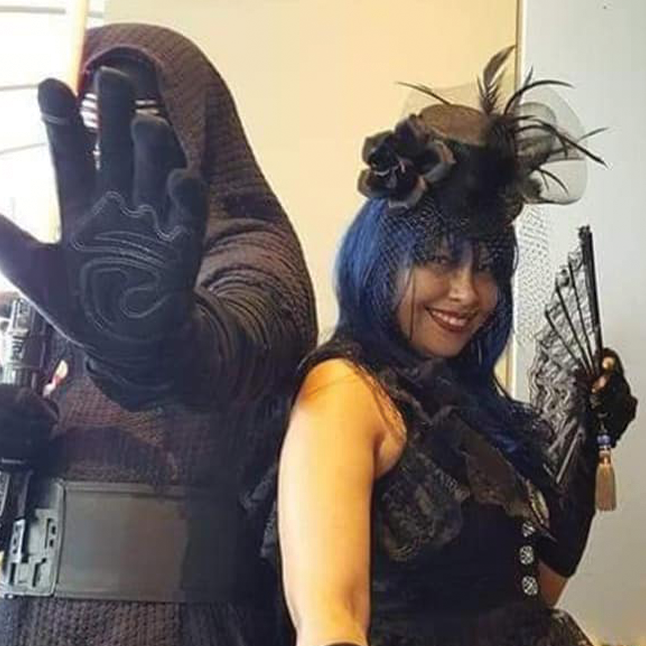 Retro Junk (757 Main Street), which recently partnered with Natural Selection Vintage to open a new storefront in downtown Manchester. Retro Junk sells vintage video games, collectible & trading cards, comics, figures, and much more.
The Grid Games (52 Purnell Place), who, for the past 29 years, has "served the Connecticut gaming community." The Grid Games hosts gaming tournaments and carries a wide selection of video games, comics, movies and more.
Unsettled Geeks (194 Buckland Hills Drive), which opened at Buckland Hills Mall in 2022, offers a wide variety of cards, collectible plushies and a variety of anime & manga merchandise.
Have a favorite gaming memory you'd like to share? What about an indie game hidden gem you want to let the Manchester community know about? Let us know down in the comments!