Manchester State of the Arts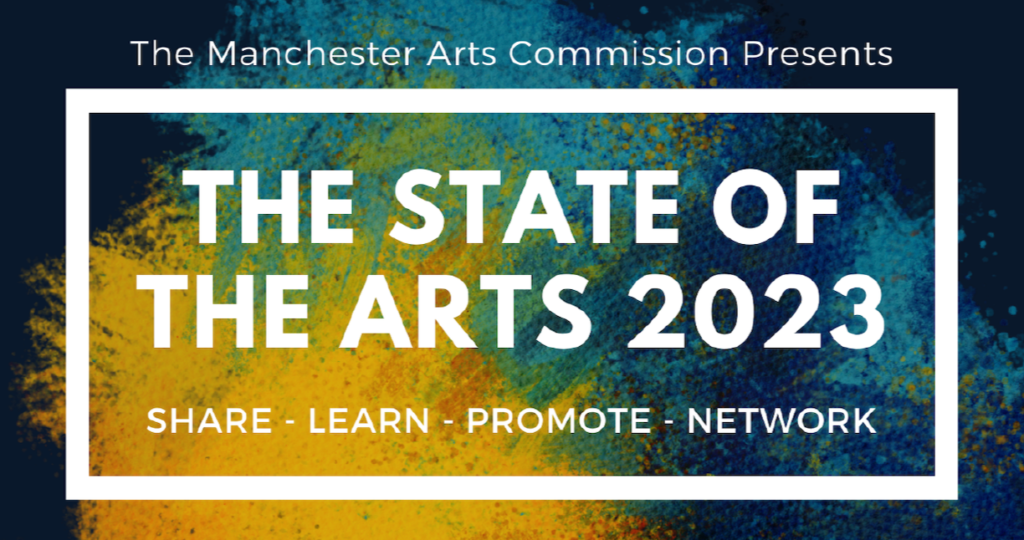 Please join the Manchester Arts Commission for a conversation about Manchester's vibrant arts and culture sector and how your creative work has prospered, stalled, or changed in response to the world events of the last few years.
SHARE
You or a representative from your arts organization/group/business are asked to share how your artistic work and the way you deliver it has evolved for you since 2020. Please share any new or continuing challenges you face and your accomplishments.
LEARN
The event will feature speakers from CT HUMANITIES, HARTFORD FOUNDATION FOR PUBLIC GIVING, and GREATER HARTFORD ARTS COUNCIL. As an artist or arts organization/group/business, you should know all about the available resources.
PROMOTE
Tables are available to distribute promotional materials and limited (first come, first served) space for exhibiting your physical artwork.
NETWORK
From 5:30 to 6:00 PM, we will serve small bites and provide a cash bar, allowing you time to get to know your fellow creatives.
EVENT REGISTRATION & DIRECTORY SIGN-UP
Use the following link to pre-register for the event: bit.ly/2023_State_ofthe_Arts 
PLUS, the same link will allow you to sign up to have you or your arts organization/group/business included in a forthcoming online Manchester Arts Directory.