Manchester NEXT Available for Review & Public Comment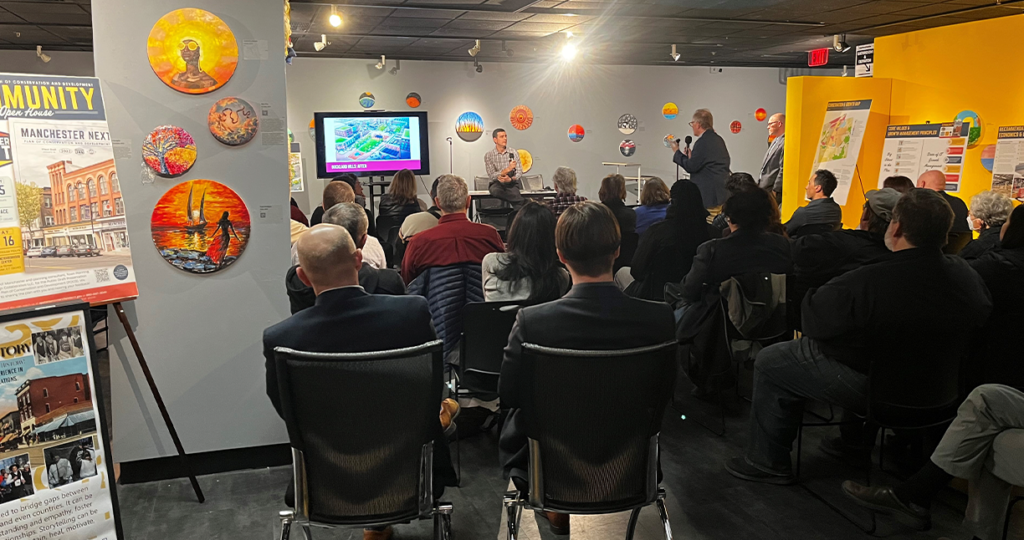 A public draft of Manchester Next, the Town of Manchester's Plan of Conservation and Development (POCD), is now available for review. Those who live, work, or visit Manchester are encouraged to submit feedback during the public comment period from February 15 through March 15, 2023.
Click here to read the public draft of Manchester NEXT.
Click here to view a presentation on the public draft of Manchester NEXT
You may review the draft plan and provide feedback at your convenience. The Town will accept comments on the draft plan through March 15, 2023. Public comments are utilized to finalize the plan.
To submit a public comment, you may:
1. Enter a public comment under the "Forum" tab of the Manchester Next Page on Your Voice Matters. (Email required)
2. Send an email to [email protected]
3. Visit the Planning and Economic Development Department at Lincoln Center (494 Main St.) to view a physical copy of the draft and submit your comments in writing – Monday through Friday, 8:00 AM – 4:00 PM
Questions? Please contact the Town of Manchester Planning Department at (860) 647-3044.