Manchester Kicks-off Celebrations for 200th Anniversary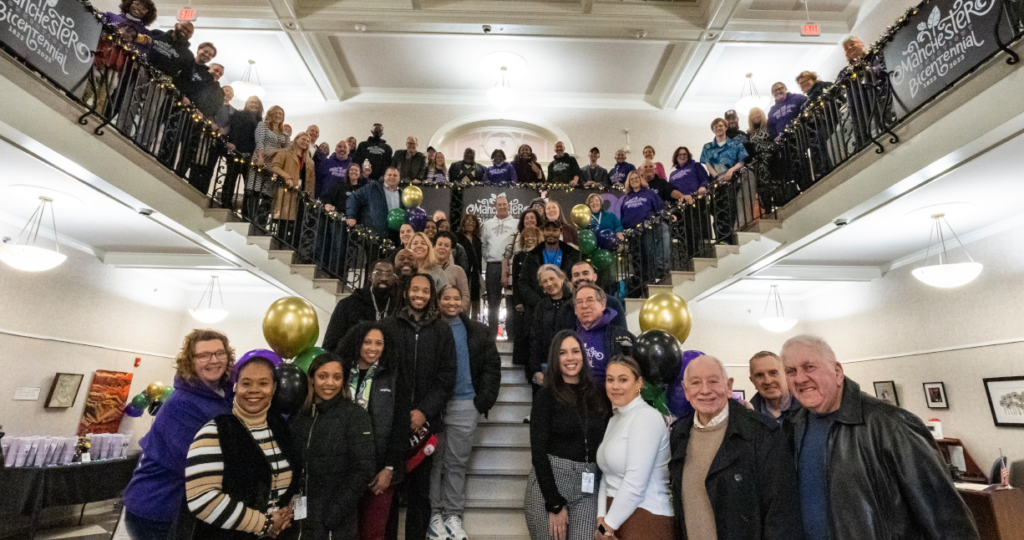 Manchester CT – January 27, 2023: The Town of Manchester kicked off the commemoration of Manchester's  200th Bicentennial year on Wednesday, January 25h at Town Hall where community stakeholders and leaders gathered to learn more about the year to come.  
The Kick-Off Celebration Event began with a special debut of "Songs of Village Charm" by current  Town Troubadour Bill Ludwig accompanied by former Town Troubadour Dan Thompson.
Town Manager Steve Stephanou welcomed guests and stated his excitement for the year to come, "we emerged from the pandemic with a sense of optimism as a community. There are a lot of great things going and this Bicentennial is a great opportunity for us to honor the past and be mindful about the future. This is an opportunity for us to shine a bright spot on everything we love about Manchester." 
Mayor Jay Moran followed Town Manager Stephanou with a special message for this year.
"This is the place I love to call my home and I know those of you who work here and live here love it too. I look at Manchester as a big family and for 50 years we've been picking people up when they're down. As long as we continue to be a community that leads with our heart, we will be the best community in Connecticut," said Mayor Moran.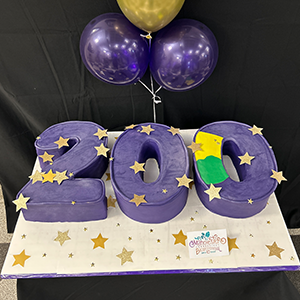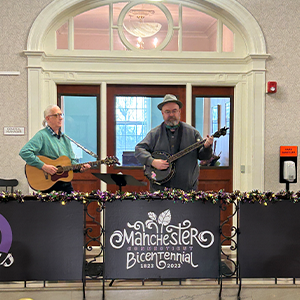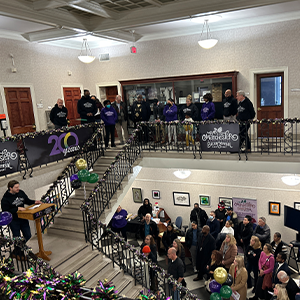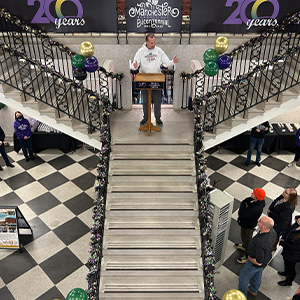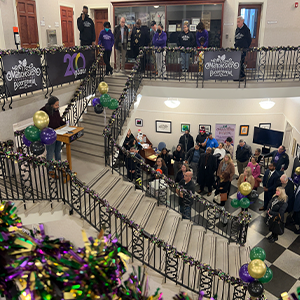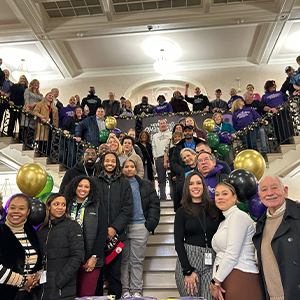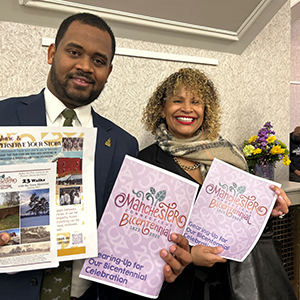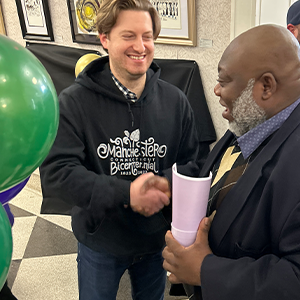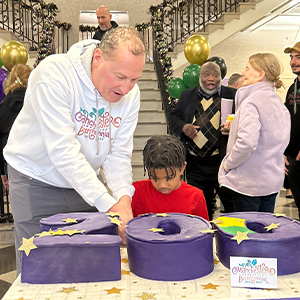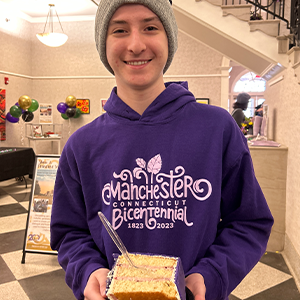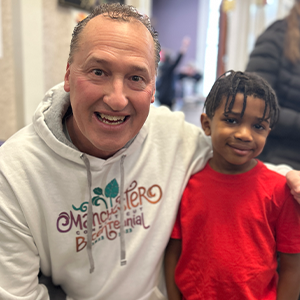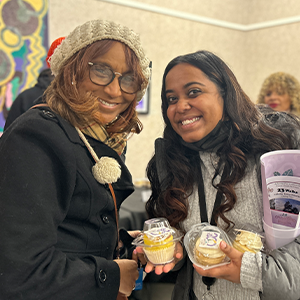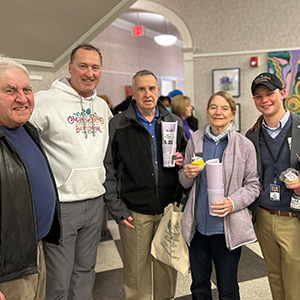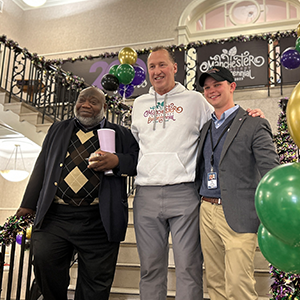 Poet Laureate Spoken Word
As speeches concluded, Poet Laureate, Ryan Parker shared a spoken word highlighting the importance of acknowledging the past to create a space for healing and a call to action for Manchester's future.
"I believe that the foundation of a community in justice are the key ingredients for all things beautiful to bloom… For the future, Manchester deserves to be a place every shade of us call home. And in the low belly of our hearts, truly feel like it is," said Ryan Parker.
For more information on upcoming Bicentennial events and how to get involved, please visit manchesterct.gov/bicentennial