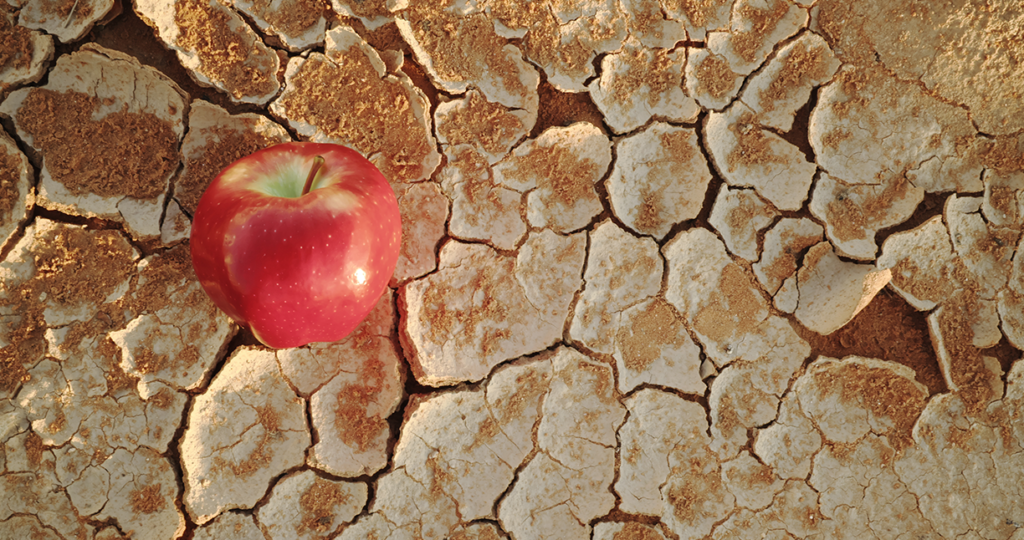 For many, grocery shopping is simply a given, an afterthought in the barrage of weekend chores or hurried late night trips. However, for others, food insecurity is a seemingly insurmountable challenge, one that impacts innumerable households across Manchester, the state of Connecticut & the nation.
In the wake of mounting food insecurities, local & federal municipalities have attempted to set their sights on the roots of the issue, as well as progressive, all-encompassing means of combating them. One effort that has been decades in the works is the designation and evaluation of "food deserts."
Food deserts, which are defined as an area where its inhabitants have limited variety of healthy, affordable foods, are becoming ever more prevalent in our modern world brimming with fast food restaurants and other establishments that prioritize price over nutrition. Food deserts range in size and scale across the state, from Manchester's Eastside neighborhood to cities such as Hartford, Bridgeport & New Haven.
In Characteristics and Influential Factors of Food Deserts, the United States Department of Agriculture laid out some defining characteristics and statistical findings, including but not limited to:
"Areas with higher levels of poverty are more likely to be food deserts…"
"Areas with higher poverty rates are more likely to be food deserts regardless of rural or urban designation."
"In all but very dense urban areas, the higher the percentage of minority population[s], the more likely the area is to be a food desert."
"Residents in the Northwest are less likely to live far from a store than their counterparts in other regions of the country with similar income levels."

While the U.S. Department of Agriculture has rather clearly laid out the most impacted areas, that does not necessarily mean that they are receiving an equivalent amount of support. In fact, many communities that are most stricken by food insecurity are often ones who are not technically categorized as "food deserts" or as an area requiring additional outside funding.

"Part of the problem is how the US government…categorizes retail outlets that sell food," the Food Empowerment Project wrote in their report, Shining a Light on the Valley of Heart's Delight. "A community with no supermarket and two corner grocery stores that offer liquor and food would be counted as having two retail food outlets, even though the food offered may be extremely limited and consist mainly of [unhealthy] foods."
These additional complications can limit outside economic support, whether through local or federal funding, which only reinforces food insecurity for those living in food deserts. This vicious cycle, one that impacts countless individuals across the nation, also prevents municipalities, both small and large, from properly assessing the needs of their communities and allocating further organizational resources to the communities in need.
One way that Connecticut communities have attempted to aid those impacted by food deserts is through free lunch programs, coordinated by local municipalities & their school systems. Free lunch programs, which boomed in scope in the wake of the COVID-19 pandemic, have guaranteed access to meals for students & their families, even when school is out of session. However, as we further distance ourselves from the start of the pandemic and return to a new "normal," these programs & funding have begun to diminish.
"The federal waiver, which was extended in 2021, ended on June 30. But the month before, Connecticut allocated $30 million in American Rescue Plan funds for school districts to continue providing free meals this year for as long as possible," Andy Tsubasa Field of the CT Post wrote. "Some districts that received the funds are expecting them to last until sometime [in November 2022], while others are expecting them to become depleted by the end of the 2022-23 school year."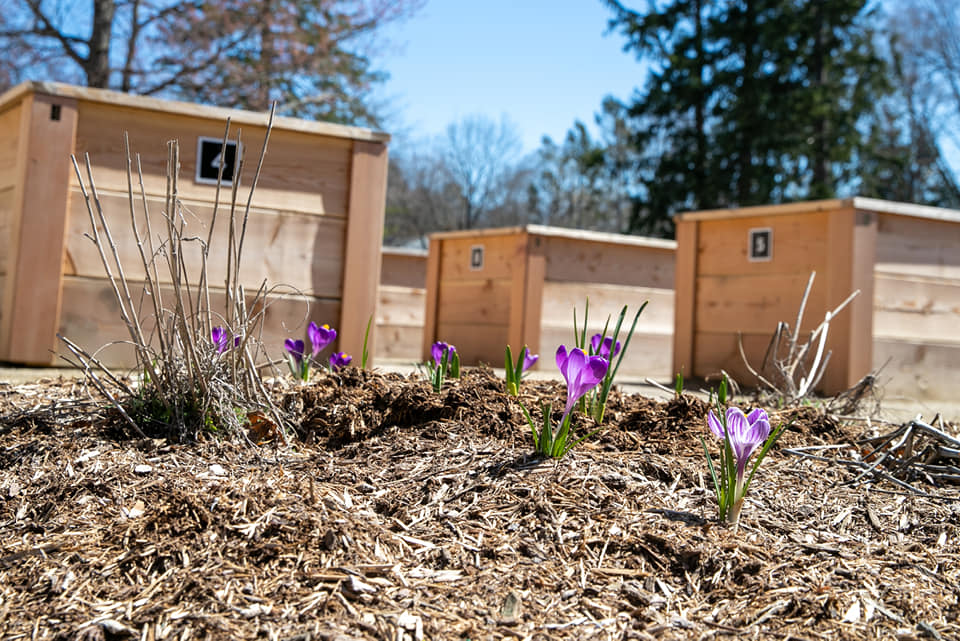 In the wake of mounting insecurity, many have turned to gardening as a means of growing their own produce. However, whether due to a lack of suitable growing space, a lack of budget or simply a lack of knowledge on the topic, at-home gardening isn't a sustainable solution for many. In steps community gardens, including Manchester's very own Spruce Street Community Garden.
The Spruce Street Community Garden (SSCG), which began as a volunteer project in 2014, has expanded through collaboration with Fresh Start Pallet Products to a total of 40-plus accessible community garden beds. With each bed serving on average four individuals, projects such as the SSCG have helped to combat the negative impacts of food deserts & have aided in the creation of a more just, equitable food and produce system throughout Manchester.
While access to gardening space is a crucial component to many, whether they live in a food desert or not, many do not have a background in gardening, particularly in regards to gardening for personal food production. The SSCG aims to bridge this gap, providing digital resources for those looking to begin their gardening journey. From virtual garden learnshops covering topics such as "Growing Food Indoors" and "Starting Plants from Seeds" to a variety of beginners tools, inclusivity and equal access remains a dedicated mission of the Community Garden.
Elsewhere throughout the state, other community gardens are also thriving, serving as a source for fresh, healthy produce and access to the lifelong skill of gardening. The Eastern Connecticut Community Gardens Association (ECCGA) offers "educational and financial resources to groups and individuals wishing to start a community garden." Whether they are a school, non-profit or simply an individual or family looking to get into gardening, organizations such as ECCGA or programs such as the Connecticut's Department of Energy & Environment Urban Green and Community Garden Program help to combat food insecurity at the foundational level.
Food deserts & food insecurity are generational problems, ones that, unfortunately, many of us will not see even some semblance of a resolution to. However, we all play a role in the betterment of our local communities. Whether it is advocating for progressive legislation, donating to a local food bank and/or community garden, or simply sharing materials through social networks, we all can contribute in the fight against food insecurity.
For further information on the Spruce Street Community Garden & its upcoming growing season, please visit the Spruce Street Community Garden's Facebook page.