NOTES from The Great Northwest Faerie Trail 2022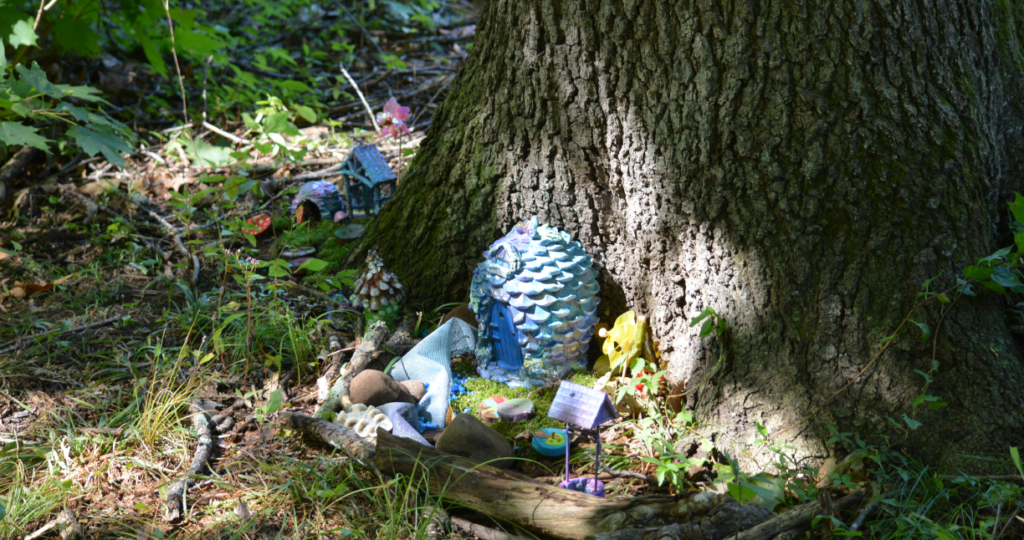 Sometimes it is the small things that make you smile, breathe a little easier, just enjoy a walk in the woods. Creativity, imagination and positive energy have been the spirit leading to The Great Northwest Faerie Trail nestled among the trees overlooking the pond, through the woods and past the turtle bog in Northwest Park. As the faeries gather up their belongings before the cold winter arrives, a heartfelt THANK YOU to all who have help to build something that has brought so much to the community – quiet moments, wishful thoughts and joyful discoveries. Notes to  the faeries are wishes for the coming year and beyond – may they bring a little hope for a future filled with kindness, peace, and love.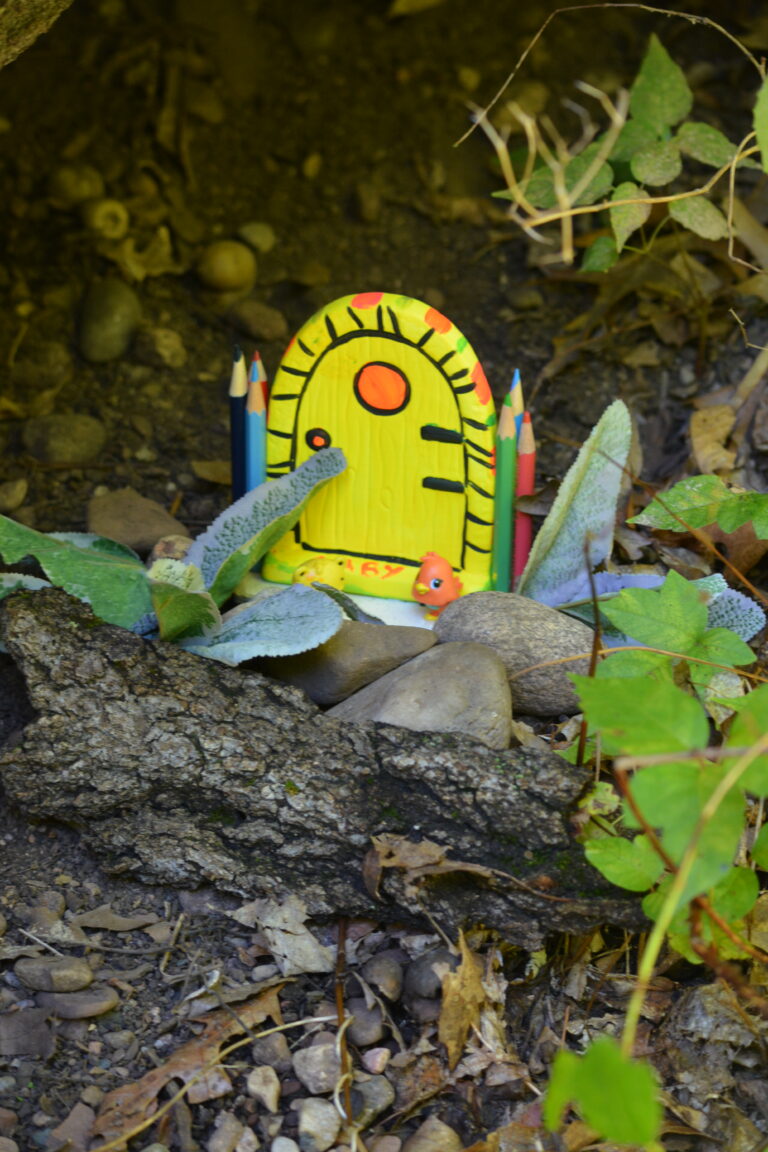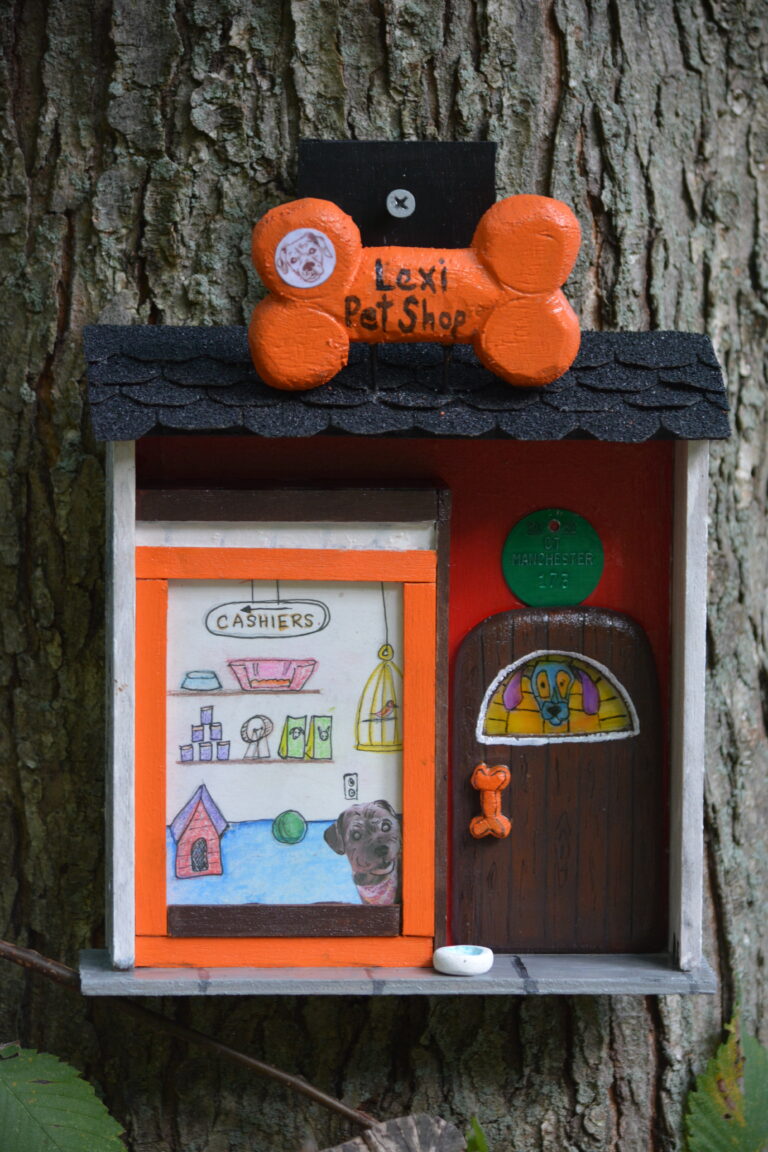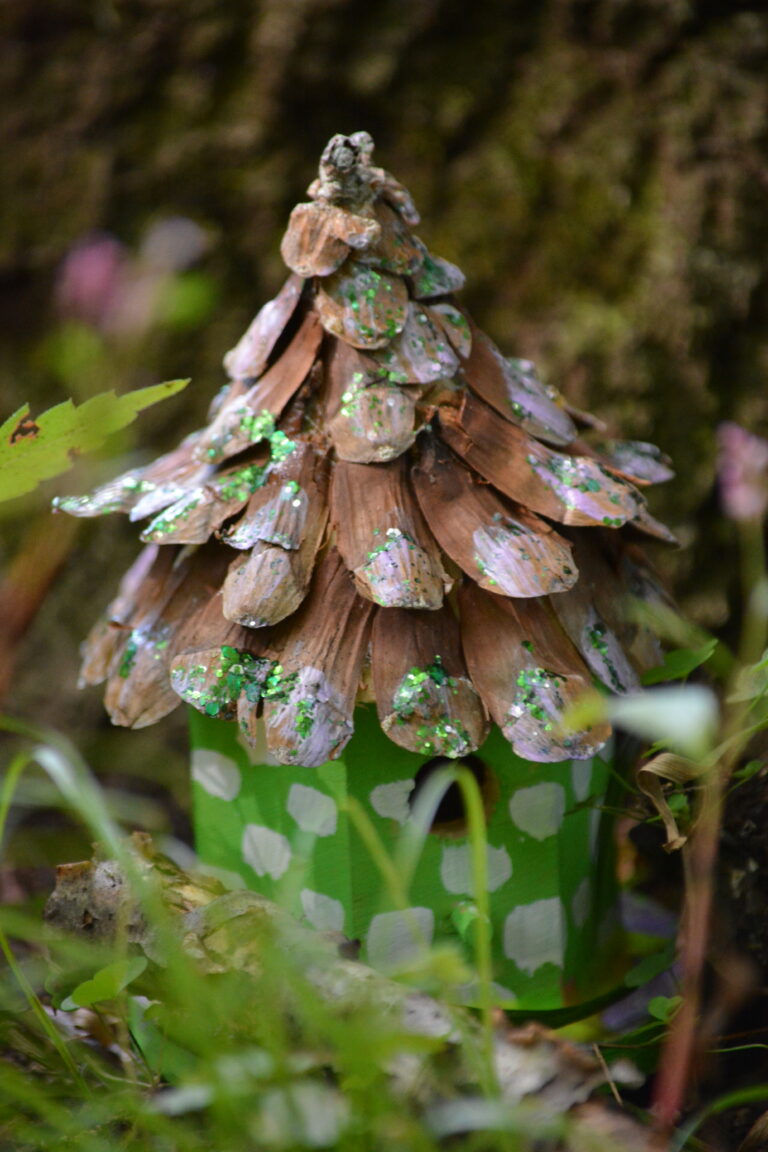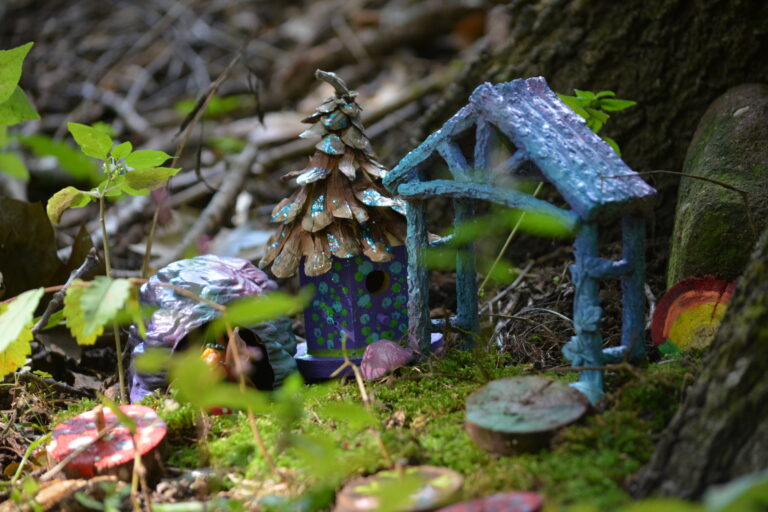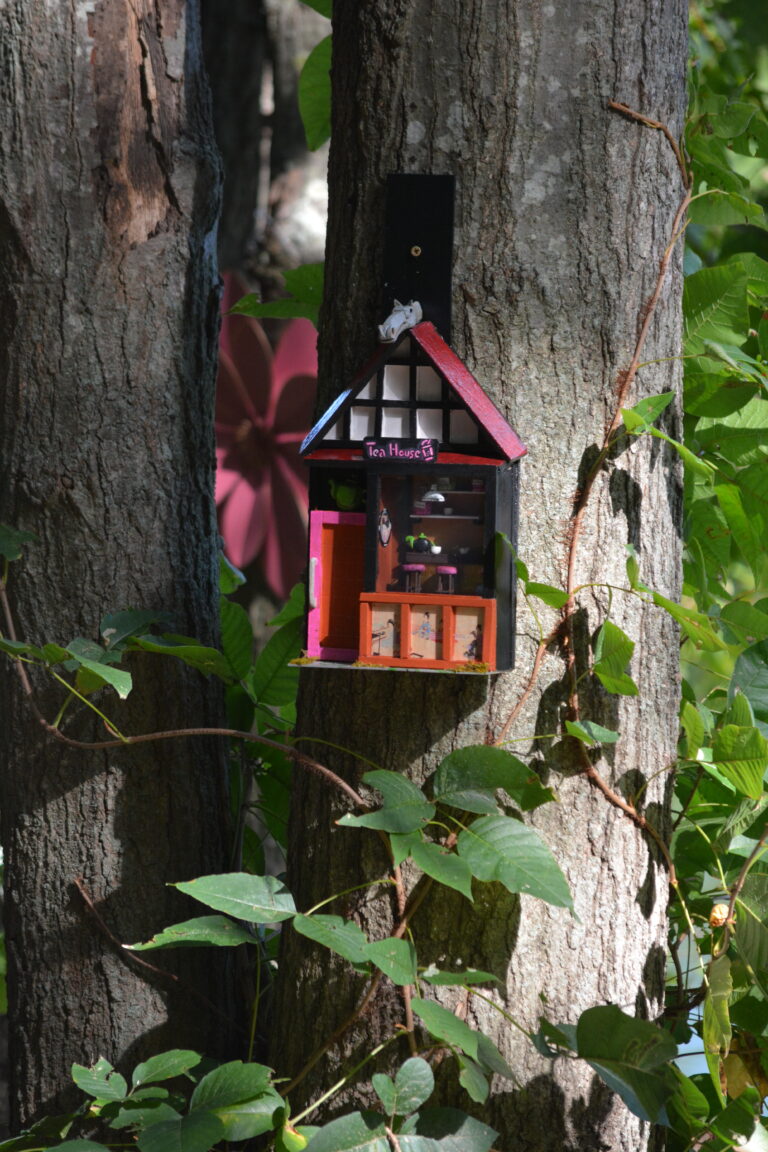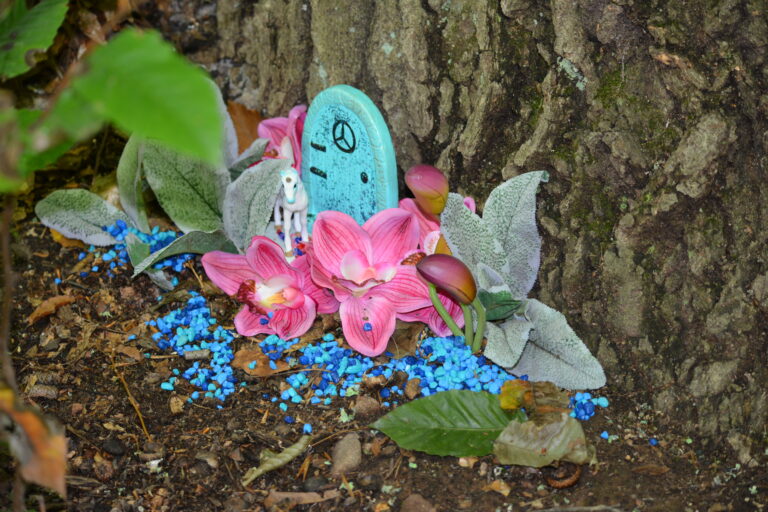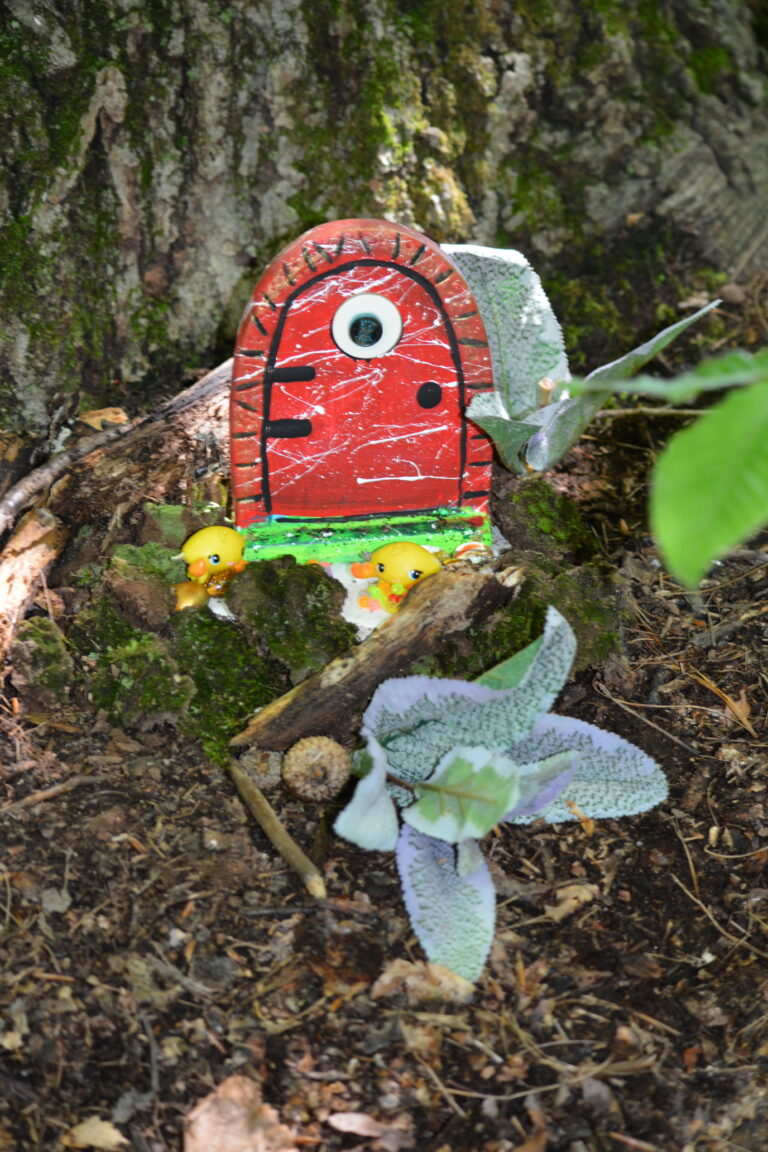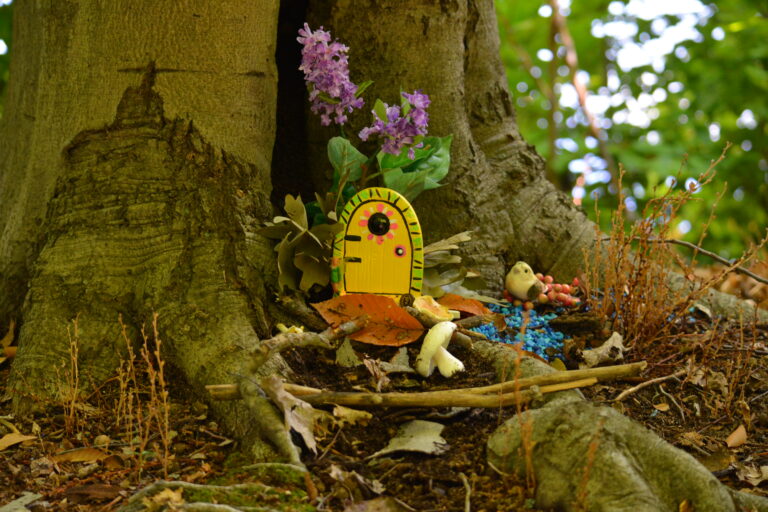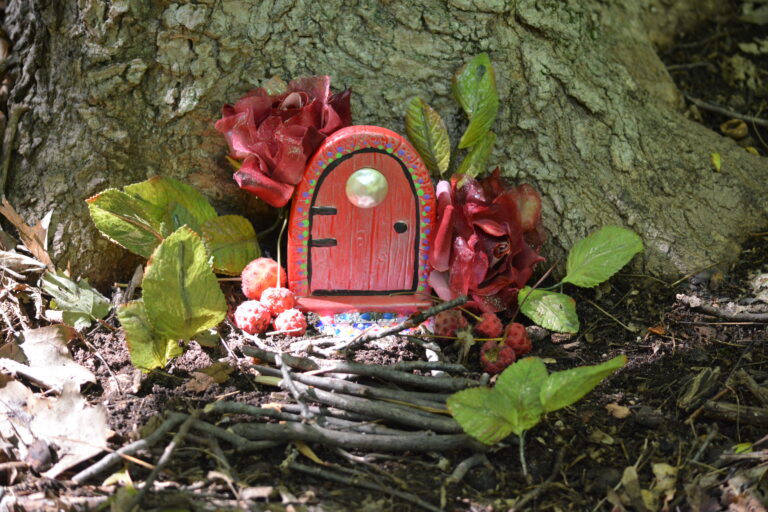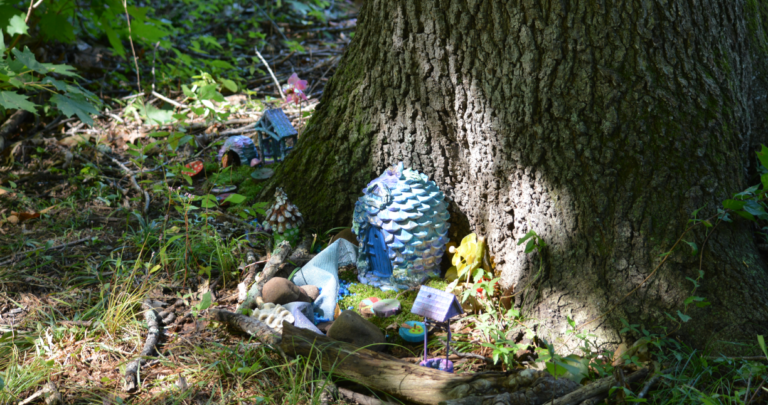 Have a fantastic Day!
I pray for my family and for everyone around the world to have a great day!
Pray for my dog.
I want my dad to be with my mom.
We loved the fairy trail – Ember
Where do you live?
Dear fairy your wings are pretty!
I want to swim with sharks.
Dearest Faeries – I am kind.We liked your houses.They are so pretty – Abigail
I love the fairies.
I want my mom to lose MS.
Live in the moment!
Mommi loves you.
Thank you for being magical – C
I come to thee on moonbeams and dust – When elves and Fairies do as they must.
Hi Fairy! Peace
Hi! Are you real?
Peace & Happiness to the world.
I know you're a lot different from pixies more majestic.
I wish happiness & love to the faeries – J Peabody
Hello, have an amazing day! Make sure to eat & drink plenty – love, A
Hi faeiries, I hope it is not too windy for your wings, fly safely – Audra, Kelly & Julian.
Thank you for the joy!
Africa will be great again.
Good Luck flying friends- P
Make a cure for Hemophilia.
Flowers are beautiful.
Dear Faeries, this is beautiful & wholesome. Me & my kids love it! Thank you, sending much love to you all! – Samantha
This is absolutely wonderful and so enchanting! Such a delightful walk!
You are magical- Mairyn
Keep bringing your magic.
I want a dog – M
Want my Grandma and Grandpa come home again soon from Ukraine. I want my backyard. – Mimi
Thank you for my own Pet Shop – Lexi
I love you faeries.
We enjoyed seeing your houses.
I know that you have all my four teeth, and thank you for the money I appreciate it. Maybe next time a dollar. – Tim
Thank you for the nice walk in your village – your Fairy Godmother
We love your houses!
Watch over me. Pray my kids come back to me. I miss them.
Keep being yourself and honest.
Dear Faeries,you are so colorful and bright – your secret admirer
Dear Faeries, hope you have felt welcome in NW Park! – secret admirer
Happiness and health to everyone.
Stay positive – Nicole,Joyce,Jean
That trail was cool – Matt
Until next year when the faeries return next summer to The Great Northwest Faerie Trail, make sure to enjoy the littles things that you may miss along the way.