Gearing Up for Our Bicentennial Celebration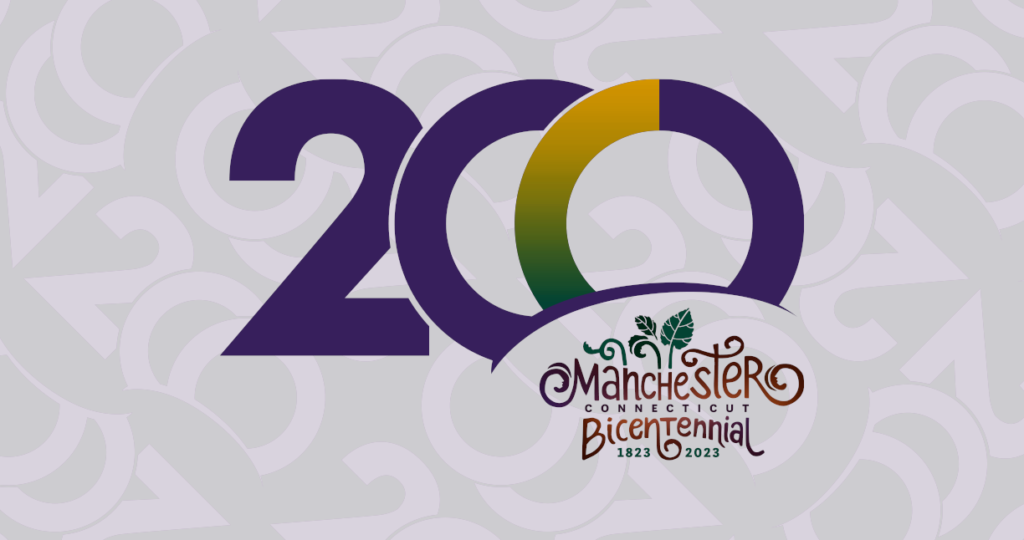 As the days get shorter and the year winds down to its close, a historic milestone looms large throughout the local community. In 2023, the Town of Manchester will officially celebrate its Bicentennial, a commemoration of the town's 200th birthday, an evaluation of its rich history, and a look to the future roads not yet traveled.
The Town of Manchester Bicentennial Celebration will be a year-long commemoration, consisting of opportunities to "remember the past, celebrate the present, and dream about the future." Festivities will include historical and educational programs, special events, commemorative projects and much more.
Before celebrating one's history, it is crucial to first familiarize yourself with it. The Town of Manchester, which was originally part of Orford Parish, successfully incorporated itself in 1823. As an early industrial town, Manchester was a production powerhouse, producing "everything from paper to repeating rifles and glass," according to Connecticut History. However, one of Manchester's earliest claims to fame are the Cheney Brothers, known not only for their production genius, but for their community building and hometown spirit.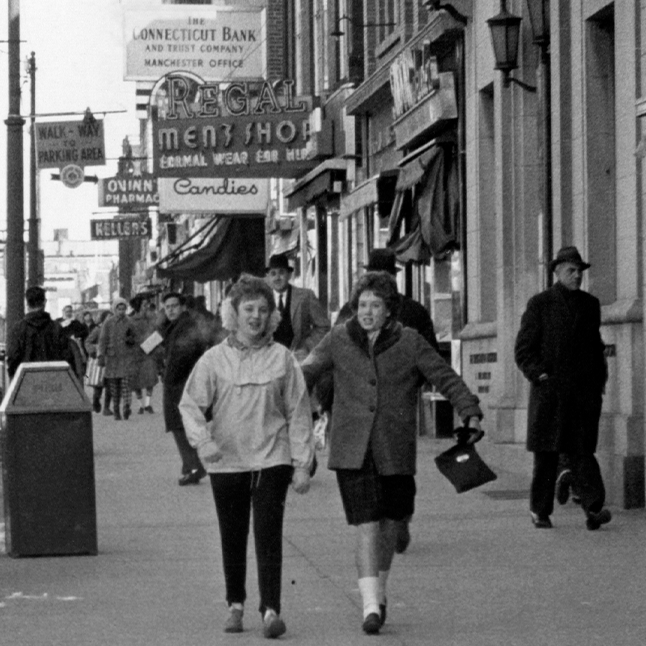 "Cheney Brothers, founded in South Manchester in 1838, gradually became world famous for premium quality silk thread and fabrics – as well as for the invention of innovative silk processing techniques," the Manchester Historical Society wrote. "Cheney Brothers were renowned as well for their generosity and public spiritedness – building over the course of 50 years a 'model community.'"
This sense of Manchester as a "model community" is one that has been recognized by not just the locals. In honor of the Town of Manchester's 150th birthday (or its sesquicentennial for all of our sesquipedalian readers), President Richard Nixon penned a letter to the community, applauding the achievement as well as thanking the town for its contribution to the nation as a whole.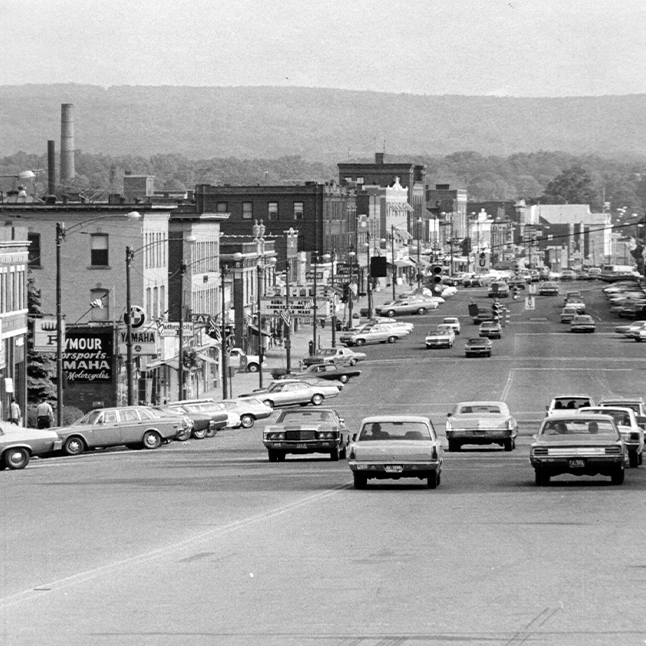 "The early colonial settlers to Manchester brought with them a spirit of enthusiasm, determination, and cooperation-qualities which not only helped to build a community with a rich heritage, but also contributed to the growth and prosperity of the United States as a great nation," President Nixon wrote. "America needs these qualities as it faces the future, and I feel confident that, proud of your past, the people of Manchester will look ahead with renewed vigor and dedication."
This sense of vigor and dedication rings evermore true in Manchester in 2022 and beyond. From the collective reaction and response to the COVID-19 pandemic to the municipal commitment to creating a more equitable, just town for all, and the Manchester community has shown its resiliency and sense of togetherness, one that its earliest founders proudly bore two hundred years ago.
Other local leaders and policymakers echoed the sentiments of President Nixon. Thomas Meskill, the 82nd Governor of Connecticut, wrote to Manchester in 1973 to congratulate the town in honor of its Sesquicentennial, applaud the spirit of the community and prepare it for its turbulent yet exceedingly exciting future.
"The story…of Manchester has, fortunately for the town, been one in which a deep appreciation of the gifts and traditions of the past has been combined with a lively concern for the future," then Governor Thomas Meskill wrote. "This is, for the town and for its friends, a special moment for looking both ways-back over the creditable road that has already been traveled, on down the difficult, challenging but rewarding highway of the future."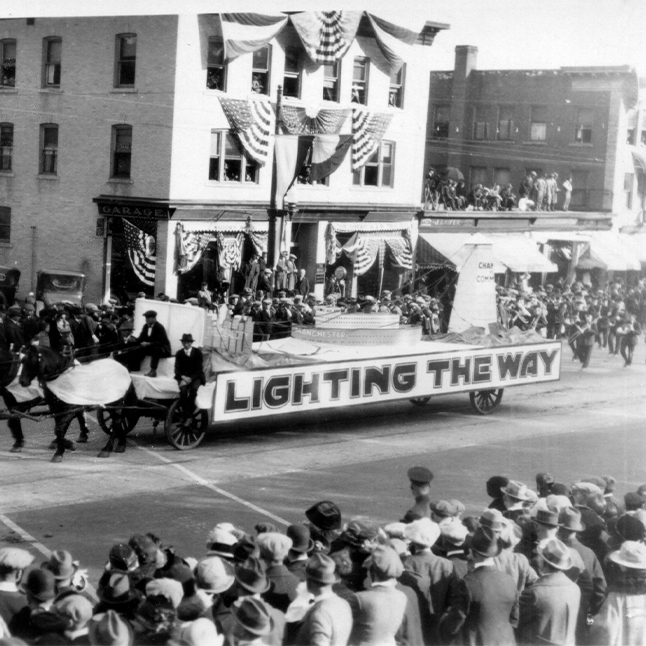 Despite being written nearly 50 years ago, Governor Meskill's words still ring true for Manchester's Bicentennial. The celebration is deliberately threefold: a celebration of the past, an exploration of the current state of the town, and a look to the future. In many ways, it is the culmination of the past, both the triumphs and pitfalls, that have helped to define where we are as a community and the "difficult highway of the future" that we will soon travel.
How does one even begin to encapsulate the spirit, achievement and scale of a bicentennial celebration? Well, look no further than the official Town of Manchester Bicentennial website. This is the digital home to all aspects of the upcoming celebration, including its event schedule, partnership opportunities and much more.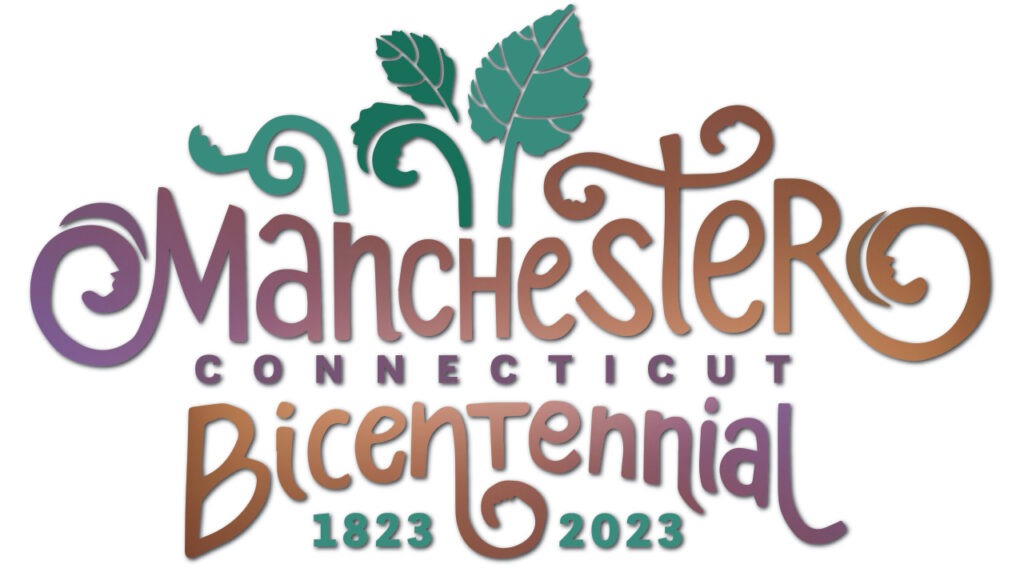 Become A Brand Partner – As a true community celebration, the Town of Manchester Bicentennial wants all to feel welcome and included, whether you are a Manchester lifer or are spending your very first fall in town. Become a part of the celebration and show your pride in your town & community by becoming an official Bicentennial Brand Partner. Use any of the official bicentennial brand artwork, including logos, letterheads, templates and more, to dress up your organization or to include in any of your Bicentennial marketing and promotional materials.
What does it mean to become a brand partner?
Access and use of bicentennial brand and logo for your organization and associated celebration.
Recognition and inclusion of your organization and associated event, and/or project in the official Bicentennial Events Guide.
Inclusion of your organization and event/project in other methods of promotion to include, but not limited to, the official Bicentennial website, Better Manchester Magazine and more.
An opportunity to showcase your organization, project, and pride for the Manchester community.

To become an official brand partner, complete the Bicentennial Partnership Form. Once completed, you will gain access to Bicentennial branding materials for your organizations' use.
Become A Volunteer – Interested in showing your support by serving as a volunteer? Leadership and support opportunities are available in the following volunteer activity tracks: History, Education, Family and Community Events Celebration, Engagement Grant Partner and Projects.
Individuals interested in volunteering can complete the digital Bicentennial Volunteer Signup Form.
Grant Giving Program – As a philanthropic component of the Bicentennial Celebration, the Bicentennial Grant Giving Program sought community partners and organizations interested in contributing to the year-long celebration. Facilitated by the Manchester Youth Commission, the program requested applications from local Manchester non-profit 501(c)(3) organizations and/or government/education organizations, neighborhood groups, religious organizations, or other appropriate organizations.
Event Schedule – The Event Schedule will host the Bicentennial program slate, including both official Town of Manchester events & events and programs by Brand Partners. The official Bicentennial Event Schedule will be posted in April 2023.
Preserve Your Story – The Town of Manchester, in partnership with History Chip, wants to preserve your story. As we look back over the story of Manchester, through official Town documents & history keepers, there is one crucial component that can not be forgotten: the lived experiences of Manchester's residents.
Residents will be able to submit their story to History Chip in a variety of ways. Whether as a written, audio or video submission, individuals will be able to share their Manchester-centric stories and memories with the broader local community.
History Chip, which was founded in 2009, emphasizes the power of storytelling and history-keeping, arguing that "history is created one micro story at a time until it forms a complete mosaic of the complexity and depth of our larger story."
Branding for the Future – Manchester's Bicentennial Celebration honors the past, celebrates the present, and is an opportune time for us to envision the future. This celebration will kick off in alignment with a Town-wide Branding Initiative focusing on creating a story, mission, vision and identity for the future of the Town of Manchester. This initiative will begin with community-focused engagement efforts in the Spring of 2023 which will garner insights and community input that will directly influence the future of the Town's brand.
To learn more about Manchester's Town Branding Initiative, please visit: yvmmct.com/branding
Shop the Store – From hoodies to t-shirts, aprons to dog bandanas, the Bicentennial Merch Store has plenty to deck you out with to show your town pride. The online store will officially launch in January 2023.
The Town of Manchester Bicentennial Celebration is a community event in the truest sense of the term. The celebration implores all who have staked a claim in Manchester, whether it is their home, place of work or simply a spot they like to spend their free time, to unite as one in celebration of its 200th birthday.