Spruce Street Farmers Market Returning This Summer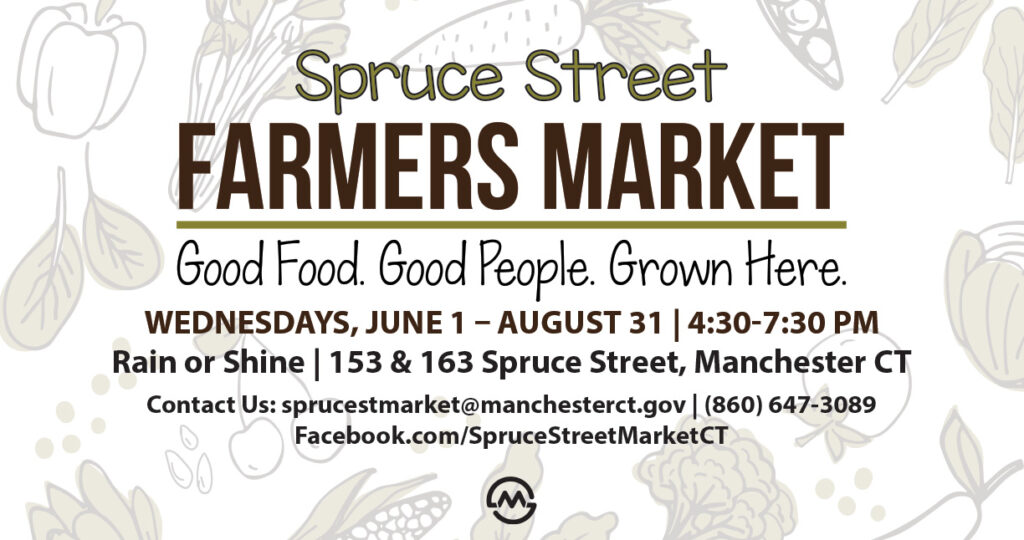 The Spruce Street Farmers Markets will be returning this summer with even more dates to buy produce and goods from local farms and small businesses. Every Wednesday evening from 4:30 to 7:30 p.m., join us at Market Field at 153 & 163 Spruce Street to enjoy time with friends and family while supporting the local community and Connecticut small businesses.
Combined with the Northwest Park Farmers Market beginning on August 18, Manchester will be hosting a market every Wednesday from June 1 to October 26 for the first time, a great accomplishment according to Cynde Acanto, Market Coordinator for both farmers markets.
"The community has truly embraced our markets and vendors," Acanto said. "Attendance is increasing each year. We love seeing repeat visitors, and meeting new ones."
Growing up on a family farm, Acanto previously worked as a social media coordinator for another local farmers market. She found she loved visiting with market vendors and customers and helping the market grow. Taking that experience to Manchester, Acanto is entering her third year as Market Coordinator, years that have seen the Spruce Street and Northwest Park Farmers Markets grow.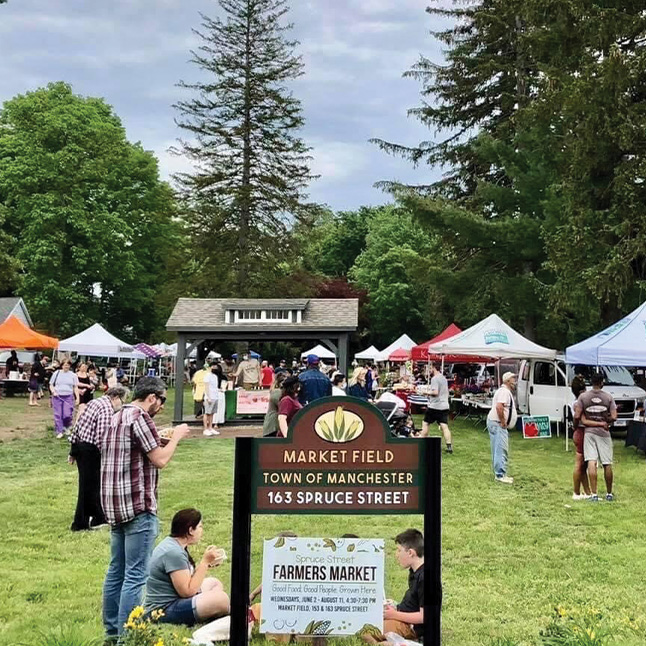 "We have a diverse array of Connecticut small businesses at our market, including some who have been with us since the start," Acanto said. "Our expanding customer base and market season are also a draw for new vendors." 
Each market will feature 25-35 farms, food vendors, and artisans, with one to two food trucks providing meals and refreshment for shoppers. Shopping at the Spruce Street Farmers Market will benefit local businesses and provide fresh food to all who come by.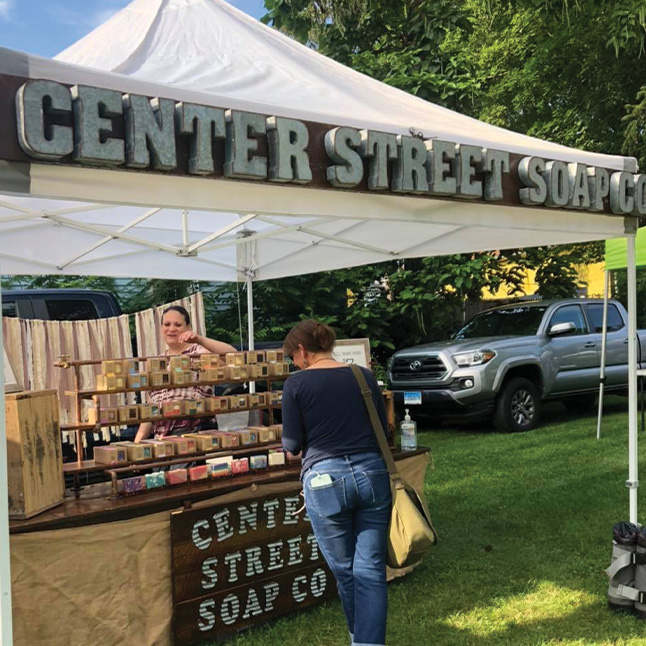 "Most importantly, farmers markets offer shoppers the option to purchase the freshest food directly from the source. Farmers markets offer small businesses an opportunity to sell their wares and build their customer base," Acanto said. "Our market accepts SNAP/EBT cards and credit cards to make shopping convenient for all. And the market is the perfect place to get outdoors and visit with friends—or make new ones!"
In addition to accepting SNAP/EBT cards, the Spruce Street Farmers Market will double SNAP benefits up to $10 through a partnership with End Hunger CT. Spending $10 with a SNAP/EBT card will get shoppers an additional; $10 dollars to be redeemed for fresh produce at the market. And in collaboration with the Manchester Early Learning Center (MELC), a new way to increase access to fresh produce is coming to the Spruce Street Farmers Market.
"This year we are also excited to launch our Power of Produce (POP) Program," Acanto said. "During each market, every child who visits our Welcome Pavilion will receive a $2 voucher to be used for fresh produce."
According to the USDA, "A lack of access to fresh, healthy foods can contribute to poor diets and higher levels of obesity and other diet-related diseases." Things like farmers markets "can help address the problems of unemployment and lack of access to healthy food simultaneously. When underserved communities connect with regional producers and food businesses, the connection expands marketing opportunities, drives the growth of new local businesses and jobs, and increases food access."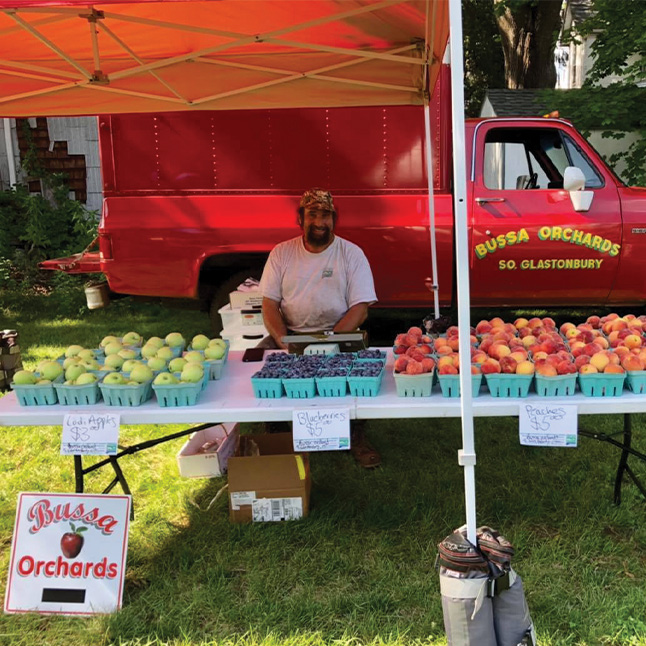 Eating locally grown food has many additional benefits beyond supporting local producers. According to Michigan State University, the shorter distance between the farm and the market means that food is picked at the peak of ripeness, leading to better taste. Less time in transit means the produce retains a greater share of its nutrients, while helping local farms preserves green spaces in our communities.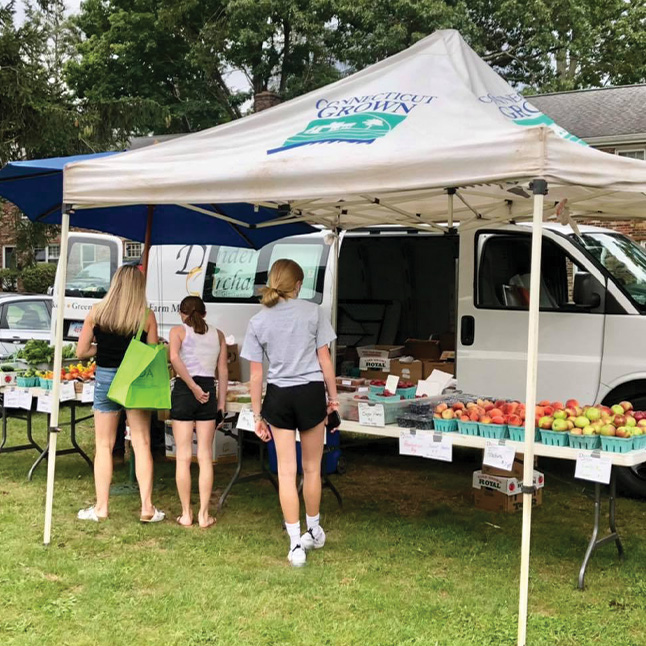 Below is a list of the full-season vendors who will be at the Spruce Street and Northwest Park Farmers Markets. In addition to these, guest vendors will be rotating through the market. Check out the market's Facebook Page here for the full schedule of guest vendors and food trucks. We hope to see you and your family soon at the Spruce Street Farmers Market.
A Clay Zone
Allard Family Farm
Amazing Ackee
Better Together Bakery
Birch Mountain Farm
Bloom Bake Shop
Bussa Orchards
Center Street Soap
Crafted to a T
Dondero Orchard
Fernandes Farmstead
Granny's Pie Factory
Jeff's Kettle Corn
LadyBugs Breadstuff
Ovelle Coffee
Soft Petalz
The Ital Juicery Co.
The Tasty Empanada
Town of Manchester
Wilkinson Farm