Manchester to Host Juneteenth Freedom Day Commemoration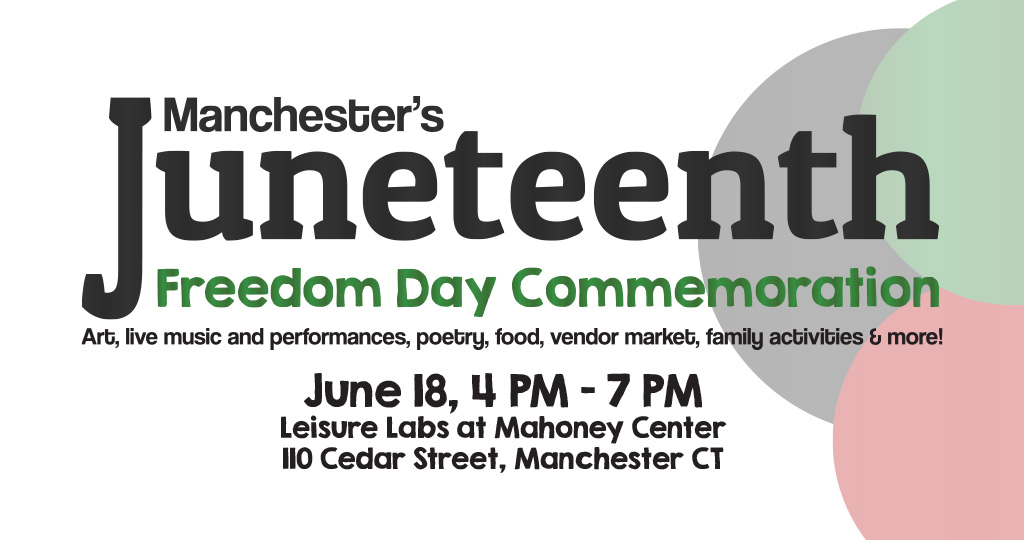 On June 18, Manchester will be hosting its second annual Juneteenth Freedom Day Commemoration at Leisure Labs at the Mahoney Center. From 4 PM to 7 PM. Join your neighbors in a celebration of Juneteenth, Black History, and culture. A collaboration between the Town of Manchester's Department of Leisure, Family, and Recreation and its community partners. This year's event will feature thoughtful speakers, live music, poetry readings, a black-owned food & vendor market, family activities, and more!
Juneteenth celebrates June 19, 1865, the day that Union soldiers marched into Galveston, Texas, and enforced the Emancipation Proclamation, ending slavery in Texas. This came nearly three years after President, Abraham Lincoln had proclaimed that they: "Shall be then, thenceforward, and forever, free."
Every year since, Juneteenth has been celebrated in more and more locations, with the day finally becoming an official federal holiday in June of last year. The Town of Manchester recognized Juneteenth as a municipal holiday in late 2020, with its first successful Juneteenth celebration!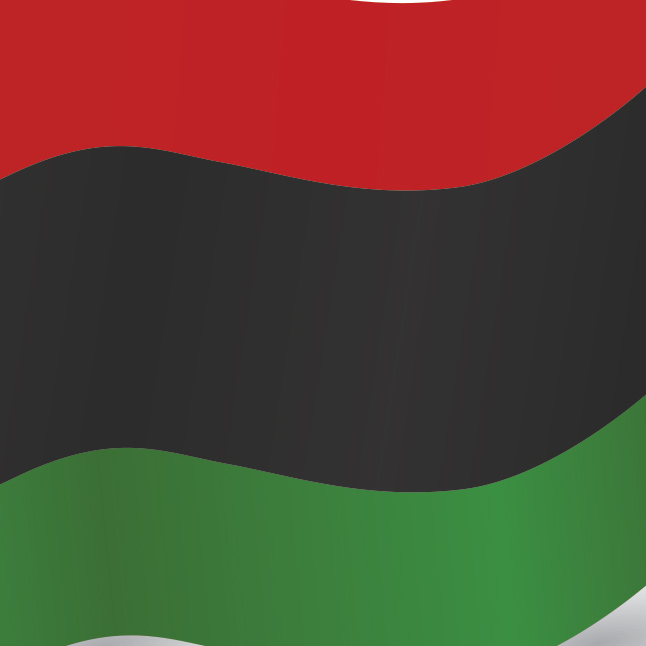 "As a Town employee and a resident of the Town of Manchester I believe the commemoration is another way of us showing the dedication and commitment to our community," said Calvin Harris, Senior Recreation Supervisor and head of the Juneteenth planning committee. "The commemoration is a celebration of freedom and ensuring that we observe the emancipation of enslaved African Americans. The Town has and will continue to work toward equality and will recognize our black brothers and sisters on this day…Juneteenth!"
This year's Juneteenth Freedom Day Commemoration will feature a wide range of activities for all ages, with opportunities for both fun and educational activities for the entire family!
"It's been really special to be part of the planning process for this celebration the last couple of years," said James Przybylski, Recreation Supervisor and another member of the planning committee. "There is a real vibrancy and sense of community that is just undeniable on Juneteenth. It's a date that I really look forward to on the calendar."
The event's main stage will feature speakers and readings, alongside live music and entertainment, including a libation ceremony and drum roll by Brother Abu Alvin Carter and a presentation by the African American & Black Affairs Council. Gwenneth Douglas will be singing the "Black National Anthem," and a selection of gospel songs, along with a performance by Hartford Proud, a youth music and dance organization. Between performances and speakers, a DJ will be on hand for music to keep the celebration going!
The food court and vendor market will feature local black-owned businesses and restaurants including; barbeque from Thomas' Smoky Pit Stop, and cheesecake and baked goods from the Wright Slice of Cheesecake. Local vendors will be selling a wide range of goods from art to beauty and wellness products. Vendors will include Sisters Soap Box, Reader's Block, A Clay Zone, and more! Whether with a plate of food or a handcrafted gift, come out and support local black-owned businesses and the community.
The Luminaries for Change Garden will feature last year's Luminaries for Change Exhibit. This exhibit was selected for the Luminaries' contributions to race, equity, and social justice in the Manchester community. Take a walk through the garden and find out more about those who have striven to make Manchester a more diverse and equitable place.
For kids and teens, Rec on the Run will be on-site, with themed take-home activity boxes and educational FACT cards. A bounce house and other inflatables will be on-site to provide active fun for children, while YSB's Teen Corner will be distributing activities and resources for young adults to learn about the history and meaning of Juneteenth. The Marcy MacDonald Pool will be open for swimming and the Creative Corner and family activity with the Manchester Police Department means that there will be plenty to do for children and families together.
In recent years the community has seen Manchester become an increasingly diverse place to live, and this year's Juneteenth Freedom Day Commemoration celebrates that diversity and honors the history of the holiday and of black Americans.
"It is important for Manchester to celebrate Juneteenth because we are a very diverse community," Harris said. "We recognize and honor all of our diverse population; being black should and is celebrated."
The Town of Manchester and the community partners making this event possible hope all Manchester residents will come out and celebrate Juneteenth with the community. This year's Juneteenth Freedom Day Celebration is an opportunity to learn more about the history and meaning of Juneteenth, as well as an opportunity to spend a fun day with your family and your neighbors. We hope you will join us in this celebration of Black history and culture.