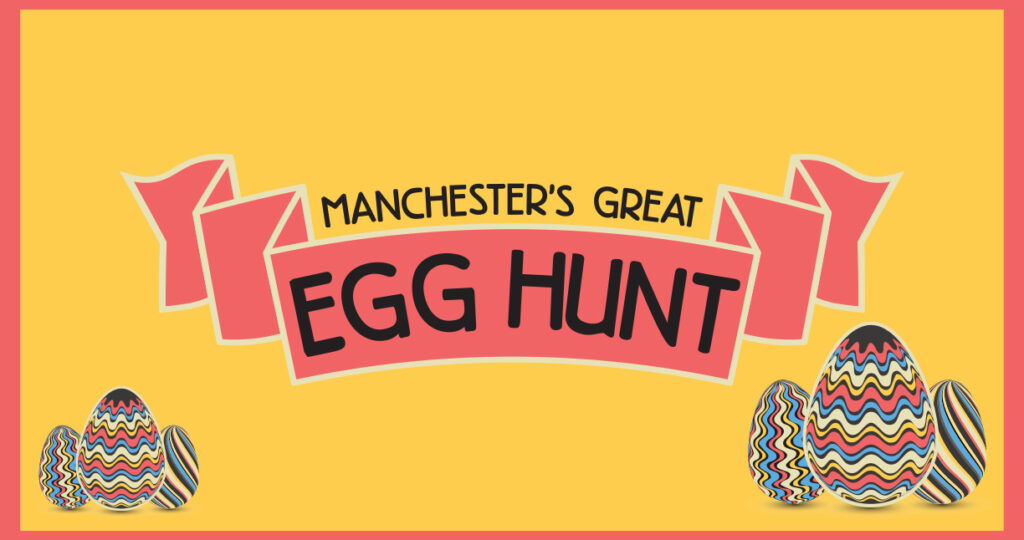 Spring has Sprung, a great time of year to enjoy the outdoors. Eggs  are a sign of new life, un-hatched potential , and hope for the future. Some Asian cultures, the egg is seen as a symbol of luck and wealth. It is always fun to hunting for Easter Eggs no matter how old or young you are. Northwest Park invites  you come visit and see if you can find the EGGS! Bring your camera and grab a selfie, enjoy the day! Local artists have joined in and decorated giant eggs located through out the park for your enjoyment. New this year, make sure to hike around the loop trail, behind the Butterfly Garden and past the turtle bog – wonder what you will find, eggs maybe? If you find one, take a picture and share it with us #thegreategghunt, #manchesterrecreation,#the tiny gallery,#northwestpark.
Please note: leave the eggs in place for  the next hiker to discovery.
Whitney Rogers, along with her daughters Juliet (age 4) and Bianca (age 2) completed "The Kindness Egg" as a collabo-rative creation. Whitney has always been fond of the arts with a background in performing arts. Her most recent paint-ings were highlighted in the "Fresh StART" and "Inspiration" exhibits shown in The Galleries @ WORK_SPACE on Main St. in Manchester. Currently residing in Glastonbury, it truly warms Whitney's heart to be participating in this event taking place in her hometown. The artists hope the egg hunters have a fun, interactive experience; they hope the people visit-ing this egg are reminded of the importance of being kind, caring, and inclusive to all.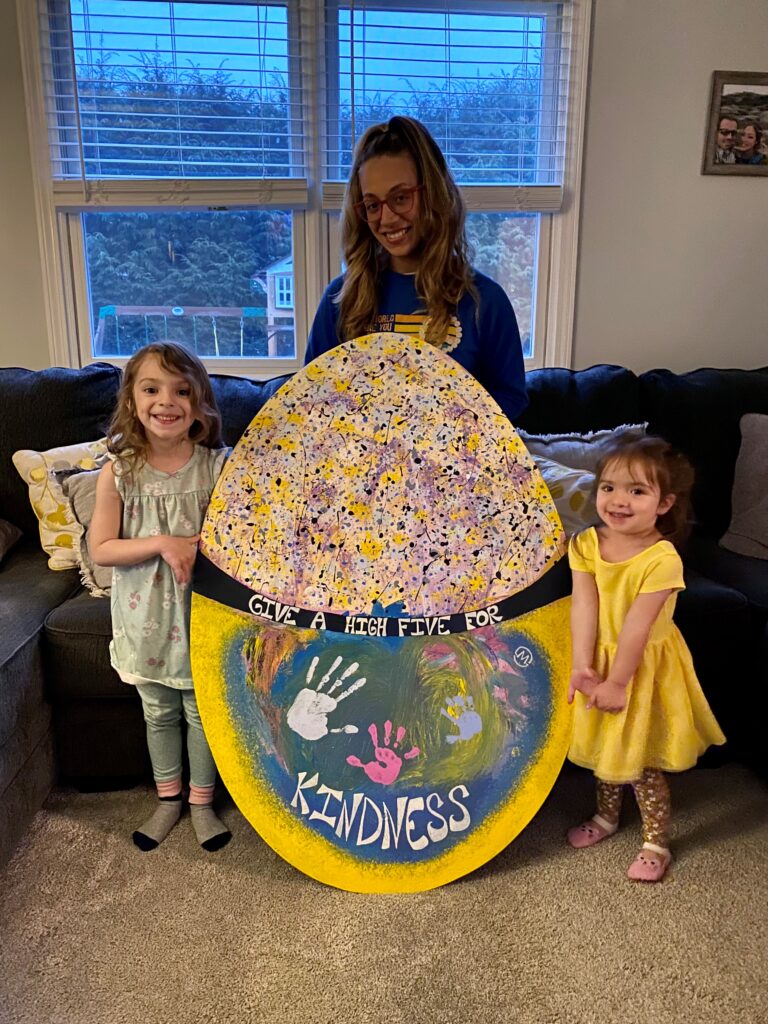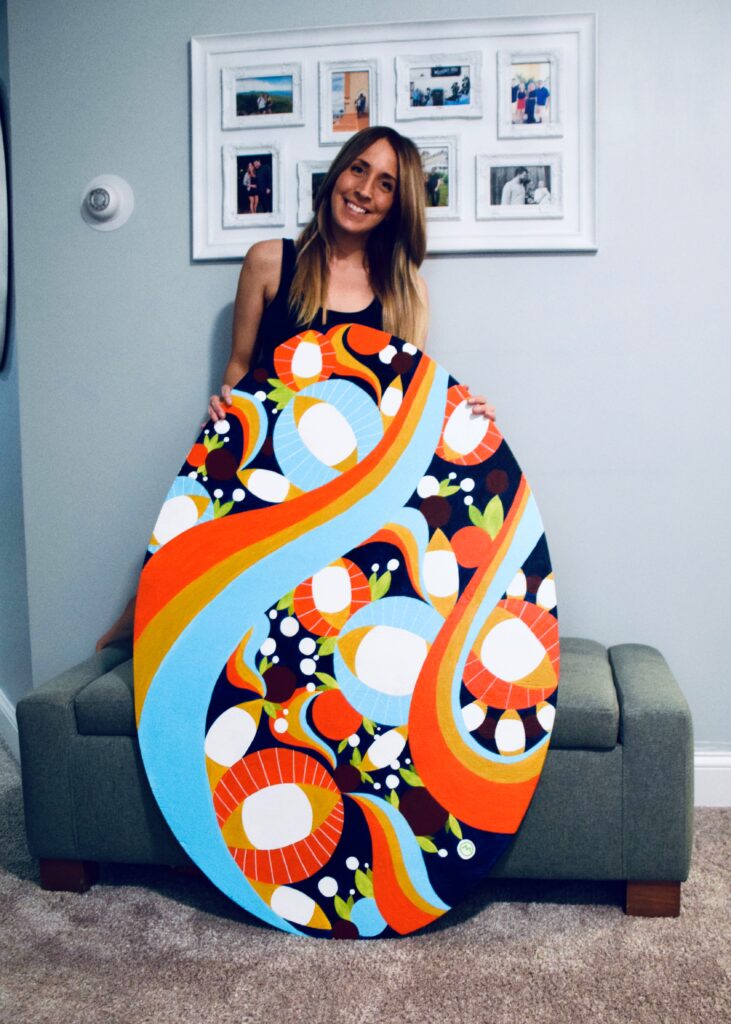 Kasey Quaglia is an artist born, raised and currently based in Manchester, CT. Kasey studied fine art with a concentration in printmaking at Central Connecticut State University where she honed her craft under the guidance of mentors Sean Gallagher and Cary Smith. She's most inspired by the psychedelic art of the 60s & 70s as well as bold, colorful and organic shapes that incite joy. Her recent work has been showcased in the 'Fresh StART', 'Inspiration' and 'Sunrise/Sunset' exhibits held at The Galleries at WORKSPACE and the 'Family Affair' exhibit at the Tiny Gallery in Manchester. While not creating art, Kasey can be found running her small business, Fox Hill School of Music in Vernon with her husband Ben.
Sarah Sheeler, 34, was born and raised in Manchester. She is a mom of six children and aims to teach them the value of nature, adventure and creativity. Sarah and her family love all things arts and crafts, music and discovering new places. She created this fluid art egg with her 9 year old twins, Olivia and Emily, using acrylic, latex and silicone. They hope you will enjoy a walk outside this spring in Manchester parks, find their egg and feel inspired to get started on a creation of your own!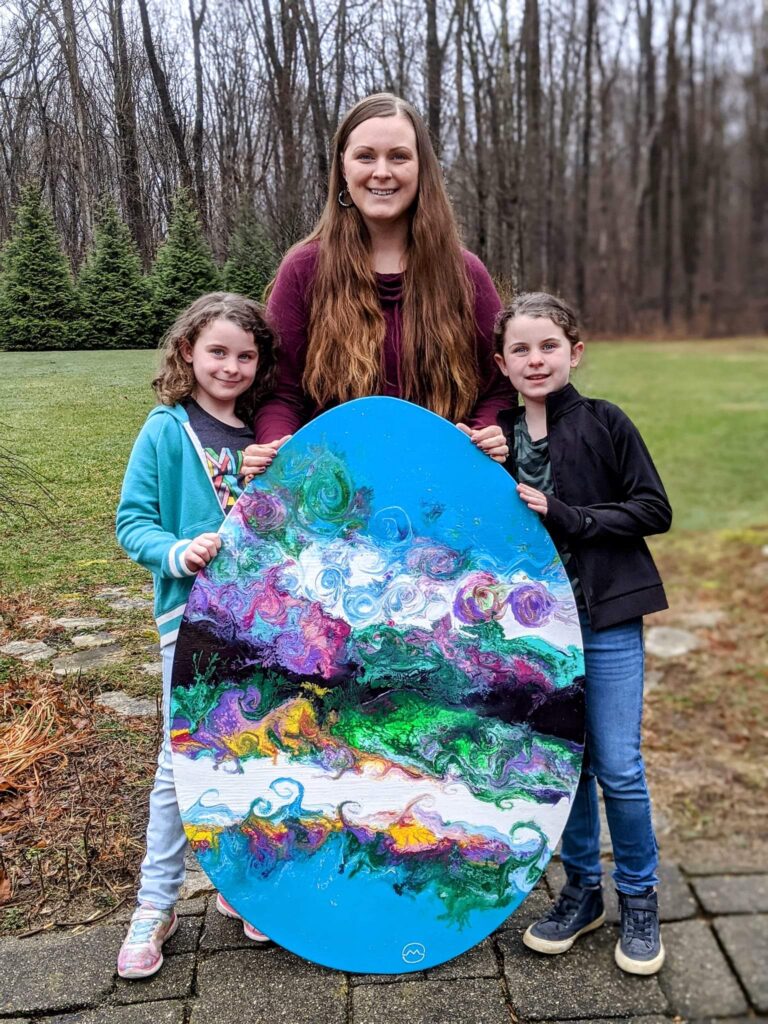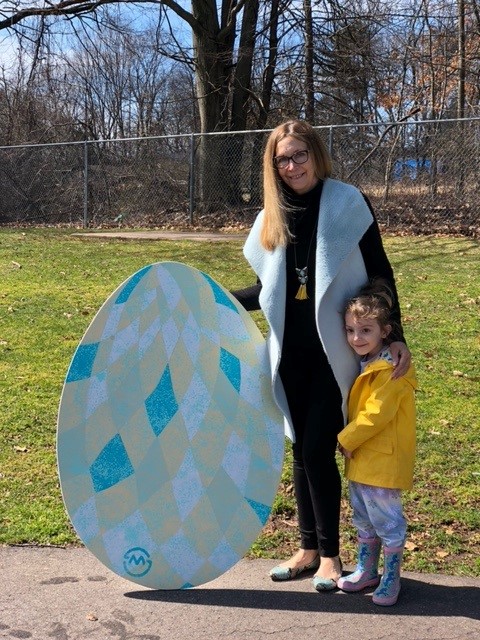 Sharon is a self-taught artist and former, longtime Manchester resident living and creating in her Bolton studio.   Sharon's artistic affiliations are with the Manchester Art Association, WORK_SPACE, and the Wadsworth Athenaem.
Mawson Made is a Seamstress/Costume Designer based in Manchester, CT. Always looking for adventure and fun, love the outdoors, camping, live music, good food and to try new things…tinkering and being creative and of course sewing — cons, fairies, everything artistic…life is too short!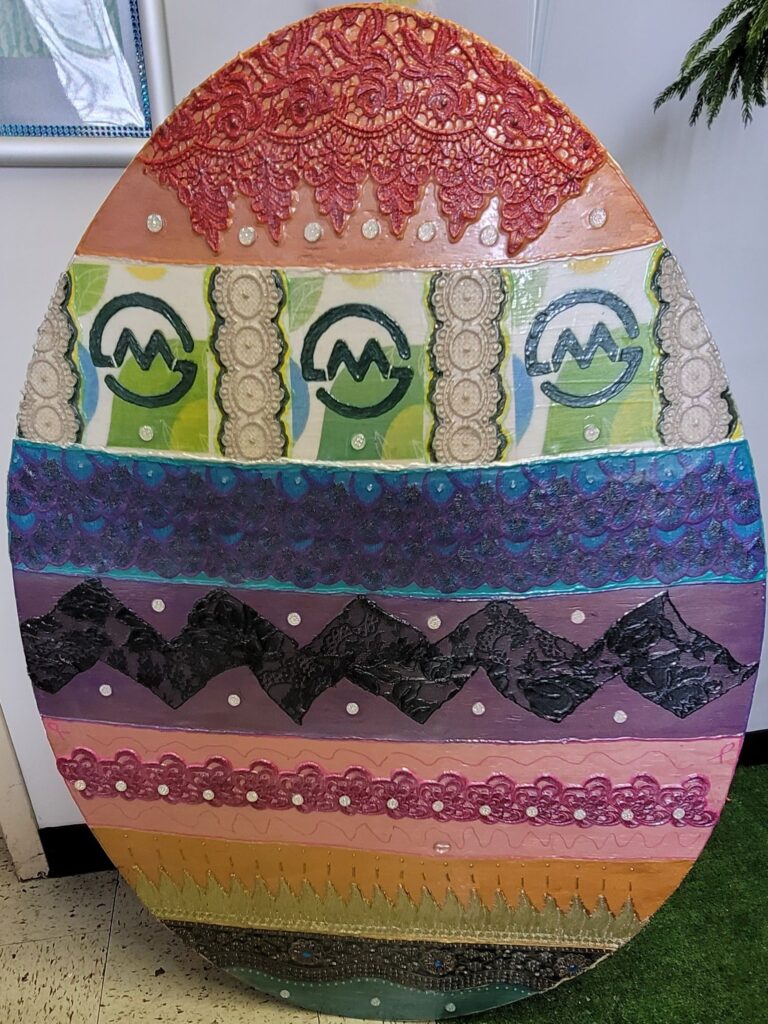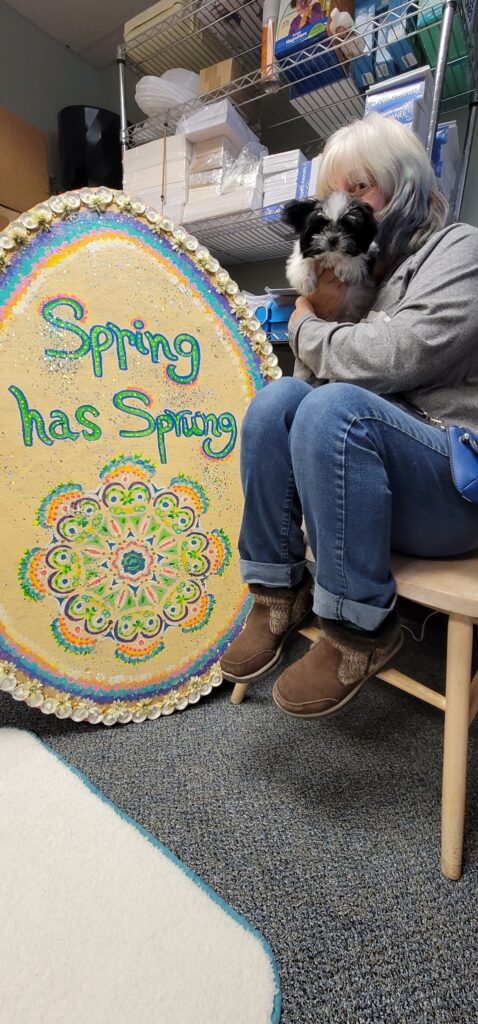 Design, color, and all things creative are my passion. Through the lens of my Nikon, I see what others neglect and collect the moments that fade way too fast. The world is my canvas and the sands of the beach capture my heart. We are all given gifts to SHARE.  Yes have awards for my work but the best reward are the smiles my work brings to others!