Rebuilding Together Manchester to Begin '30 Days of Caring'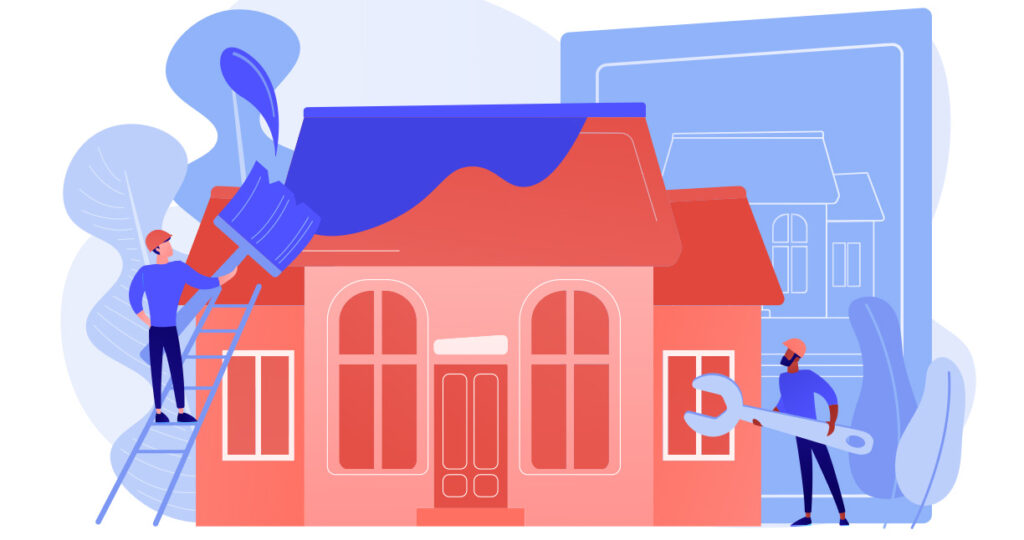 This April, Rebuilding Together Manchester is celebrating 30 years of service to the Manchester Community with the 30 Days of Caring. Each day this April, those at Rebuilding Together Manchester will work to improve the Manchester community or thank the donors and partners who have helped them along the way. Reaching that milestone has meant a lot to those who have benefitted in that time and those who have played a part, including Executive Director of Rebuilding Together Manchester, Molly Devanney.
"It means we've done a lot of work in Manchester. And really just talking about the 30 Days of Caring, it's just kind of spotlighting a lot of our donors that we've had throughout the years," Devanney said. "We're doing a couple of park cleanups, we're doing some rehab of houses. Just kind of giving back to Manchester and continuing our legacy of giving back to the community."
Rebuilding Together Manchester is the town's chapter of the national organization, Rebuilding Together. Manchester's chapter was started in 1992 by Steve Cassano and Phil Bambara as a service project for graduates of the University of Notre Dame. Since that time, it has grown into a powerful force for positive change in the community.
Here in Manchester, the group helps low-income homeowners, especially the elderly, disabled, and families with children, rehabilitate and maintain their homes, allowing them to stay within them for longer. Residents must show proof of income eligibility, and what Rebuilding Together does for them is free of charge. The group also tries to work with those who are above the income level but are burdened by large medical debts. According to the Town, Rebuilding Together Manchester has worked to rehabilitate over 1,300 homes, with over 20,000 volunteers over the course of 30 years helping work towards the group's mission.
The centerpiece of the 30 Days of Caring will be National Rebuilding Day, observed throughout the country by Rebuilding Together chapters on the last Saturday of April. Hundreds of volunteers will be going out on April 30th to places throughout Manchester helping residents in need to clean their yards and rehabilitate their homes.
"Rebuilding Together keeps people in their homes a lot longer than they typically would be if we weren't available. We do simple things like a yard cleanup in the back for homeowners that live in houses…like they're in their 70s, 80s, and they just can't keep up with the yard work." Devanney said. "It's become too overwhelming for them. We'll do their big spring cleanup…[which] takes away that big expense of spring cleanup for some of the houses that people would need."
Volunteers will clear brush, remove the trash, put down mulch, and plant flowers. The group also helps with some indoor issues, such as plumbing, as well as making homes accessible for the handicapped and the elderly. Rebuilding Together along with its partners will install ramps and stairlifts. These measures allow Manchester residents to stay in their homes, and often stay a part of the Manchester community. Devanney told the story of one woman who finally agreed to let Rebuilding Together install a stairlift after some resistance—she was overjoyed with the result.
"We're just helping a lot of long-term Manchester residents stay in their house a lot longer they would have. Otherwise, if she didn't have the stairlift upstairs to her bedroom and [to] take a shower, she would have to move out into assisted living."
Devanney got her start with Rebuilding Together in the mid-90s, volunteering as a high school student. After going away for college and working in Boston for several years, she got involved again when she came back to the area.
"I jumped right in. At first, I was a little hesitant, [but] it's been great. I've loved every minute of it," Devanney said.
Devanney eventually became the executive director of Rebuilding Together, where she has worked with her colleagues to take the organization to the next level by incorporating more projects throughout the year while also dealing with the COVID-19 pandemic. Due to the pandemic, the National Rebuilding Day was forced to be postponed until July. In the face of social distancing, Rebuilding Together hired contractors to do emergency work that needed to be done, while partnering with hospitals to get people home sooner and spend less time within hospitals and rehab centers.
"One of the things we did was partner with the hospitals, and get people out of rehab centers and hospitals immediately, as quick as we could. We installed grab bars and handicap accessible ramps," Devanney said. "So that was something we tried to have a really major focus on as well, getting those jobs done as quick as possible so that they could get out of certain situations that they probably needed to. We worked with their families to get that set up so that they could get home as quickly as possible."
And now with the 30 Days of Caring, Rebuilding Together Manchester wants to continue their work, and thank all those who have made it possible since 1992. Park cleanups and National Rebuilding Day will improve the lives and look of this community, while some events are simply showing appreciation to those who have supported this mission for years.
"And, you know, some of the days are just like showing up at the Public Works Department. Public Works has been our biggest department in town that's been volunteering for us," Devanney said. "They come out, they drive the trucks around, and their families come which is great, and it's nice to see the young generation want to get involved…It's great to see the kids jump right in and want to be a part of it. And I love that."
And that is also part of the mission of Rebuilding Together—bringing together parents and children, church groups and the Public Works Department, and everything in between. Younger volunteers have stepped up alongside those that have been there since the beginning, bringing their tech skills and ensuring the future is bright for the group.
"I feel very fortunate for the community really coming together. And I think that through COVID, coming out of it, it's what we need. We need more of the community coming together, not forgetting one another."
And others have donated not just their time but also a lot of money to see Manchester become a better place, making much of the work that Rebuilding has done possible.
"I think one of the biggest things is thanking our sponsors. SBM Charitable Foundation has been our partner since 2000, and they've given us almost a million dollars to help and take care of the Manchester community," Devanney said. "This year they granted us $85,000, and it's been truly a blessing to have an organization like that step up and help us like that throughout the years. So, very, very thankful for the SBM Charitable Foundation."
Devanney and all those involved with Rebuilding Together are excited for all they have planned for the 30 Days of Caring, and to celebrate 30 years of service to the Town.
"It's community coming together, And I just can't say enough about Manchester. We live in a great town and we have an amazing support system. It's truly unbelievable."
The 30 Days of Caring kicks off on April 1 with a thank you breakfast for the Public Works Department. Below is the schedule of events planned for the month of April, culminating on April 30 with National Rebuilding Day.
· April 1: Breakfast for Public Works Department to thank them for their continued support
· April 2: Rebuilding Together volunteers drop of bag of food to MACC charities.
· April 3: Spotlight on old Board Members
· April 4: Stop by and thank SBM Foundation for all their continued support over $945,000 since first donation of $2000 in 2000—this year they donated $85,000
· April 5: Highlighting a person Rebuilding Together has helped.
· April 6: Highlighting partnership with Amramp, who provides ramps and grab bars.
· April 7: Coffee with a 2022 homeowner and the Rebuilding Together Board.
· April 8: Thanking the Town's Planning Department, which handles Community Development Block Grants.
· April 9: Park Cleanup at Center Springs Park
· April 10: Spotlight on Scott Garman, former executive director of Rebuilding Together.
· April 11: Drop off flowers to all social workers who have helped Rebuilding Together
· April 12: Thanking Home Depot and Lowe's
· April 13: Rebuild Together Board sending out thank you cards to sponsors.
· April 14: Thanking the Department of Leisure, Family and Recreation.
· April 15: Spotlight on Rebuilding Together sponsors.
· April 16: Thanking small businesses and restaurants that have supported Rebuilding Together and encouraging people to shop with them.
· April 17: Easter Sunday
· April 18: Filling the Little Free Food Pantries throughout Manchester.
· April 19: Thanking the Water and Sewer Department for their support.
· April 20: Thanking Liz Tracy, former executive director of Rebuilding Together.
· April 21: Filling the Little Free Libraries throughout Manchester.
· April 22: Planting a tree on Earth Day in honor of all Rebuilding Together volunteers.
· April 23: Park cleanup at Charter Oak Park
· April 24: Spotlight on Steve Cassano and Phil Bambara, Rebuilding Together Manchester founders.
· April 25: House clean-up for the home of a Manchester resident.
· April 26: Interior Work in the home of a Manchester resident.
· April 27: Spotlight on Carol Cavalieri, Rebuilding Together's volunteer coordinator, and delivering materials to Northwest Park in anticipation of National Rebuilding Day
· April 28: Delivering materials to Northwest Park in anticipation of National Rebuilding Day
· April 29: Project with ECHN for former Rebuilding Together volunteer's home.
· April 30: National Rebuilding Day