The Woman Behind the Mural: Dr. Diane Clare-Kearney Shares Her Story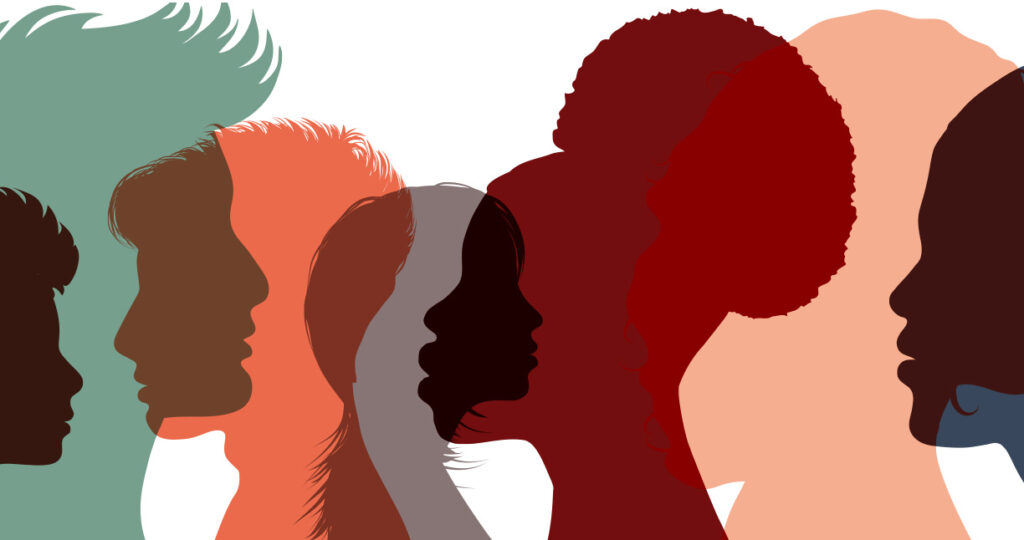 A new phase of murals will be installed at Mahoney Center, one of which will feature the Director of Equity and Adult Education at Manchester Adult and Continuing Ed., Dr. Diane Clare-Kearney. One of the pillars of the Manchester community and a leader in racial justice work, Dr. Clare-Kearney has faced many obstacles in fighting for equity. Race and racism have shaped her life for as long as she can remember. Born in Luton Bedfordshire, England, Dr. Clare-Kearney was raised by "four strong Black Jamaican women;" her mother Alvenia Clare, her aunt Lucille Clarke, and two cousins, Fay and Emmet Jarrett, along with her cousin-in-law, Bev Francis.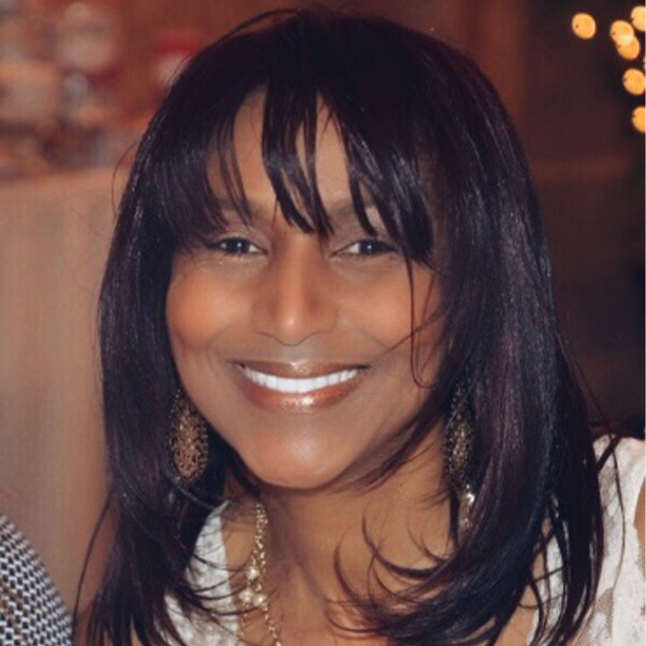 Her first exposure to understanding race was at age five, when white students at her elementary school would continually call her "chocolate éclair," making her feel different from the other students and aware of her own racial identity for the first time. This constant racism made her feel like she was never enough and could not fit in.
"Though my family was very protective of me and was always a positive force in my life as an only child, it wasn't enough to make me believe what they were saying to me.  After all, they were my family; they are supposed to be good to me, say nice things about me, and forever support me. They must have been just trying to make me feel good," Dr. Clare-Kearney said in her racial autobiography.
Her move to the United States did not make things much easier. When attending school in Hartford, she was mimicked in school for her British accent and for being "too white" to fit in with the other Black students. After one year, when Dr. Clare-Kearney was in the 8th grade, her family moved to Manchester. "I learned to embrace and accept my feeling of inferiority because I was constantly reminded of my color. I began to dislike myself, my race, and oftentimes took it out on my mother, blaming her for my fate," Dr. Clare-Kearney said.
She often faced racism on an interpersonal level, as other white students would call her racial slurs and tell her to "go back to Africa." But she also faced racism at the institutionalized level, where her guidance counselor told her mother that she probably could not go to college. In the face of all the hate-filled comments and racist treatment, Dr. Clare-Kearney tried to blend into the white culture more in an attempt to be accepted, which today she identifies as assimilation.
"I listened to only white music; I hung out with white people… I really wanted white people to like me. If only they wouldn't notice my color, everything would be okay," she said. Luckily, Dr. Clare-Kearney found support from a few friends, including her typing teacher and math teacher, who constantly validated her.
Dr. Clare-Kearney first attended Endicott College after high school and was one of only a handful of Black people at the school. She felt alienated and knew she had to make a change. She transferred to Lincoln University, a historically Black university, right outside of Philadelphia in Oxford, PA. It was a culture shock to transfer from a predominantly white institution to a historically Black college, but Dr. Clare-Kearney said that it saved her life. She pledged Alpha Kappa Alpha, Epsilon Nu Chapter at Lincoln University, but today is a proud member of the Inc. Epsilon Omicron Omega Hartford Chapter. She felt surrounded by her own people and loved for whom she was. "Being immersed into that college experience, surrounded by people who look, feel, and think like me was therapy and rejuvenating for my heart and soul. I had Black professors. I joined a Black sorority, and reclaimed my ancestry, as well as pride in my race. I experienced an epiphany," she said. Dr. Clare-Kearney's "aha" moment was when she realized that not only is being Black okay, but it is a beautiful thing and something to take pride in.
After completing her bachelor's degree, Dr. Clare-Kearney returned to Manchester, which proved a difficult transition. "I resented white people and they were all alike to me, racist and patronizing. I was waiting for them to look at me funny, say something to me off color. I didn't trust them," she explained. In the words of others at the time, she came back with a chip on her shoulder after realizing she never deserved any of the maltreatment so many white people had enacted based simply on her race. "Though I am not completely free of the trust issues that I have with white people, I think I've grown considerably and have made many white friends since then."
After briefly working in insurance, Dr. Clare-Kearney became a tutor at Bennet Academy and decided to pursue her passion for education. After going back to school for her Master's degree in education, she became an English and French teacher for Manchester Public Schools. During her time working for MPS, she started taking a closer look at the data. She recognized that mostly Black kids were in summer school, in lower level classes, and in special ed. This disproportionate placement of Black students in these programs did not add up. In response, Dr. Clare-Kearney sought to foster an educational community where racial understanding becomes the norm and where racism is actively combatted. Early on, she designed a daytime and after school program, Student Actively Reaching for Success (STARS), to provide a safe space for students to seek academic and social support. She was the founder and director of Graduating Students Actively Determined to Succeed (GRADS) to empower students in all of their classes.
She wrote an African American Literature course to lift student voices and co-authored a Race Relations class to engage all 9th grade students through important conversations about race. In addition, bringing racial awareness to teaching staff through trainings on difference, she developed a Young Women's Leadership Group and school-based Equity Teams. She also helped to create the SOC (Students of Color) Parent and Teacher organization and co-authored New Horizons, an alternative to the Expulsion Program. Although these actions for racial equity have not been easy, Dr. Clare-Kearney remained steadfast despite ongoing opposition.
In the early 2000s, Manchester was identified by the state of Connecticut as the #1 school district to over-identify Black and brown students of color in Special Education. In 2001 in Manchester, if you were a Black boy, you were five times more likely to be labeled special education, and four times more likely if you were Latinx. Manchester had to confront this clear issue and chose to do so through Courageous Conversations About Race.
"My equity job became more than addressing the technical ways to address cultural enhancement. It became an adaptive program where we talked about race, not just focusing on aesthetics, family tree type activities, or bringing in food to represent a particular country. Our town became the model district for addressing the achievement gap," said Dr. Clare-Kearney. She won the Multicultural Educator of the Year Award for New England in 2008 and was honored by the Town and Board of Education.
"I was revered, respected, and I was even honored by the town and board of education for the work I had done in the district until I said this: 'there is a disconnect between middle class teachers, white teachers, including me, and black and brown boys.' The superintendent and Board agreed until a reporter from the Courant took what I said out of context and tried to discredit me in the newspaper. The teachers' union rose up against me. A group of administrators tried to support me, but the superintendent advised them to remain uninvolved.  At that point, I was reminded that you cannot talk about white teachers. My job was eliminated. However, to accomplish this, the superintendent had to eliminate the entire department because of all the rumblings I had heard through the grapevine, not the superintendent nor anyone in her cabinet that my job was in jeopardy," explained Dr. Clare-Kearney.
After the elimination of her job and department, Dr. Clare-Kearney was moved to Manchester Adult and Continuing Education. This was an extremely difficult time in her life, as many of her former colleagues turned against her. She felt very lonely and was grateful to have her family and friends who showed up and stood by her. Many years later, in 2015, the new Superintendent of Schools Matt Geary started having conversations with Dr. Clare-Kearney and offered her an opportunity to once again work in equity. Dr. Clare-Kearney now holds the position of Director of Equity and Adult Education, where she feels she has more power to make change.
"But you can't do it without the leadership behind you. The superintendent has to play a big role. There is a way to combat and eradicate racism when your voice is taken seriously and when you're allowed to speak your truth judgement-free. Multiple perspectives are critical," said Dr. Clare-Kearney. In a system based on and built around whiteness, it is essential that the community and school district are provided with alternative solutions "by hearing multiple voices, and not just the white voice."
Dr. Clare-Kearney emphasized the importance of personal work. "If you don't change people, the policy won't change," she said. She believes that it is essential that we understand how we all have been racially socialized and take part in honest interpersonal conversations with students, colleagues, family and other community members. Every person uses their lived experiences to teach and make decisions in their position, so that's why personal work­­––having those difficult conversations and self-education––is so important.
As a place to start, Dr. Clare-Kearney recommends reading Courageous Conversations About Race by Glenn E. Singleton. The book provides a protocol that guides interracial conversations about race and sets up important norms. Dr. Clare-Kearney highlighted certain elements of the book she found useful including: staying engaged, leaning into discomfort, accepting lack of closure, and assessing how you are entering the conversation (from an intellectual or an empathetic lens).
From her classroom teaching to serving as the Chair of the Board of RE-Center, Dr. Clare-Kearney has been steady in her commitment to ensuring the Manchester community prioritizes equity.  She has received several awards for her work, including:
2021 CAACE Outstanding Leadership Award
2019 George A. Coleman Excellence Equity Award
2018 Manchester Democrats Honoring Friends Award
CCSU Multicultural Educator of the Year Award
NAME PK-12 Multicultural Educator of the Year Award
Outstanding Foster Parent Award
Certificate of Special Congressional Recognition Award from the House of Representatives
Lou Irvin Award for Outstanding Leadership and Community Service Award
Bethel AME Church Award for Outstanding Teacher of the Year
Dr. Clare-Kearney will also be featured in the new Luminaries of Change exhibit, which will be opening at the Leisure Labs at Mahoney Center this summer. She is among a small group of community leaders whose work in racial justice at the local level is being recognized in the display's first installation.
The newest mural installation on the exterior of Mahoney Center will also pay tribute to the hard work and life experiences of Dr. Clare-Kearney. She will be featured alongside civil rights leader and U.S. Representative John Lewis and abolitionist and conductor of the Underground Railroad Harriet Tubman. Dr. Clare-Kearney's accomplishments still do little to fully convey the impact that her strong convictions and tireless efforts have had on not only her colleagues, but most importantly on the children and families of Manchester. Now, every child, family, or individual that walks by Mahoney Center will be able to look up and see the face of Dr. Clare-Kearney representing what it means to stand strong and persevere against racism in all of its forms and inspiring others to do the same.