Manchester to host first Juneteenth Freedom Day Commemoration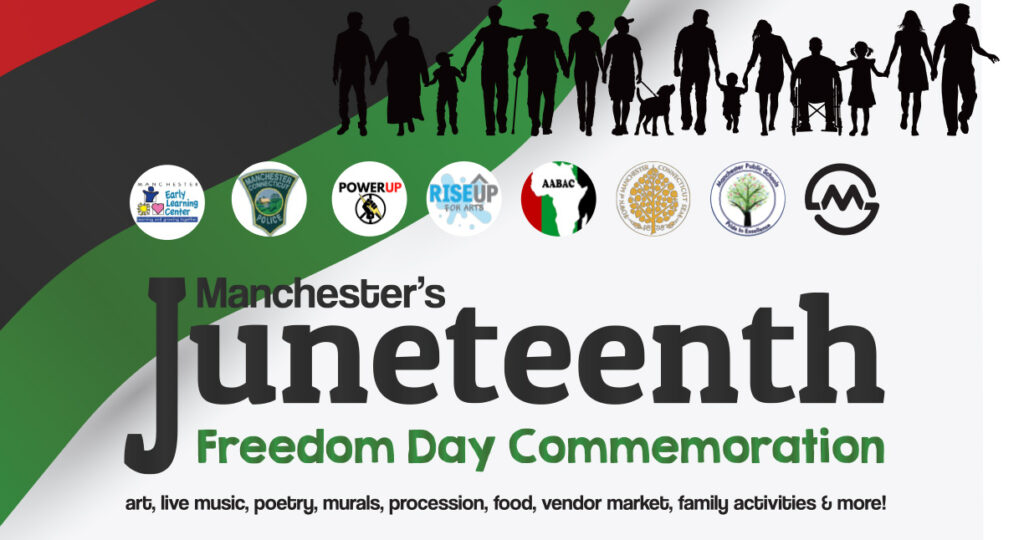 From June 18-20, the Town of Manchester's Department of Leisure, Family and Recreation, in collaboration with several community partners, will host the inaugural Juneteenth Freedom Day Commemoration. The weekend will include mural unveilings, an art opening, a black-owned food & vendor market, a three-on-three youth basketball tournament, family activities, live music and much more.
The commemoration will be broken up into three nights, with the programming schedule as follows:
Friday, June 18: Commemoration Procession & People's Gallery Opening at Leisure Labs at Mahoney Center (procession starts at 6 PM)
Saturday, June 19: Community-Wide Juneteenth Commemoration and Mural Dedication on the park grounds at Leisure Labs at Mahoney Center, 110 Cedar Street (12 PM – 6 PM)
Sunday, June 20: Family Movie Night: John Lewis: Good Trouble at Charter Oak Park, 100 Charter Oak Street (screening starts at dusk)
Juneteenth, which was officially recognized as a municipal holiday in late 2020, marks the date in 1865 when Union soldiers marched into Galveston, Texas to proclaim the end of slavery and the Civil War. This was almost three years after Abraham Lincoln issued the Emancipation Proclamation, which declared that "all persons held as slaves…are, and henceforward, shall be free."
Manchester is following in the footsteps of the state, as Governor Ned Lamont issued a proclamation declaring June 19 as Juneteenth Day in Connecticut on June 19, 2020.
"Since 1865, the observance of June 19th as Emancipation Day has spread across the United States and beyond," Governor Lamont said in his proclamation. "Juneteenth not only commemorates African American freedom, but it also emphasizes education, self-improvement and the myriad achievements of the African American community."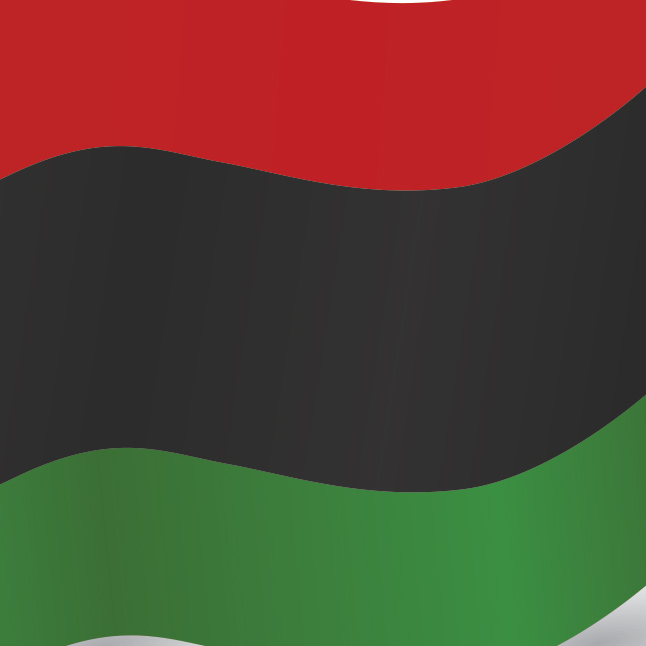 People's Gallery Opening at Leisure Labs at Mahoney Center
To kick off the festivities, on Friday, June 18 at 6 PM, a short procession will head from Cheney Hall to the Leisure Labs at Mahoney Center. The procession will be led by PowerUp CT and will feature the Buffalo Soldiers Motorcycle Club and Hartford Proud, a youth-led drill, drum and dance group.
From there, the People's Gallery at Leisure Labs at Mahoney Center will open for a public exhibit at 6:30 PM. The exhibit, entitled Conscious Evolution, documented Manchester throughout the past year and captured all the complications and adaptations that 2020 was full of.
"Conscious Evolution…is a retrospective of the year 2020 and beyond-uprisings, shutdowns, adaptations. F-stops and shutter speeds capture snapshots of historical moments in real-time through the lens of two photojournalists navigating life as it has emerged during uncertain times in Manchester," the exhibit's preface reads. "Paul Ofria and Christiane O'Brien present a reflection of the faces, voices and emotions our community has experienced during a year of higher expectations for the future."
Community-Wide Juneteenth Commemoration and Mural Dedication
On Saturday, June 19, the Community-Wide Juneteenth Commemoration and Mural Dedication will take place on the fields of the Leisure Labs at Mahoney Center from 12 PM-6 PM. The event will kick off with the official unveiling of three new murals featuring legends of civil rights: the late John Lewis, Harriet Tubman, and Manchester's own Dr. Diane Clare-Kearney, who will be delivering the keynote address.
Dr. Clare-Kearney, who currently serves as the Director of Equity and Adult Education at Manchester Adult and Continuing Education, has been a pillar in the Manchester community and a prominent advocate for racial justice for decades. Representative Lewis, who recently passed away in the summer of 2020, was a lifelong advocate for social justice and the Civil Rights Movement, highlighted by his over thirty years as a member of the House of Representatives for the state of Georgia. Finally, Harriet Tubman was an abolitionist and former slave who, through the use of the Underground Railroad, risked her life to help bring escaped slaves to free states and Canada. These three legends will be immortalized alongside Dr. Martin Luther King, whose mural was completed in early 2021, and will serve as a reminder of the civic and social duty that we all have as citizens of the United States.
This mural project was made possible through partnership with RiseUp for Arts and through generous donations from local supporters and Sustainable CT, the Manchester Board of Education and the Town of Manchester.
In addition to the mural unveilings, be sure to visit the black-owned food & vendor market, which will take place alongside the Mahoney field. Food vendors will include locally-owned restaurants such as Thomas' Smokey Pit Stop, Kraving Ice Cream, Pops' Cuisine, and Soulbaila. The vendor market will host nearly 20 black-owned Connecticut businesses, including Key Bookstore, Sassy Black Yarns, Fallon & Farren African Wares, Her Beadfulness and many more.
A three-on-three youth basketball tournament will be held in partnership with the Manchester Police Department; registration will be available after the opening ceremonies. If you aren't  playing in the tournament or cheering on your friends and family, be sure to check out our inflatables or cool off with an open swim at the Marcy MacDonald Pool.
For the musically-inclined, be sure to join in with our DJ and dance along to your favorite classic dance songs. Hartford Proud, who will be kicking off the procession on Friday night, will be joining in the festivities yet again on Saturday for a music & dance performance. Finally, a youth-led open mic performance, run by Manchester's Poet Laureate Ryan Parker, will wrap up the evening. Additional performers will be able to register the day of.
For younger children & their families, be sure to visit Rec on the Run, which will have take-home Juneteenth crafts and activities. Also, be sure to tune in to readings of Juneteenth for Mazie by Floyd Cooper and All Different Now by Angela Johnson, read aloud by members of the Manchester Youth Commission.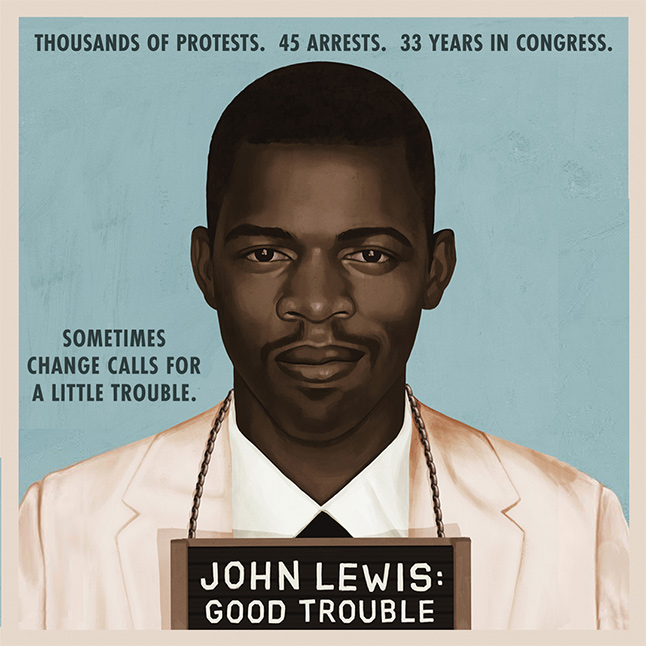 Family Movie Night: John Lewis: Good Trouble
To close out the weekend, the final entry in the Family Movie Nights: Black Cinema Nights, John Lewis: Good Trouble, will be shown at Charter Oak Park. The showing will start at dusk.
John Lewis: Good Trouble explores the life of the late John Lewis, a former member of the United State's House of Representatives and a fearless advocate for the Civil Rights movement. From being one of the leading forces behind the Selma marches to his over 30 years of serving as a public servant for the state of Georgia, John Lewis served as a powerful reminder of the need to stand up for what you believe is right.
Whether this is the first time you will be commemorating Juneteenth or if it is a part of your yearly tradition of recognizing the holiday, the Town of Manchester hopes you will join them in their weekend-long Juneteenth Freedom Day Commemoration. Not only is the event the perfect opportunity to spend time with and get to know your neighbors within the Manchester community, but it also allows for a moment of reflection, allowing for the entire community to encourage and promote the learning and appreciation of African-American culture, both historically and in the modern day.
For additional details, please subscribe to Better Manchester and visit the special Juneteenth event page. Additional event details will be posted beginning June 1.