Together We Tee Program Aims to Increase Inclusivity in Golf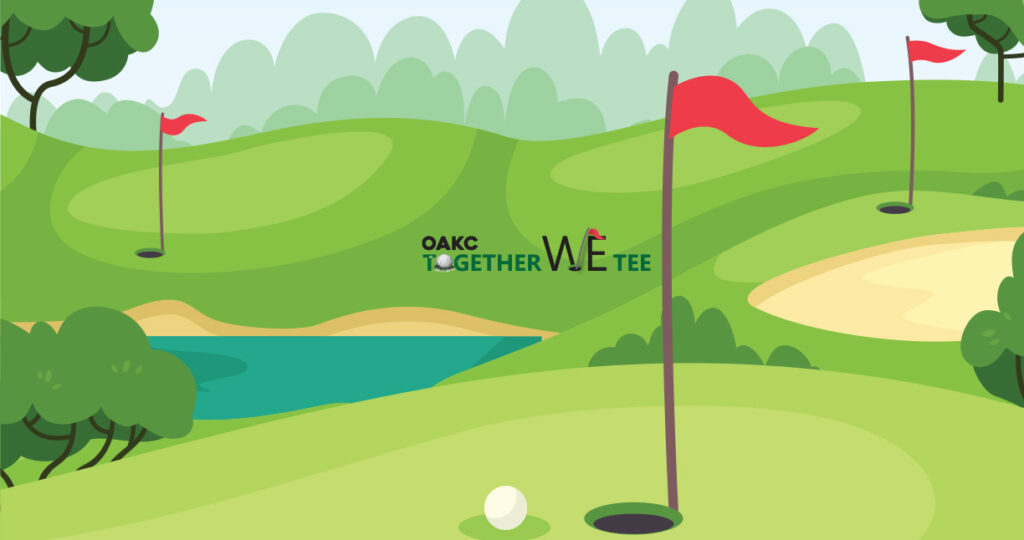 This upcoming summer, the Manchester Country Club in collaboration with the Town of Manchester's Department of Leisure, Family, and Recreation will be offering a new opportunity for local parents or guardians and their children to learn golf while relationship-building and establishing a life-long activity they can share together.
The 6-week introductory golf program, Together We Tee, will be designed to immerse parents and children into the game and culture of golf. This program is offered to local Black and brown youth of all genders and their parent/guardian. Children must be ages 9-12 and live or attend school in Manchester. The Manchester Country club will be providing all participants with lessons by golf professionals, fee waivers, and equipment.
"By giving this opportunity to juniors and their parents in the Town of Manchester, we are hopeful that those who did not think golf was for them will be able to enjoy the game that so many of us love," said Jordan Gosler, Director of Golf at the Manchester Country Club.
This project is a part of a broader umbrella initiative by the Country Club, called the Opportunity and Access for Kids of Color (OAKC). The OAKC initiative aims to diversify golf in Manchester to more accurately reflect the make-up of the community, as well as establish a place that feels more welcoming and inclusive to all groups. 
Peter Harris, one of the founding creators of this initiative, emphasized the importance of establishing a more inclusive space at the club "Golf gives people opportunities that you normally don't have. A plumber can play with a dentist. The 4-hour game allows you to learn more about another person and have 4-hour conversations. Most country clubs are predominantly white so that opportunity doesn't present itself for many kids of color, unless they have someone, like a parent or grandparent to introduce them to the game of golf."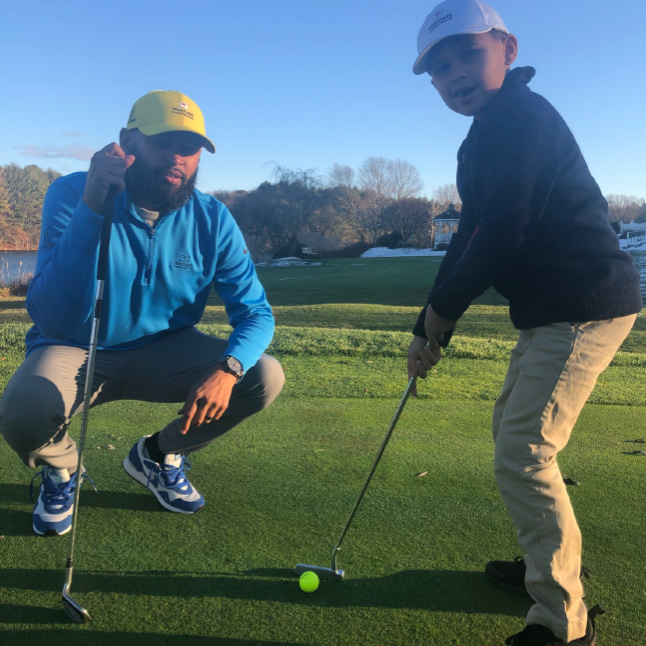 The program seeks to address the lack of accessibility to golf and other programming that certain marginalized groups face locally, an issue that has been highlighted and exacerbated by the disproportionate impact of the COVID-19 pandemic. This past summer, the Manchester Board of Directors declared racism a public health crisis. This program aims to align with the goals of this declaration and strives to increase equity, accessibility, and opportunity for Black and brown youth in Manchester.
"The work that is being done in Manchester to better educate, to create equalities in all aspects, and to have a feeling of acceptance no matter where you are or what you are involved in is where we are headed and where we need to be. As a black/brown person, the OAK-C Together We Tee program makes a whole lot of sense and is inline in what we are doing as a community," said Calvin Harris, Recreation Supervisor at the Department of Leisure, Family, and Recreation.
While there are other golf programs with similar missions and goals, such as the First Tee of Connecticut, the Together We Tee program is meant to serve youths in Manchester specifically, in order to address lack of accessibility in the local area and help build meaningful relationships across the community.
"We have worked collaboratively to develop the program OAK-C Together We Tee, and we are thrilled that these ideas are coming to fruition," said Gosler. "As a Golf Professional and teacher, I take any opportunity I can to grow the game of golf, especially when it involves our youth. Being able to introduce the game and cultivate a love and respect for the game to a group of kids who may not have had access otherwise is something I am really excited about."
The timing of the program is also notable given the COVID-19 pandemic. Many indoor activities and programs for youth are currently limited due to both health and financial restrictions. This program allows for participation in a safe, socially-distanced format that is almost entirely outdoors and adheres to state guidelines.
This initiative was inspired by the Midnight Golf Program (MGP) in Detroit, Michigan. Founded by Reneé Fluker, the MGP is a selective, golf-centered program that is available to high school seniors in the area and is made up of mostly young Black golfers. The participants attend biweekly sessions for seven months, receiving both golf and life lessons such as financial literacy, interviewing skills, and speech writing. As modeled after by Together We Tee, the program is at no cost and provides the students with dinner alongside their lessons. 
Despite the group's name, they do not actually play golf at midnight. The name is a metaphor for the mission of the initiative. "Playing golf at night is impossible unless someone shines a light. The program uses the game of golf to give young people a brighter vision of their future," said Reneé Fluker.
Learning golf also provides the opportunity for youth to learn important life skills and values. "Golf gives you the value of perseverance…No one ever plays the game of golf perfectly every single time. There is an opportunity to make mistakes and somewhere along the line make the shot you've always wanted to," said Peter Harris. "It also teaches integrity. It is the only game in which you call penalties on yourself. You also learn to respect your competitor. Those values are core values of golf that kids can carry on for the rest of their lives."
Beyond the benefits from learning golf and relationship-building, Together We Tee will also allow for the participating youths to network within the Manchester community. Recently, Geno Auriemma, the Head Coach of UConn Women's Basketball team, has taken over the club's restaurant, with Manchester's own Corey Wry stepping in as executive chef. The timing of these renovations and new ownership presents an opportunity for participants to meet prominent leaders and members of the Manchester community.
"This initiative is an important one now more than ever. Manchester Country Club is a place that everyone in the town of Manchester has access to but may not have the skills or equipment to feel included. The OAK-C Together We Tee program gives that opportunity of inclusion so that kids of color and their families can become a part of the golf community," said Gosler.
The program will allow for participants to become more comfortable with the club and get to know its members as well as Town employees. This presents a networking opportunity for the young participants, who may be more inclined to apply to work at the club in the future (whether that be at the clubhouse or at the restaurant) or become involved in additional Town recreation programs. These young residents will not only benefit from the memorable experience of learning golf and relationship-building with their parent or guardian, but will also be able to make community connections that could lead to future opportunities.
Register You and Your Child Today – Enrollment is Limited to Ten Participants
Register on-line today to secure a spot for you and your child by visiting this link. Enrollment ends May 7th and is on a first come, first serve basis to those that qualify. Your child must live or attend school in Manchester to participate. Program meets Wednesday evenings, 5:30 to 7:30 p.m. and begins June 23rd through July 28th.
How you Can Support This Program
To support this initiative, please direct donations to the OAK-C Together We Tee GoFundMe.