Senior Center Adapts to a New Normal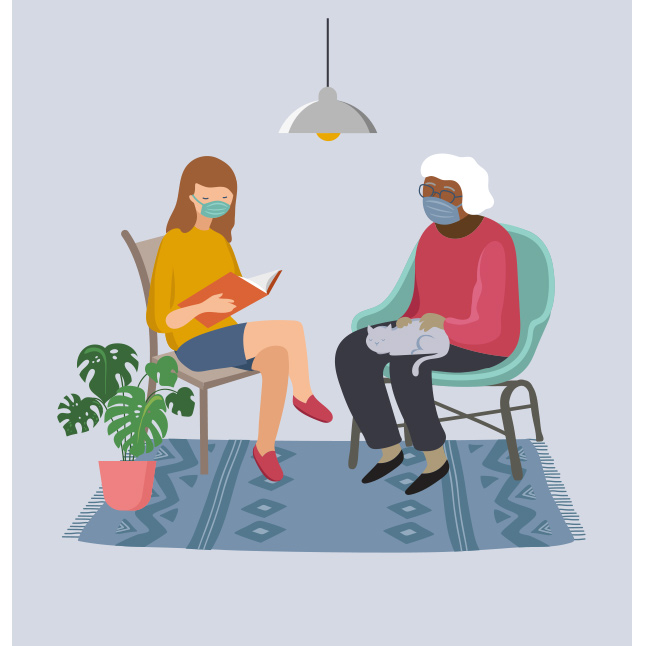 The COVID-19 pandemic has taken a toll on communities throughout the globe, but one demographic in particular has been hit the hardest. According to the CDC, the risk for severe illness from COVID-19 increases with age with older adults at highest risk. The senior population is particularly vulnerable to this virus and its dangerous impacts. The greatest risk is among those aged 85 or older. In fact, 8 out of 10 COVID-19 deaths reported in the U.S. have been in adults 65 years old and older. In addition, many of the outbreaks of the virus have been in senior care facilities, leading to detrimental impacts on the health and lives of the senior population.
However, the impacts of the virus go beyond physical health for older adults. The increased risk of social isolation and loneliness that many seniors face has only been exacerbated by the pandemic. Eileen Faust, the Director of the Manchester Senior Center, has recognized this broad impact in the local community:
"Based on my conversations and experiences with the people we serve in the community, social isolation is the biggest issue facing older adults during the pandemic. The inability to see family, hug their children and grandchildren, engage in Holiday rituals, exercise, see friends, attend church, meet for coffee as part of a daily ritual – all of this has contributed to the sense of isolation that has been reported to us time and time again. Many people have also expressed the difficulties associated with not being able to visit loved ones in long-term care facilities as particularly challenging."
Director Faust also noted how being at high-risk for contracting COVID-19 has raised stress levels amongst seniors, affecting emotional and physical well-being. "Some of our members have contracted the virus and thankfully have recovered.  We have also lost members to the virus and that has been difficult for our members and staff," she said.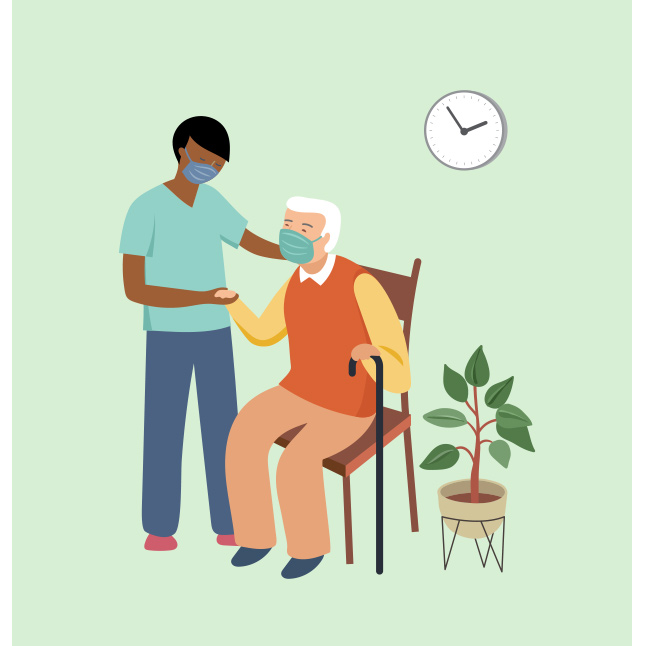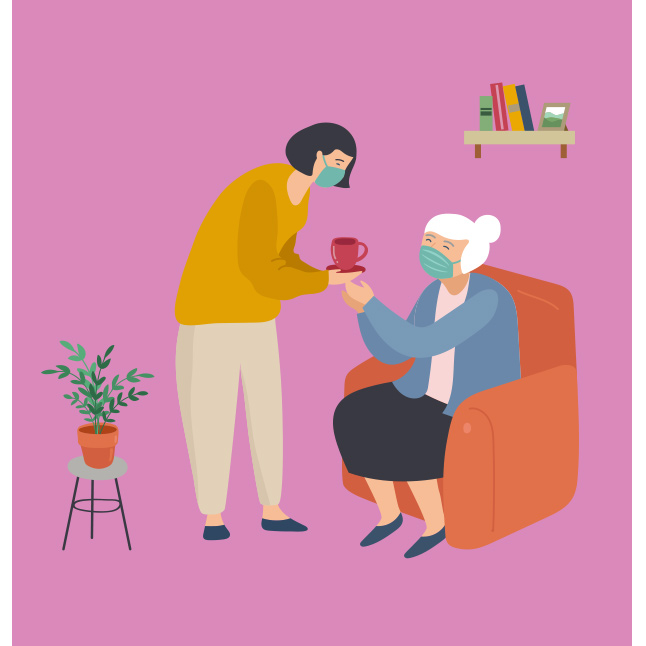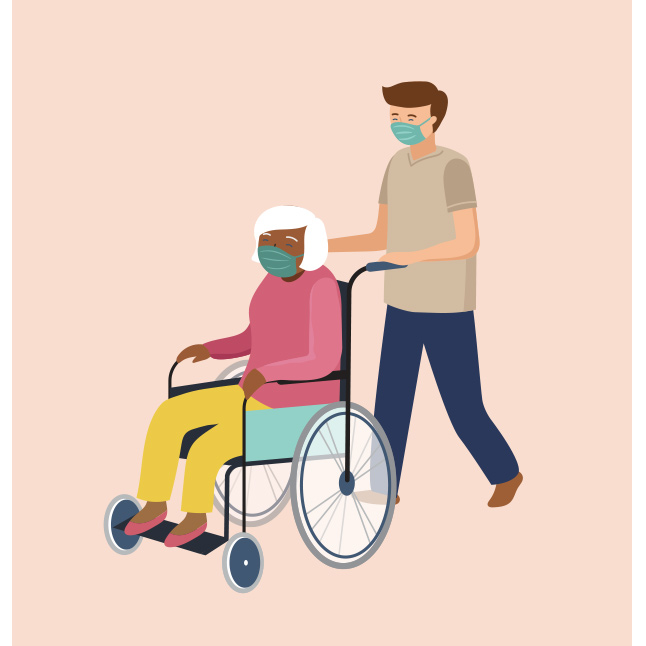 These tolls of mental and physical health are also accompanied with greater restrictions. In order to protect older citizens, many services and opportunities have been altered or cancelled. Access to transportation, grocery stores, pharmacies, hair salons, and banks has been restricted, compromising the ability of older adults to get what they need to live comfortably at home. Many services have converted to online due to closures and limitations meant to curb the spread of the virus. "Many older adults lack access and/or training to navigate online grocery and prescription ordering as well as tele-medicine, which has seen a significant increase," said Faust.
The Manchester Senior Center has had to temporarily cease all programming, which normally includes fitness, crafts, cards, transportation, lunchtime meals, social work, grocery and shopping trips, and health services. While all of these services provide inherent benefits in and of themselves, they also provide an opportunity for social interaction with other members and staff––a benefit that many seniors are now missing.
The Senior Center staff have been dedicated to making sure that members know they are still just a phone call away. They have encouraged members and any older adults in the community to call if they are having an issue and they will do their best to help or to refer them to more specific resources and services.
Clearly, the Senior Center has continued to be a resource despite the restrictions of the pandemic. They are currently serving about 100 meals per day, Monday through Friday.  50 of those meals are picked up at the Senior Center and the rest are delivered directly to older adults at their homes. The Senior Center has also helped set up online grocery delivery accounts and arranged for prescription deliveries for some older adults.
"We maintain a list of older adults who may live on their own or have no family nearby and we check on them every week to see if they require any assistance. Our Senior Center Social Worker has been very busy working on a variety of pandemic and non-pandemic related issues including Medicare Part D open enrollment," said Faust.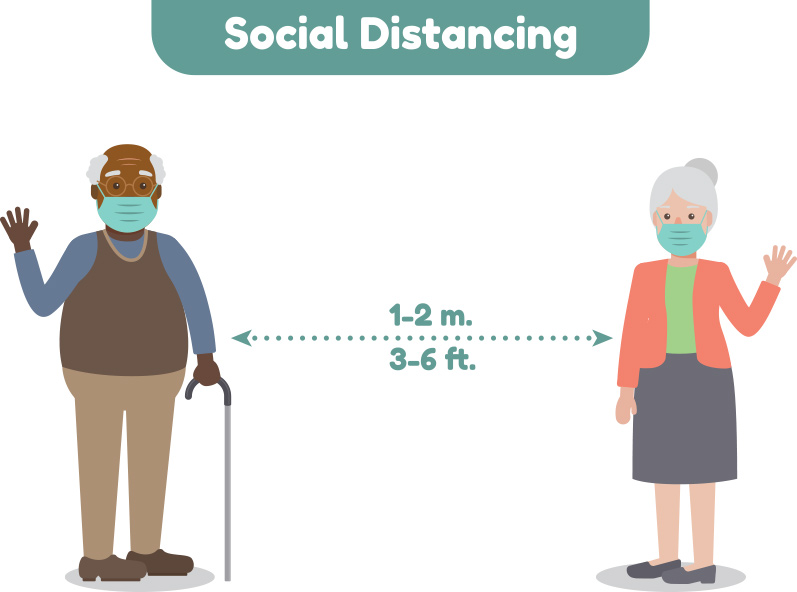 While the Senior Center has adapted to the pandemic as best as possible, it has been quite an adjustment to have had to close the normally warm, welcoming, and highly social place. "It is hard to describe how much we miss being together and how much we are looking forward to when hat will be possible again. As you can imagine, I think about what we might do when that day comes and how we might celebrate being together again," explained Faust. 
With all of the difficulties the senior population is facing during this pandemic, many of you may be asking yourselves: what can I do to help? The first step according to Director Faust is the acknowledgement that older adults are in the Manchester community and are at a higher risk for both contracting the virus and suffering mental health effects from changes they've had to make to stay safe. "A card, kind word, a call or a text, an offer to help with a small chore that can be accomplished in a safe way are all things that make people feel seen and cared about," she suggested.
The Senior Center is not doing this work alone to assist and care for the senior population. Collaboration amongst town departments and the help of public support is crucial. "The Senior Center is part of the Human Services Department and not only do we partner regularly with the other divisions of Human Services such as Administration, Health and Senior Adult and Family Services, but we partner with Fire, Police, The Department of Leisure, Families and Recreation, Planning, Customer Service, Building and the Public Library to coordinate our approach to problem solving. We also work with local non-profits such as MACC and Rebuilding Together to assist with issues like basic needs and safe housing."
The collaboration and commitment of those across the Manchester community is critical in order to support and care for the high risk senior population at this time. The COVID-19 pandemic has brought a great deal of both emotional and physical struggles, so it is more important than ever to come together to recognize and support those most impacted.