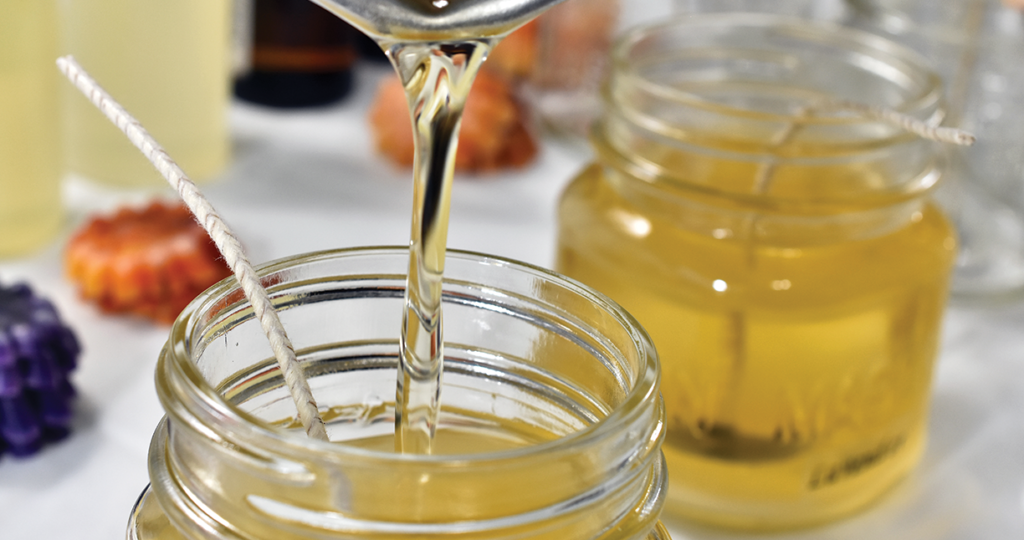 Town of Manchester Bicentennial Celebration
2023 Memorial Day Parade
The parade route will begin at the Army and Navy Club, 1090 Main Street, turn right on Center Street, and then circle Agostinelli Park (former Munro Park) & concludes at Center Park with a Memorial Day program honoring our fallen veterans. All are welcome to attend.
Date: 05/29/23. 9:30 AM
Location: Downtown Manchester
Contact Info: Permanent Memorial Day Parade Committee, [email protected]

Take a Hike: National Trails Day Weekend
Take a hike on any of the Town of Manchester's extensive trail networks.
Date: 06/03/23, sunrise to sunset
Location: com and search "Trails Guide"
Phone: (860)647-3084

Art in the Park
The outdoor arts festival includes live music & spoken word entertainment. To participate as an artist, vendor or performer, please contact [email protected]
Date: 06/04/23, 10:00 AM – 4:00 PM
Location: Center Memorial Park, Downtown Manchester
Contact Info: Cythnia Bulaong, [email protected]
Yoga 4 Life
Yoga 4 Life is structured around rejuvenating, empowering and healing the body and the mind. This class is a slower pace with a lot of moves that focus on stretching all areas of the body while releasing stress and tensions. The main focus is to move with breath. Instructor might make manual adjustments; please bring your own mat.
Instructor: Barbara Titus
Location: Community Y Recreation Center
Ages: 18+
Meets: M/W, 6:30 PM – 7:30 PM, 06/12/23-07/17/23 (no class 06/19/23)
Fee: $60/$75 (NR)

Yoga for Active Lifestyles
Enjoy your activities this season through the practice of yoga. In this class, you will practice poses to increase your range of motion and flexibility, especially in the hips and hamstrings. Spend time cultivating upper-body strength, core strength and balance. Please bring your own mate.
Instructor: Tanya Camerota
Location: Community Y Recreation Center
Ages: 18+
Meets: Th, 6:30 PM – 7:30 PM, 06/15/23-08/17/23
Fee: $60/$75 (NR)
Youth Service Bureau Division
PFLAG Manchester
Through support, education and advocacy, PFLAG Hartford is helping to make our community a healthier, more well-informed, safer, fairer & happier place for LGBTQ+ people, their families, and their loved ones.
PFLAG is the first and largest organization for lesbian, gay, bisexual, transgender, non-binary, questioning and queer+ people, their families, parents and allies. Meetings are open and designed to support families with LGBTQ+ youth. Meetings will be structured to include a LGBTQ+ youth group (ages 13-18) and a parent/family support group.
Meetings are held on the first Tuesday of every month from 6:30 PM – 8:00 PM at the Manchester Youth Service Bureau, 63 Linden Street. For more information, please contact Kellie Gauvin at (860)647-5262 or [email protected].
Neighborhoods and Families Division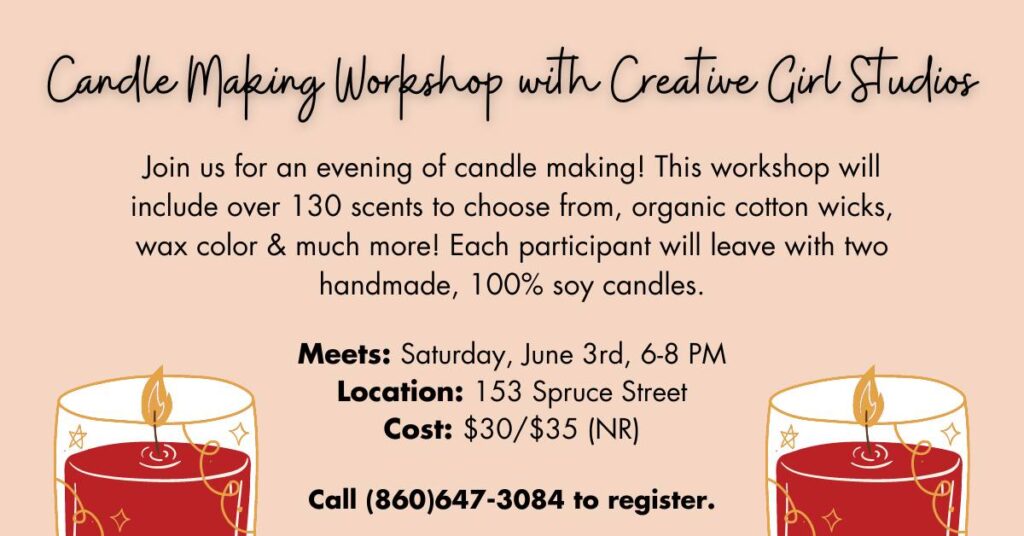 Candle Making Workshop
Join Laurie Lynne of Creative Girl Studios for an afternoon of candle making! This workshop will include over 130 scents to choose from, organic cotton wicks, jars, twins tags, labels, wax color & more! Each participant will leave with two handmade, 100% soy candles.
Date: Sat, 06/03/23, 6:00 PM – 8:00 PM
Location:

Eastside Neighborhood Resource Center, 153 Spruce Street

Ages:

8+ (children under 16 must be accompanied by an adult)



Fee:

$30/$35 (NR)
Spruce Street Farmers Market
The Spruce Street Farmers Market will run on Wednesdays, June 7 through August 30, from 4:30 PM – 7:30 PM at Market Field, 163 Spruce Street. Vendor selections are thoughtfully curated to include diverse food and business owners, with products including: fresh fruits & vegetables, meats & eggs, honey & maple syrup, gluten-free baked goods, vegan offerings, CT trucks & artisans.
The market also accepts EBT/WIC payments & will double the value of SNAP purchases up to $20.00 (spend $20.00 using your EBT card to receive an additional $20.00 to spend on SNAP-eligible items).
Location: Market Field, 163 Spruce Street
Meets: W, 06/07/23-08/30/23, 4:30 PM – 7:30 PM
Ages: All ages welcome
Fee: No cost to attend. Free parking available across street at 160 Spruce Street.