Piecing It Back Together Art Exhibit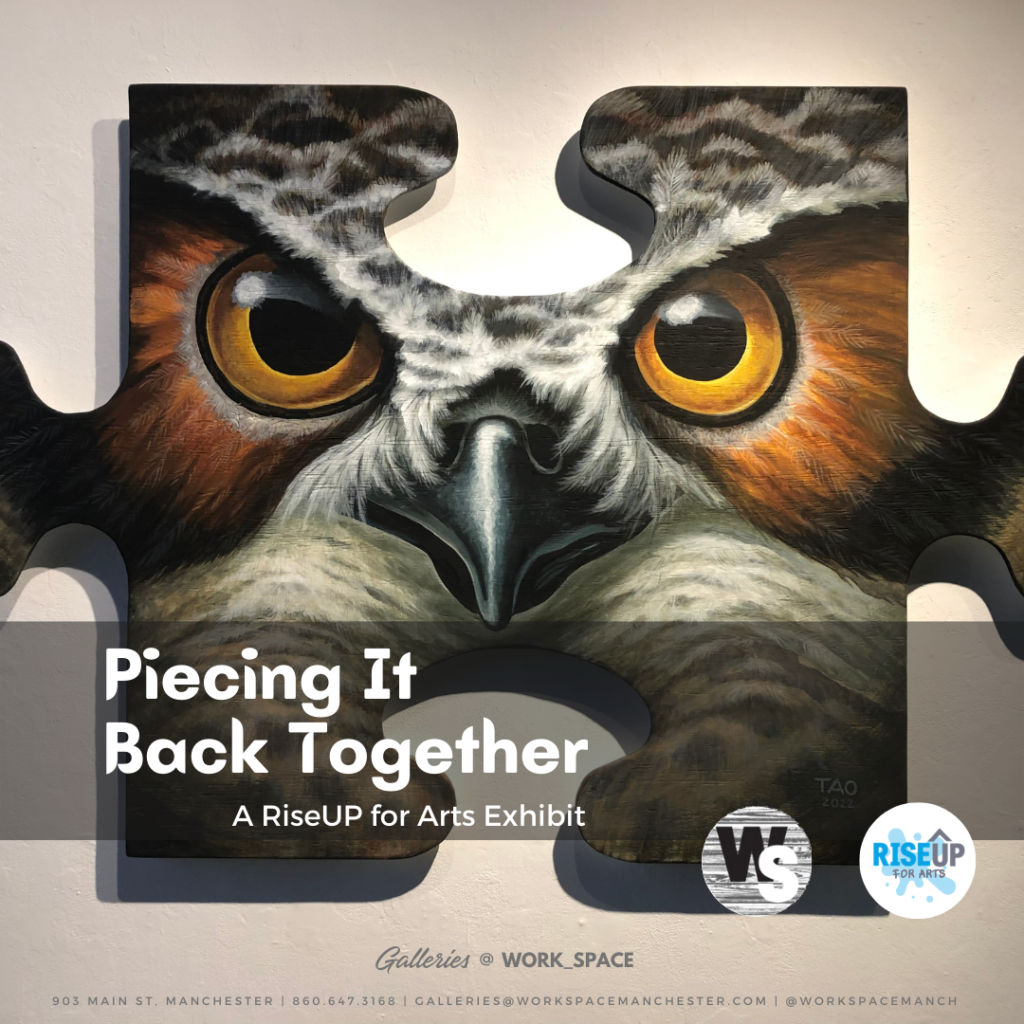 The Galleries @ WORK_SPACE and RiseUP for Arts invite you to their collaborative art exhibit, PIECING IT BACK TOGETHER from August 26 – September 23, 2022, at WORK_SPACE, 903 Main Street. 4 CT-based artists were each given 4"x6" puzzle piece and asked to transform them into pieces of art that inspire smiles. When this exhibit, which includes additional pieces from each of the artists' collections, concludes, the puzzle pieces will fit together to create a cohesive mural that will be permanently displayed at another location in Manchester.  
The public is invited to view this free exhibit:
10AM-4PM Weekdays (except holidays)
10AM-2PM 10th – Our monthly 2nd Saturday Open House
Artists are invited to gather for networking and co-creation of a community puzzle piece.
5PM-8PM 22nd – Closing night celebration.
Address: 903 Main Street, Manchester, CT 06040
Contact: 860.647.3168, [email protected]
Follow: @workspacemanch & @riseupgroup
Founding Artists:
Candyce "Marsh" John: @marshunart: https://www.marshunart.com/
Jaii Marc Renee: @jaii_marc_art: https://www.jaiimarcart.com/
Tao LaBossiere: @taolabossiere: http://www.artoftaolabossiere.com/
Traé Brooks: @traesart: https://www.traebrooksart.com/