Pools Prepare for the Summer Season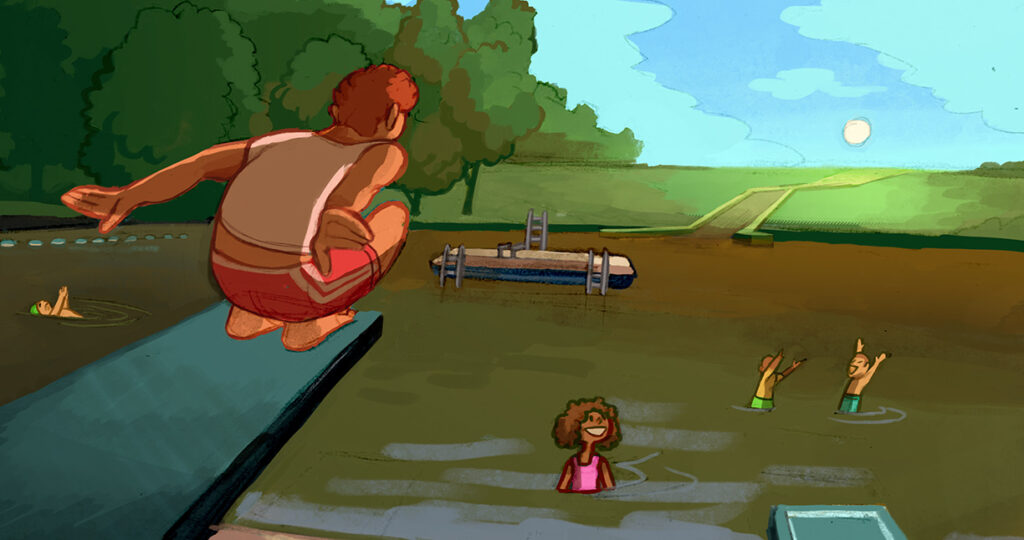 With the first heat wave of the 2021 summer upon us, people have been coming to our recreation centers asking "When are the town pools going to open!?" Here is your guide for the 2021 Summer Aquatic Season. Our Sprayground at Verplanck School opened on Memorial Day weekend and is open daily from 10:00 a.m. – 8:00 p.m. until Labor Day weekend.
Marcy MacDonald pool will be our first pool to open this summer. We will be operating the pool under our "pre-season" hours from June 19 – June 27 from 1:00 – 6:00 p.m. On June 28, Globe Hollow, Swanson and Salters pools will be opening for the summer. All four pools will be open from June 28 – August 15. Please see our updated pool schedule. Our "post – season" will run from August 16 – August 22 at Globe Hollow swimming area. Globe Hollow will be open from 1:00 – 6:00 p.m. during "post – season."
Swanson Pool will not be opening this summer. All programing has been transferred to Waddell Pool located on 163 Broad St. Please see our updated schedule. Feel free to call one of our Recreation Centers with any questions.
Below is the updated pool schedule with an FAQ. If you still have questions about any aquatics related programs or activities you can call one of our Recreation Centers or our Recreation Supervisor Josh Charette at 860-647-3139. From all of us here at the Department of Leisure, Family and Recreation, we wish you a safe and healthy summer!
Frequently Asked Questions
Summer 2021 Aquatic Facility Schedule